Happenings
Feb 7th – Feb 14th 2018

Hello friends!! Join us every Wednesday for the events not to miss in the coming weeks.  While our google calendar is great, sometimes events can get lost in the sauce.  So here are some events we are excited for in the coming week!!
*I'm excited to announce a new workshop and panel series that Diego & I will be launching in a few weeks.  We're going to be talking Building Community On & Offline with some major creatives in DC so come and join us on February 28th.*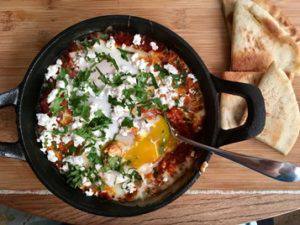 Shakshuka Shack Pop Up Dinner
Who: Shakshuka Shack
What: Get a tasty sneak peak of Shakshuka Shack, a new DC restaurant featuring Middle Eastern comfort food slated to open in 2018. Enjoy a delicious three-course shakshuka extravaganza by celebrated chef Rebecca Hassell. Traditional shakshuka, eggs baked in tomato sauce in a cast-iron skillet, will be reimagined for this meal. The menu features:1st Course:Mezze – marinated olives, flame-roasted baba ghanouj, and homemade hummus 2nd Course:Three varieties of Shakshuka Classic: quail eggs, parsley, za'atar Libyan: dates, lentils, toasted almonds, zhoug Yemeni: potatoes, roasted chicken, zucchini, harissa 3rd Course: Freshly made rosewater-pistachio baklava and orange-walnut baklava (both vegan/dairy-free)BYOB. Potential pairings might be a hoppy beer, a cool pinot grigio, or a big cabernet sauvignon, but bring whatever makes you happy. All food served will be kosher.
Where: Sixth & I Historic Synagogue, 600 I St NW, Washington, DC 20001, USA
When: Wed, Feb 7th,2018 7pm – 10pm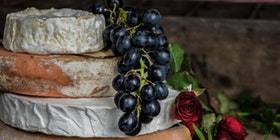 Cheese of the Month Party!
Who: Cheese of the Month
What: Join us for our regularly scheduled Cheese of the Month Club, a monthly evening of decadence celebrating and savoring cheese! This month we will taste a Camembert style cheese, a soft cow's milk cheese, which often produces comparisons to its more well known cousin Brie. As always, we'll unveil a bonus cheese selected by our cheesemonger to tantalize your taste buds. You'll learn the secrets of how to use each cheese in recipes and take home recipe cards so you can recreate the experience at home. Take advantage of a 10% discount that night on any in-store cheese and wine purchases.Ticket Includes:
• Welcome Prosecco
• Guided Tasting of two cheeses with food pairings
• Tasting Notes
• Wine or Beer Tasting paired with the cheese
• 10% off any cheese and wine purchases in store
Our Cheese of the Month Club meets at 7:30pm unless otherwise listed and guests are encouraged to arrive a few minutes ahead of time to allow for check-in. All guests planning to consume alcohol must have valid government-issued identification. Menus are subject to slight change due to market availability. A vegetarian option for any food paired with the tastings may be substituted upon sufficient notice. Not a Cheese of the Month Member yet? It's never too late! Members enjoy the following:
•Free admission to our Cheese of the Month party, plus one discounted ticket for a friend.
•½ pound of our featured cheese to take home (if you can't make the party, we'll hold it for you!)
•A provided tasting booklet to track and build your cheese knowledge over time.
•Time spent in the company of fellow cheese heads!
•Sign up tonight, and your $25 ticket will go towards the cost of membership.
Where: Via Umbria – 1525 Wisconsin Avenue Northwest – Washington, DC 20007
When: Wed, Feb 7th, 2018 7:30pm – 9:00pm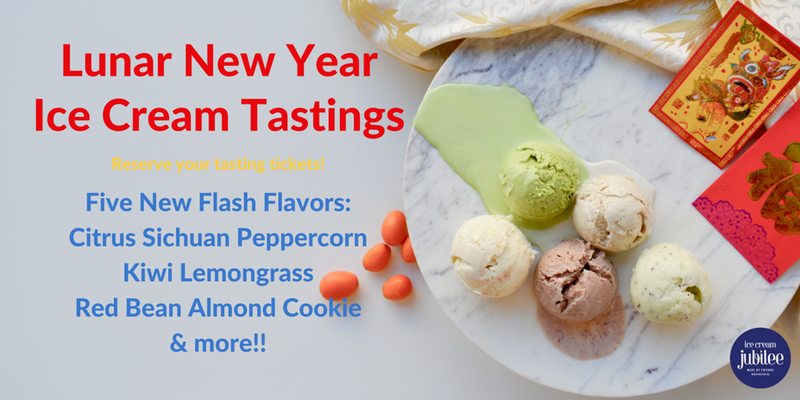 Lunar New Year Ice Cream Tasting Party 2018
Who: Ice Cream Jubilee
What: Gong Hay Fat Choy! Happy Year of the Dog! Here at Ice Cream Jubilee, Asian flavors play a big role in motivating our creative tastebuds! This year, we want to invite you to join in the fun!  Join us for our Lunar New Year parties where we'll serve tasting flights of 6 mini-scoops and give you an *ice cream pint* to take home!  Flavor Flight: (detailed description on site) Roasted Barley Tea, Red Bean Almond Cookie, Matcha Green Tea, Thai Iced Tea, Kiwi Lemongrass, and Citrus Sichuan Peppercorn.  The parties will happen at both our stores, Navy Yard and T Street, but on specific dates. Choose your ticket carefully, double check the location and time, and bring your friends! (Email if you have any questions about the time slots!)
Where & When:
301 Water Street SE (Navy Yard store)
– Sat, Feb 3 – Navy Yard (2pm)
– Tues, Feb 13 – Navy Yard (7pm or 8pm)
– Sat, Feb 17 – Navy Yard (1pm or 2pm)
1407 T Street NW (14th Street store)
– Sun, Feb 4 – T Street (1pm or 2pm)
– Wed, Feb 7 – T Street (8pm)
– Wed, Feb 14 – T Street (7pm or 8pm)
– Sun, Feb 18 – T Street (1pm or 2pm)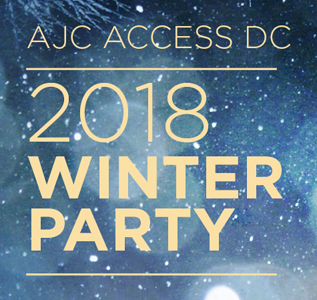 ACCESS DC Winter Party 2018
Who: Access DC
What:$36 online $50 at the door cocktail attire ticket includes: Appetizers | Drink | Custom Crepe | Live DJ
Where: Malmaison, 3401 Water St NW, Washington, DC 20007, USA
When: Thurs, Feb 8th,2018 7pm -10pm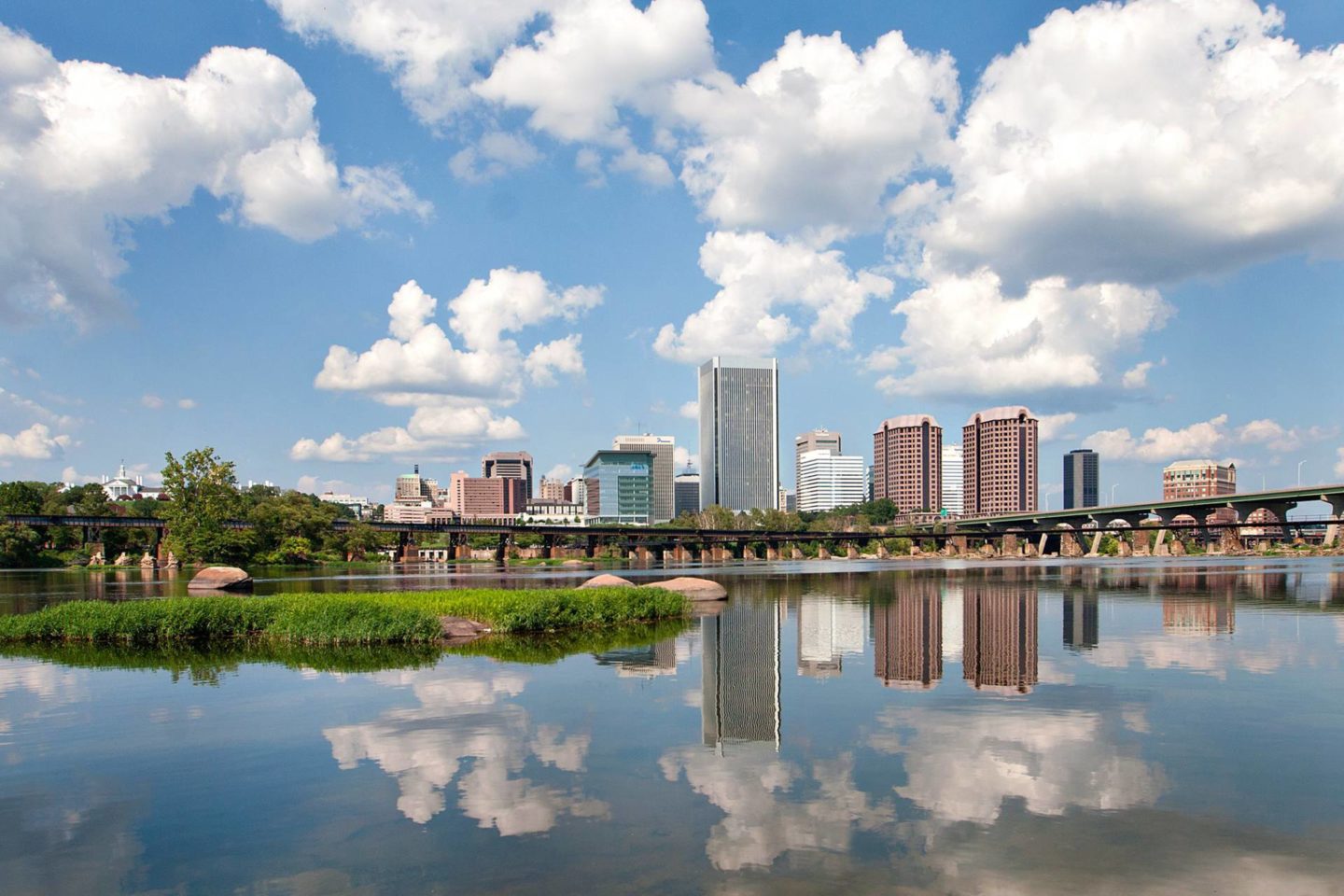 Winter Meet up: Flavors of Richmond, Virginia
Who: Visit Richmond
What: Join us at our next Travel Massive event: a meet-up and reception hosted by Visit Richmond. Guests will enjoy drinks, prizes and a trip giveaway while learning about Richmond's vibrant culinary, craft beer, cocktail and art scenes. There will also be guest appearances by renowned Chef Mike Ledesma, who will open his new restaurant Perch in February; Alex Enggist, Chef of the recently opened restaurant Little Saint; and award-winning mixologist Mattias Hägglund, who will open his cocktail bar The Jasper this year and will be providing drinks along with The Veil Brewing Co. sharing their craft brews. Join the conversation at #VisitRichmond.
Where: The Embassy Row Hotel Washington DC – A Destination Hotel
When: Thurs, Feb 8th,2018 6pm – 8pm

SOME Young Professionals' Winter Ball
Who: Some Winter Ball Board & Committee
What: The SOME Winter Ball Board and Committee are hosting the Annual SOME Young Professionals Winter Ball (formerly the SOME Jr. Gala)! Join fellow Washingtonians for an evening of cocktails, delicious hors d'oeuvres, and fabulous live entertainment from The Blue Tips! Proceeds from the event support SOME's affordable housing programs for homeless and very low-income families.
Where: National Museum of Women in the Arts, 1250 New York Ave NW, Washington, DC 20005, USA
When: Fri, Feb 9th, 2018 8pm – 11:59pm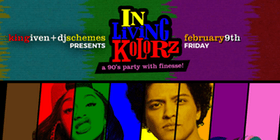 In Living Kolorz A 90's Party With Finese 
Who:  King Iven + DJ Schemes
What: In Living Color was one of everyone favorties 90's TV Comedy Show. Friday February 9th | King Iven + DJ Schemes are bringing back the 90's with "In Living Kolorz"
A 90's party with finese!!!+ LIVE 90s DANCERS The Official Kolor Guide: Red – Freak Like Me Green – All About The Benjamins Blue – Best Of Me Brown – If I Ruled The World Yellow – Crush on You Orange – Juicy  Purple – Feel So Good White – Still Not A Player
Music by Powerhouse DJs: King Iven + DJ Schemes Doors open at 10pm
Where: 3514 12th St NE, Washington, DC 20017, USA
When: Fri, Feb 9th- Sat Feb 10th,2018 10pm – 2am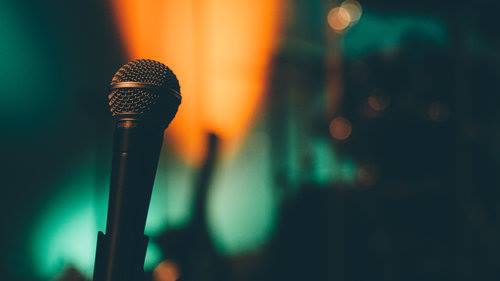 Love Poems to Black Women: An Open Mic Night
Who: Joseph Green from Split This Rock and featuring DJ BE
What: Join artists and community members in celebration of the Black Lives Matter Week of Action in Schools for an evening of expression and advocacy. Artists are encouraged to connect their work to the national Black Lives Matter Week of Action principle of celebrating Black women and girlhood or any other theme connected to the Movement for Black Lives. The open mic will take place on February 9th from 5:30 pm- 8:00 pm at Wilson High School (3950 Chesapeake St NW, Washington, DC 20016).
Come share your voice, listen, and support local performers of all ages. We especially want to hear from D.C. area youth. Presenters are welcome to perform original poetry or a recitation. Youth performers will be given priority.
Where: Woodrow Wilson High School (Washington, D.C.)
When: Fri, Feb 9th,2018 5:30pm – 8:00pm

Brunch& Beyoncé
Who: Beyoncé
What: Commissary will host a bottomless Beyonce themed brunch on Saturday.
Where: Commissary DC, 1443 P St NW, Washington, DC 20005, USA
When: Sat, Feb 10th,2018 8am – 4pm
2018 #FITDC Healthy
Who: DC Department of Parks & Recreation
What: Join  the DC Department of Parks & Recreation for our first annual "Healthy Hearts" Walk on Saturday, February 10th!   February is American Heart Month and DPR is celebrating the ongoing commitment to healthier hearts by gathering for a brisk walk through one of DC's nicest parks…the Kenilworth Park and Aquatic Gardens!  Admission is free with RSVP and participates will enjoy a good workout, a free t-shirt and giveaways from some of our partners!
Where: Kenilworth Park & Aquatic Gardens, 1550 Anacostia Ave NE, Washington, DC 20019, USA
When: Sat, Feb 10th,2018 10am -3pm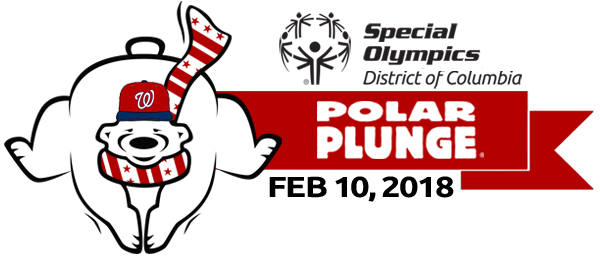 Special Olympics Polar Plunge
Who: Special Olympics Dc Polar Plunge
What: The Special Olympics DC Polar Plunge provides a fun, festive atmosphere with music, refreshments and parades of plungers in costume for all to enjoy. Pools are erected at Nationals Park, ready for all to take the plunge!
Where: Nationals Park, 1500 S Capitol St SE, Washington, DC 20003, USA
When: Sat Feb 10th,2018 12pm -4pm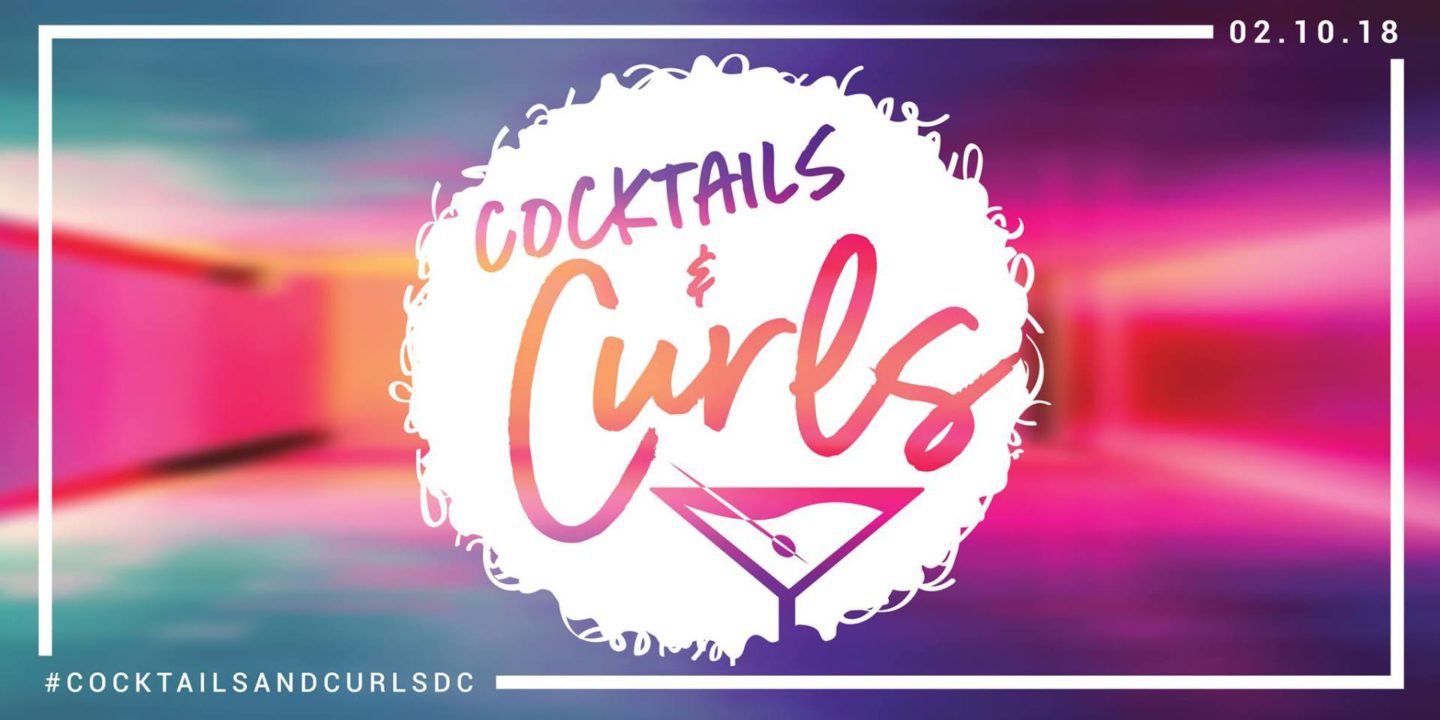 Cocktails & Curls DC
Who: Cocktails & Curls
What: Cocktails & Curls is a networking mixer created "for us, by us." Join us as we celebrate black women and natural hair — and discuss our experiences in corporate, entrepreneurial, and social settings — over delicious cocktails and good music! You'll also get a chance to shop and sample some of our favorite natural hair and skincare products. Get your ticket now and tell your girls to do the same; you don't want to miss this!
Where: RedRocks H Street, H Street Northeast, Washington, DC, USA
When: Sat, Feb 10th,2018 7pm – 10pm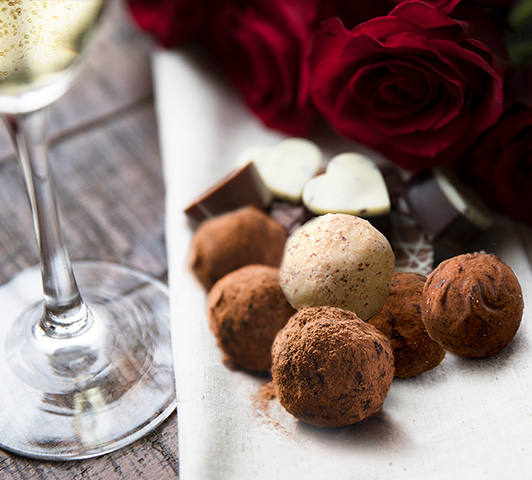 Champagne & Chocolate Truffle Date Night at DBGB
Who: DBGB
What: Grab your loved one and join DBGB Kitchen and Bar for a pre-Valentine's Day evening of making chocolate truffles while sipping champagne and enjoying other sweet treats Pastry Chef Kelsey Burack will lead couples through a demonstration of how to make hand-rolled truffles and sweet mignardise, while getting to take home 2 dozen of their own creations.
Where: DBGB DC, 931 H St NW, Washington, DC 20001, USA
When: Sun, Feb 11th,2018 5pm – 7pm
Bizwomen Mentoring Monday 2018
Who: Bizwomen
What: MEET YOUR MENTOR at the BIZWOMEN MENTORING MONDAY. Join Washington Business Journal on February 12 for this one-of-a-kind event that brings together women in a casual, fast-paced coaching atmosphere. The event will take place in 43 Business Journal markets on the same day. This means at least 200+ women will be coached in every market or 10K women across America, from Albany to Hawaii. The event will offer the opportunity to choose from 40 mentors who are the most influential women in the business community for one-on-one coaching sessions for seven minute conversations. The attendees will stand in line and wait for a particular mentor or move to the next mentor available. This will allow the attendees to network with each other while they are waiting, which is just as important as the coaching sessions. We expect every attendee to have the opportunity to meet between one and seven mentors. The quick turnaround is organized chaos which will be fast, fun and fulfilling as everyone gets the chance to meet new people and gain new insights.
Where: Four Seasons Hotel Washington, DC, Pennsylvania Avenue Northwest, Washington, DC, USA
When: Mon, Feb 12,2018 8am – 10:30am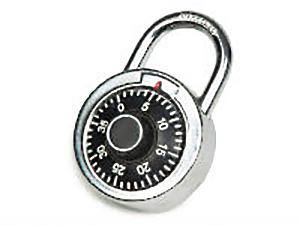 Valentine Eve Lock and Combination Singles Mixer
Who: Valentine Eve Lock & Combination
What: Whether you are looking for a potential new soulmate, new friend(s), or just a last minute date for Valentines Day, join us as we present an exciting Singles Party
Due to popular demand, we are proud to once again present our popular "Lock and Combination" party. A new twist to the classic "Lock and Key" parties, Lock and Combination events are designed to make your interactive social experience a little more challenging and last a little bit longer.Here is how it works: All female attendees are given a combination lock (remember gym class) that is opened only by one combination. Each male is given one combination. The trick is matching up the combination with the lock.This is a fantastic way to meet many other young professionals, perhaps even your soul mate. Prizes will be awarded to those who find matches early in each round.Light appetizer are included for early arrivals
Where: Pennsylvania 6, 1350 I St NW, Washington, DC 20005, USA
When: Tues, Feb 13,2018 7pm – 9pm

Mardi Gras at The Wharf
Who: Mardi Gras
What: Who needs New Orleans? We're celebrating Fat Tuesday with a Wharf-wide extravaganza featuring a spirited parade along the waterfront, followed by a dance party on District Pier, and a fireworks finale. The parade will be set to the sounds of classic NOLA brass band music and feature custom-designed floats from our Wharf friends, restaurants, and retailers, along with high-flying balloons and, of course, bead tossing. Plus, festive food and drink will be available throughout the neighborhood at all your favorite hangouts in honor of Mardi Gras.
Where: Wharf Street Southwest, Washington, DC 20024, USA|
When: Tues, Feb 13,2018 5pm – 9pm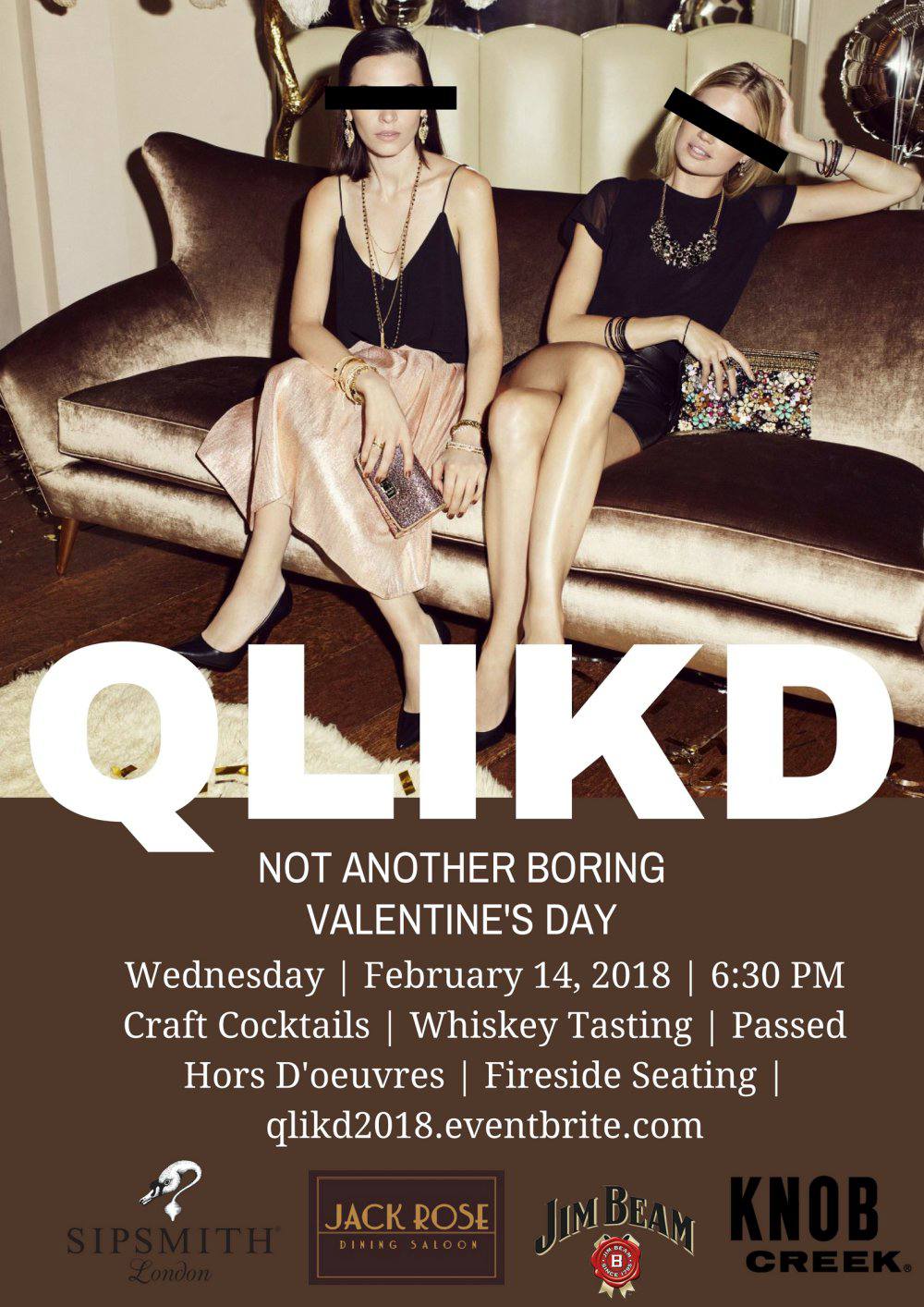 QLIKD: NOT ANOTHER BORING VALENTINE'S DAY
Who: QLIKD, Presented by CAPITOL STANDARD magazine
What: This year, forget your obligatory Valentine's Day dinner and join us for QLIKD– an alternative Valentine's Day event. Come mingle with singles, toast with couples, and dance to new music curated by DJ Lee Tanner.Featuring a very special tasting of the Jack Rose Exclusive Single Barrel Knob Creek 25th Anniversary Bourbon. RSVP also includes a complimentary craft cocktail with either Sipsmith Gin or Jim Beam Bourbon, and light passed hors d'oeuvres. VIP guests will enjoy fireside seating, a private bar, and sweet gourmet treats.
Where: Jack Rose Dining Saloon – 2007 18 Street Northwest – Washington, DC 20009
When: Wed, Feb 14th,2018 6:30pm – 9:30pm
Upcoming Events Not To Miss:
BrunchCon – BrunchCon is making its way to Washington, D.C.! The acclaimed food + drink festival all about brunch, now in its third year, is coming to our nation's capital in 2018.
Building Bridges, Breaking Bread  on Feb 25th with Rock Recovery (pssst – get 15% off using the code: ASITHAPPENS on Eventbrite)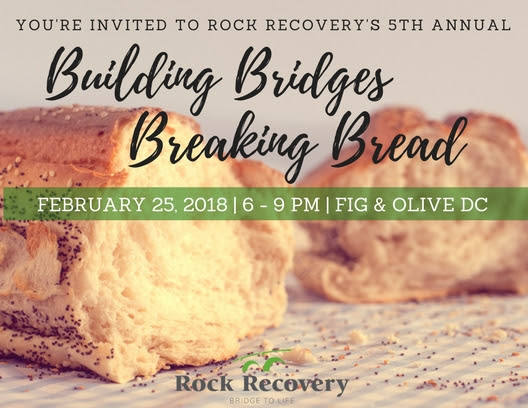 2018 Family-Owned Business Awards

Real Comedians of Social Media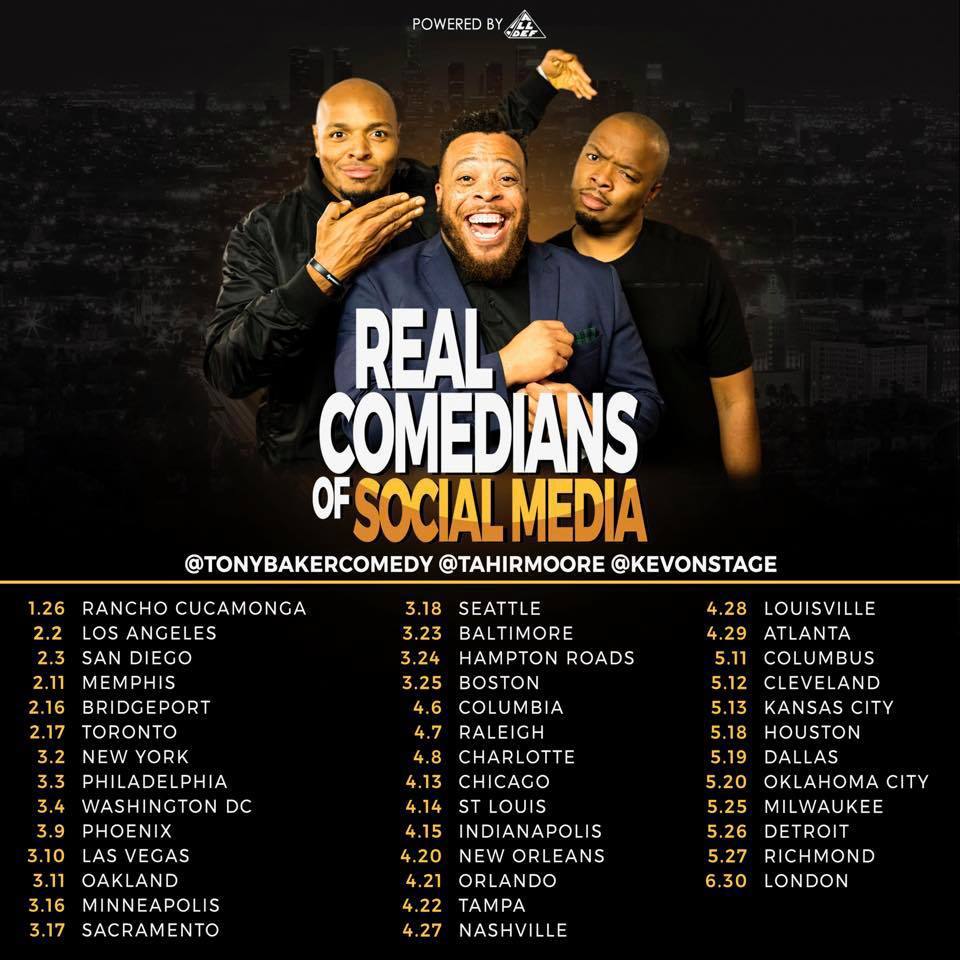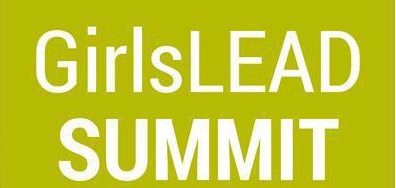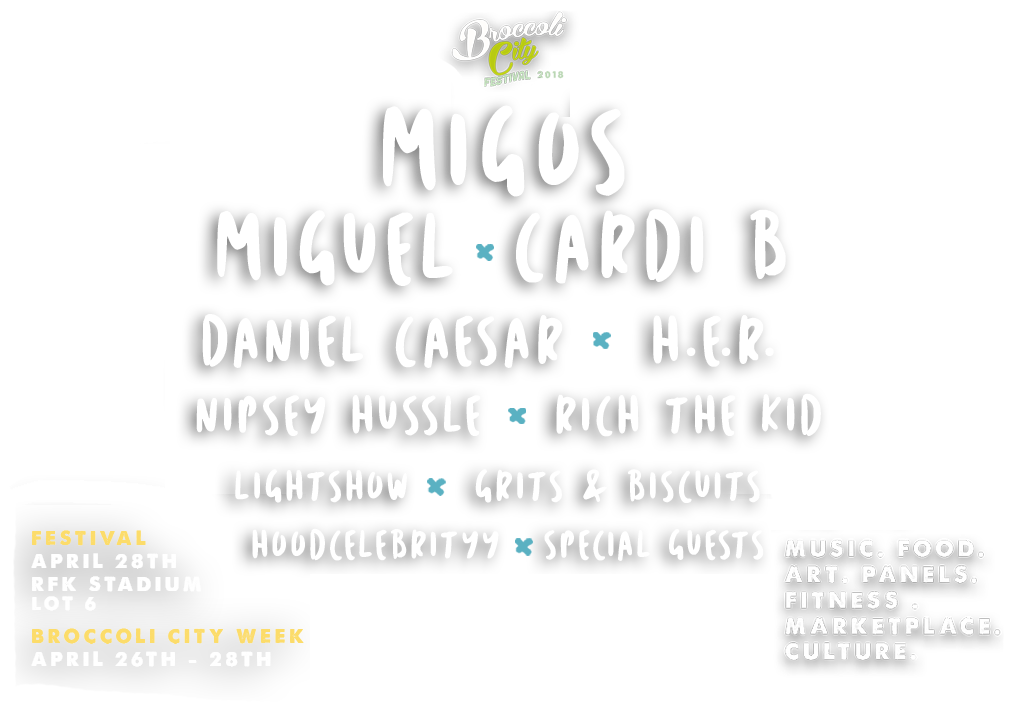 The Girlboss Rally LA – April 28th, 2018