Happenings
Jan 17th – Jan 24 2018

Hello friends!! Join us every Wednesday for the events not to miss in the coming weeks.  While our google calendar is great, sometimes events can get lost in the sauce.  So here are some events we are excited for in the coming week!!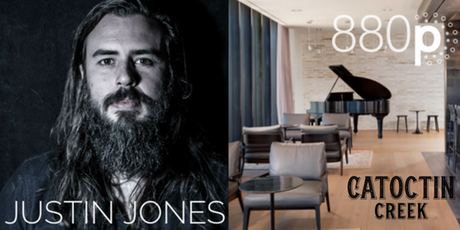 Justin Jones + Catoctin Creek
Who: Justin Jones + Catoctin Creek
What: Soundbites At 880 P – Justin Jones + Catoctin Creek
Where: 880 P St NW – 880 P Street Northwest – The Music Room – Washington, DC 20037
When: Jan 17,2018 6:30pm – 8:30pm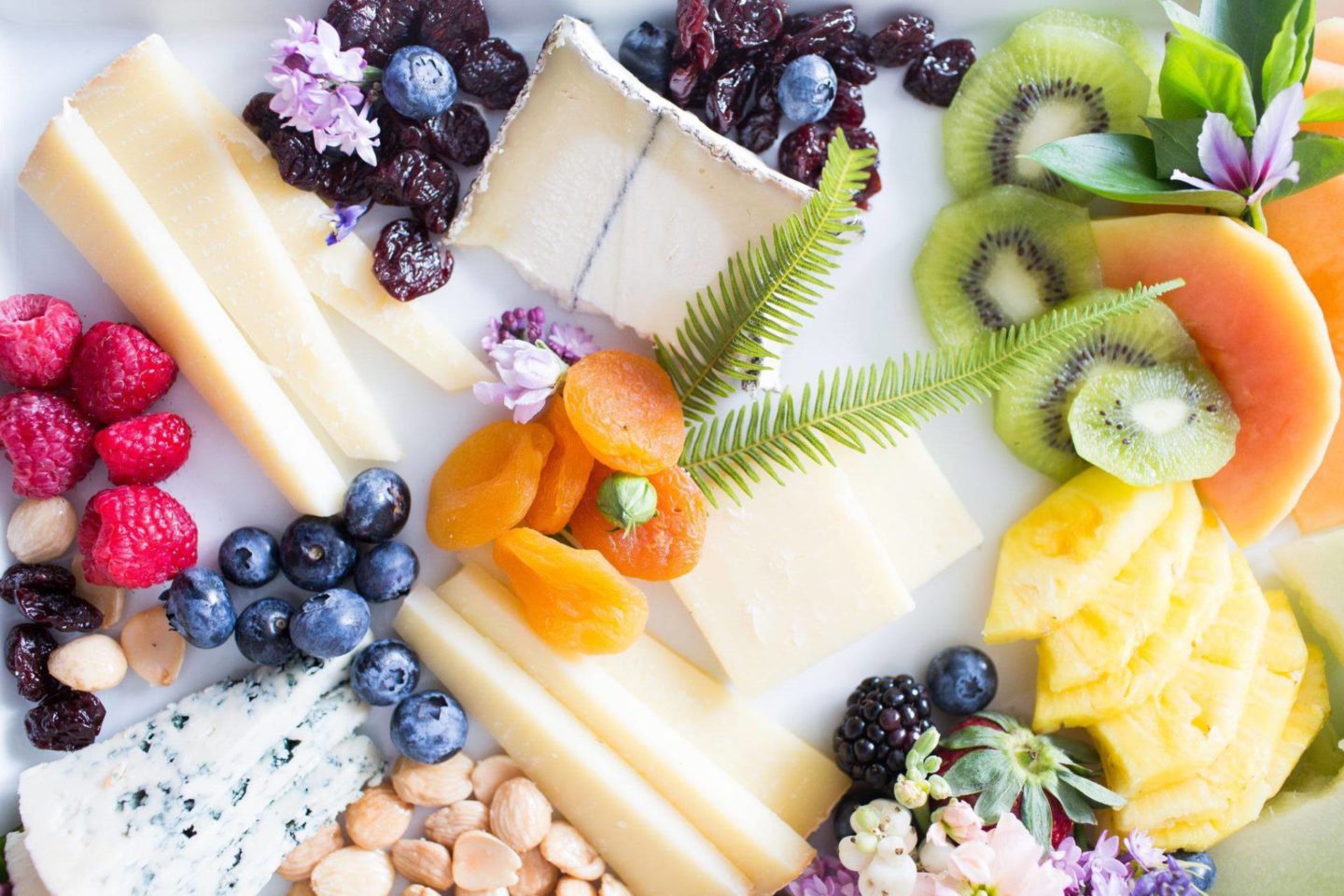 Bureau Open House
Who: Open House
What: We want you bad. Work sucks less while drinking champagne!!  Invite your fave boss babes and join us next Thursday for a complementary WERQ sesh — we never disappoint 😉
Where: BUREAU, 1800 Wyoming Avenue Northwest, Washington, DC, United States
When: Thurs Jan 18,2018 10am – 2pm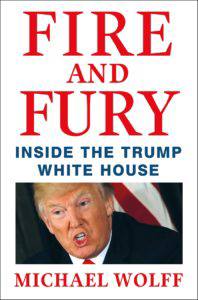 Michael Wolff
Who: Michael Wolff
What: Michael Wolff's account of the first year of the Trump administration—based on more than 200 interviews with President Trump, most members of his senior staff, and many of the people they in turn spoke to—delves behind the barrage of tweets, accusations, and denials to offer a view of the inner workings of the West Wing.In Fire and Fury: Inside the Trump White House, Wolff, an author, journalist and media critic, details what President Trump's staff really thinks of him, explains what inspired Trump to claim he was wire-tapped by President Obama, lays out the reasons former FBI Director James Comey was fired, explores the tense relationship between Steve Bannon and Jared Kushner, identifies who's been directing the Trump administration's strategy since Bannon's departure, and homes in on the secret to communicating with the President.Wolff is a regular columnist for USA Today, Vanity Fair, and The Hollywood Reporter. He is the author of six prior books, including the bestselling Burn Rate and The Man Who Owns the News. Book signing to follow.Program moderator will be announced soon.
Where: Sixth & I Historic Synagogue, 600 I St NW, Washington, DC 20001, USA
When: Thurs, Jan 18th,2018 6pm -9pm

Together We Rise: The Women's March Behind the Scenes
Who: Women's March organizers, in partnership with Condé Nast and Glamour magazine Editor-in-Chief Cindi Leive
What: On January 21, 2017, the day after Donald J. Trump's inauguration, more than three million marchers of all ages and walks of life took to the streets as part of the largest global protest in modern history. In red states and blue states, in small towns and major urban centers, people from eighty-two countries on all seven continents rose up in solidarity to voice a common message: Hear our voice.Join us as we celebrate, honor, and hear from the March organizers in conversation with journalist and President of The New Agenda, Amy Siskind, and other special guests who will be discussing the book about the March and plans for 2018.Compiled by Women's March organizers, in partnership with Condé Nast and Glamour magazine Editor-in-Chief Cindi Leive, Together We Rise — published for the one-year anniversary of the event — is the complete chronicle of this remarkable uprising. For the first time, Women's March organizers, including Bob Bland, Tamika Mallory, Carmen Perez, and Linda Sarsour, tell their personal stories and reflect on their collective journey in an oral history written by Jamia Wilson, writer, activist, and director of The Feminist Press. They provide an inside look at how the idea for the event originated, how it was organized, how it became a global movement that surpassed their wildest expectations, and how they are sustaining and building on the widespread outrage, passion, and determination that sparked it. The book will be available for purchase and signing. PRICE:  $20 Members; $25 Non-members. $15 Young Dems. Includes hors d'oeuvres. Cash bar.Where: Sixth & I Historic Synagogue, 600 I St NW, Washington, DC 20001, USA
Where: Woman's National Democratic Club, 1526 New Hampshire Ave NW, Washington, DC 20036, USA
When: Thurs, Jan 18,2018 6pm – 8pm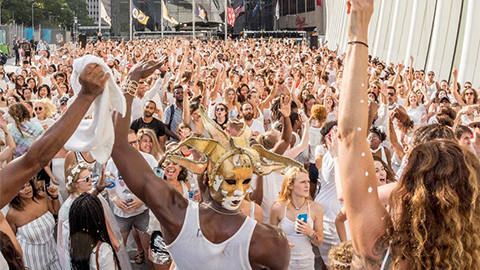 Daybreaker: New Year's Resolution
Who: Daybreaker
What: Kick those resolutions into high gear and face 2018 head on with the return of Daybreaker–the global morning movement that inspires you to wake up and dance! A yoga session from 6 to 7 a.m. is followed by a full-throttle dance party from 7 to 9 a.m. in the Grand Foyer.
Where: The John F. Kennedy Center for the Performing Arts, 2700 F St NW, Washington, DC 20566, USA
When: Fri, Jan 19th, 2018 6:00am – 9:00am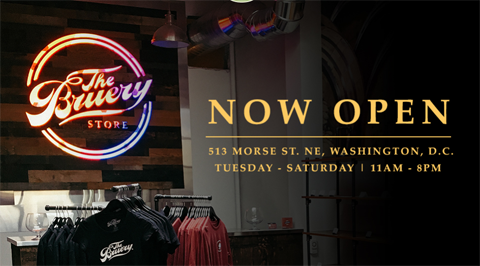 The Bruery Store Grand Opening at Union Market
Who: Bruery Store
What: The Bruery Store at Union Market in Washington, D.C. will celebrate its grand opening, and you are invited! The Bruery Store at Union Market is the company's first and only location outside of California. The store opens at 11 am and you can stop by any time during the day to: – Get limited edition, commemorative t-shirts and gifts of beer!- Enter to win a 2018 Reserve Society membership.  – Meet-and-greet with The Bruery Founder, Patrick Rue. – Buy the world famous Black Tuesday and other releases from The Bruery, Bruery Terreux and Offshoot Beer Co. Must be 21+ with valid ID to attend.
Where: 513 Morse St NE, Washington, DC 20002, USA
When: Fri, Jan 19th,2018 11am -8pm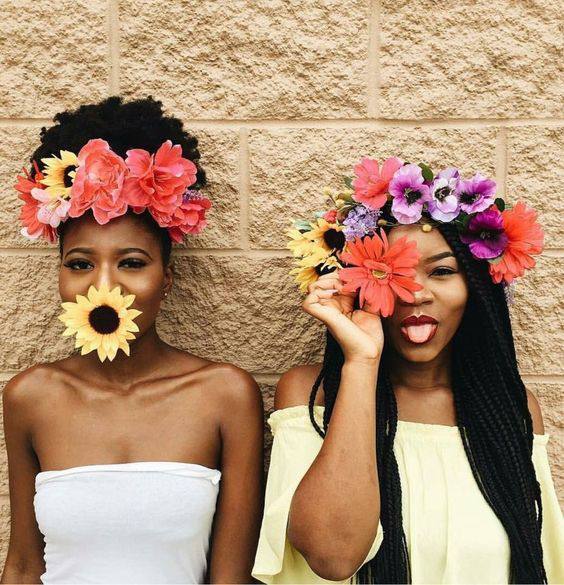 Flower Crowns
Who: Lemon Collective
What: Gather your pals for an afternoon of flower crown making at the Lemon Collective. You'll be surrounded by laughs, good tunes and of course, f l o w e r s. This is an all materials included workshop where you'll learn how to create your own crown, the basics of floral wiring — and you'll have the opportunity to snap some *very* instagram-able pictures with your besties. We'll teach you how to preserve your crown so you can march around with flowers on your head long after class.
Tickets: $50
Where:Lemon Bowl DC, 3015 Georgia Ave NW, Washington, DC 20001, USA
When: Fri, Jan 19th,2018 7pm – 8:30pm
3rd Annual Veterans Awards (VETTYS) hosted by Jake Tapper
Who:  Jake Tapper
What: The Academy of United States Veterans and Coalition to Salute America's Heroes will host the 3rd Annual Veterans Awards (The Vettys). CNN's "The Lead with Jake Tapper" and Chief Washington Correspondent Jake Tapper will host the 3rd-Annual Veterans Awards on Sunday, January 20, 2018 at The Mayflower Hotel in Washington, D.C. This year's Vettys are held in partnership with Paralyzed Veterans of America, a congressionally chartered service that serves veterans of the armed forces who have experienced spinal cord injury or dysfunction. The black-tie gala will honor 6 additional individuals and organizations who have demonstrated relentless dedication and selfless service to the veteran community and their families. The 2018 Honorees will be announced in the coming weeks.The honorees will be presented with a coveted Vetty statuette. The Vettys statuette is a custom-designed bronzed military boot placed on a sturdy base that signifies the boots on the ground work of the Veterans Service Organizations. The base of the Vettys statuette represents such organizations and individuals that demonstrate a strong foundation.The Academy of United States Veterans was founded with one principle in mind: the importance of public service. Inspired by veterans of the United States military who found their purpose in serving their country, AUSV hopes to encourage a culture where caring for one another is not considered a duty, but a joy.This is why, for the third annual Veterans Awards, the Academy of United States Veterans will donate a portion of the evening's profits to helping restore the livelihoods of our fellow citizens who have been affected by the devastation of Hurricane Harvey and Hurricane Irma and Maria.We applaud the public servants and first responders who were not only risking their lives to keep people safe, but who stayed there and are still there to rebuild after the destruction and provide an unwavering support system throughout these tragedies that have moved an entire nation. We intend to activate the community of United States veterans and call upon them to serve their country once more in the regions that have experienced these horrific disasters. Furthermore, the Academy of United States Veterans will utilize the annual Veterans Awards as an opportunity to continue serving our country. With the support of our sponsors and attendees, every year we will dedicate 50 percent of the event's profits to a cause that we believe is most pertinent to promoting the prosperity of our nation and the well-being of its citizens. We are grateful for everyone who has supported our mission up to this point and hope they are as encouraged as we are moving forward. Please join us for the third annual Vettys as we honor those who have served our country while we serve its people in need.
Where: The Mayflower Hotel, Autograph Collection, 1127 Connecticut Ave NW, Washington, DC 20036,
When: Sat, Jan 20th,2018 7pm -11pm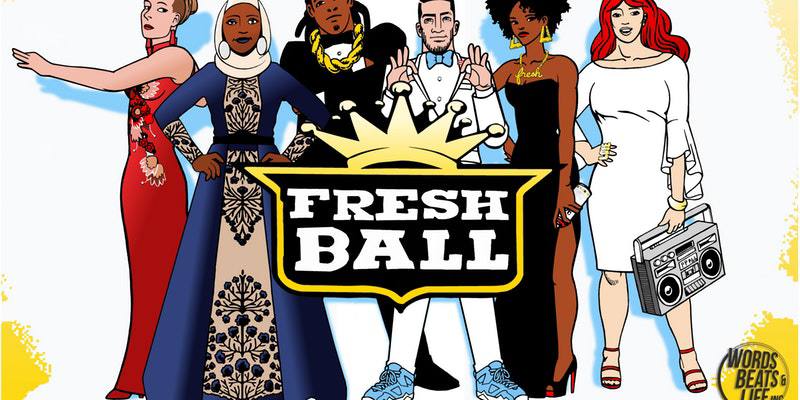 Words Beats & Life Presents: FRESH (A Hip-Hop Ball)
Who: University of Maryland Alumnus and global change maker, Saafir Rabb
What: University of Maryland Alumnus and global change maker, Saafir Rabb. In this, our 16th year of service, we are returning to our origins at the University of Maryland, the campus where the organization was founded as an event of the Black Student Union. With FRESH, we are celebrating our work and raising funds to bring world class production equipment and technology to the young people of the District of Columbia through the renovation of our space.
Where: Samuel Riggs IV Alumni Center – 7801 Alumni Drive – College Park, MD 20742
When: Sat, Jan 20th, 2018 7pm – 11pm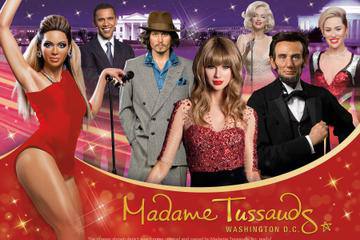 After Hours Private Scavenger Hunt at Madame Tussauds Wax Museum
Who:TTD
What: It is, perhaps, the most famous wax museum throughout the entire world!  Tonight, TTD takes over the museum in a special evening of fun, new friends, and a chance to win incredible prizes. FIRST PRIZE:  Free admission to the upcoming Black Tie Gala at the Embassy of France (December) Travel throughout History and Hollywood,  with major world leaders, sports legends, movie stars and much more!    Team up and race around this multi-level museum – solving clues, taking pictures and collecting information for this brand new, unique scavenger Hunt! The winning team will be the one who has collected the most points through collecting items, solving clues and tasks. Sound fun? Here's how it all works:
1) SCAVENGER HUNT BEGINS (7:15 PM – SHARP) : After creating teams (no later than 7:10 PM), we will collect team captains and get ready for our exciting evening.  If you arrive with friends you will be placed on the same team (upon on site request). If not, we will find a great team for you.Each team will receive a list of assignments to complete and clues to collect. The list will also contain clues where each team must check in by a certain time. The clues given to you at each check in point list will always present information that you must decipher to find out the next check in point. Each team should take whatever items it has obtained and complete whatever tasks possible in the time allotted to arrive the location by the designated time. If you are late, you lose points. At locations, you may be given a special task to complete on site. As master hunters, , you are expected to use your wits, teamwork, skills, good humor and ability to have fun to prevail for your team. For example, one teammate will find himself/herself in an interrogation with J. Edgar Hoover that they have to get out of.  Another will test their gold skills against Tiger Woods. . Still another may find themselves tracking down a specific President using their wits and intelligence.   Throughout this evening, you find yourselves embroiled with tasks and trivia involving a multitude of famous figures  (so, of course, prepare to take lots of pictures! ).
2) POST DOWNTOWN NIGHTLIFE EXPERIENCE:
Afterwards, we will hit some of the top bars, nightclubs, and other evening venues (optional)
Where: Madame Tussauds Wax Museum 1001 F Street Northwest, Washington, DC, United States
When: Sat, Jan 20th, 2018 7:30pm – 10pm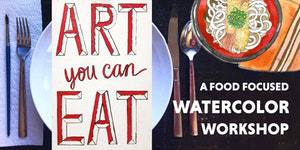 Art You Can Eat: A Food Focused Watercolor Workshop
Who: Marcella Kriebel
What: Join food illustrator and cookbook author Marcella Kriebel in watercolor painting a food themed illustration and enjoying a tasting menu, this month – at Toki Underground! Participants will enjoy a basic watercolor course and a tasting menu that celebrates the offerings of Toki Underground, including savory dumplings, and sides. This event is facilitated by food illustrator, artist, and cookbook author, Marcella Kriebel, in collaboration with a different establishment each month. Each experience is hosted on site, at the restaurant. In addition to enjoying a selection of small bites, guests will be given a black and white illustration that Marcella creates, based on the meal that will be served.  Guests will be able to illuminate their own hand-colored print that features the evenings tasting menu, using watercolor techniques shared during the event. All art materials are included during the event, in addition to a specialty tasting menu provided by the restaurant. Drinks will be available for purchase.This event is a fantastic combination of merriment, food, and creativity, a great night out for creatives, couples, friends and family!  Location: Changes monthly.
Where: Toki Underground – 1234 H St NE – Washington, DC 20002
When: Sun, Jan 21st,2018 2pm -4:30pm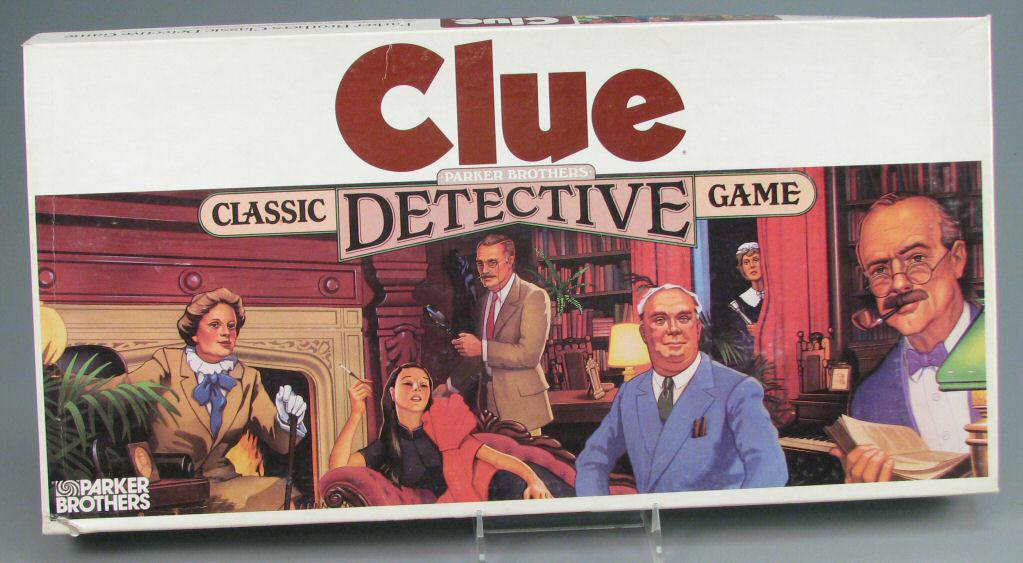 Board Games Tournament! Appetizers and Classic Board Games
Who: Things To Do
What: This afternoon, we invite you to experience a great way to wrap up your weekend while meeting other TTD members in a relaxed and fun setting. Test our your strategic skills and have a lot of fun with new friends in the VA suburbs as you take on some of the most popular and classic board games.From MONOPOLY to CLUE to several surprises, we'll rotate through the games (and opponents) for an experience of strategy and fun. Feel free to also bring your favorite board game or pick one of our award-winning games.. We will organize the game groups according to the number of players necessary for the different games.At half-time we'll take a break so you can get a snack to eat. Tons of appetizers will be offered at no additional expense! Prizes awarded to top winners.
Where: Blackfinn Ameripub, 1620 I St NW, Washington, DC 20006, USA
When: Sun, Jan 21st, 2018 3:30pm -5:30pm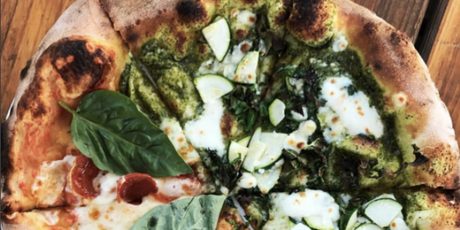 Pizza making at Timber Pizza Co — Plus all you can drink wine!
Who:  Andre Dana & Daniela Moreira
What: Join Timber Pizza founder Andrew Dana and chef Daniela Moreira Camia for an afternoon of pizza making and wine drinking at this Petworth pizzeria.During the two-hour class you will learn how to: •Stretch pizza dough, and if you ask nicely Andrew may even show you how to flip it in the air •Build flavor profiles through topping combinations •Cook the pie in a wood-burning oven.  And did we mention there'd be wine? Andrew will be pouring bottles of red and white vino until you say "Uncle."Guests will leave with a goody bag and tips on how to create restaurant-quality pizza at home.Tickets: $80
Where: 809 Upshur St NW – 809 Upshur Street Northwest – Washington, DC 20011Is the party?
When: Mon, Jan 22nd,2018 7pm – 9pm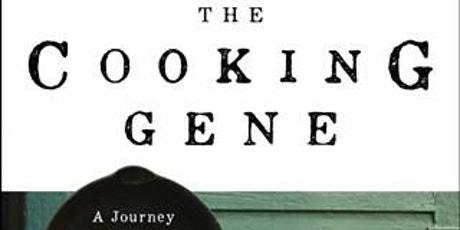 Feeder's Advisory : A Book Club For Those Who Love Food
Who: Sean Sherman
What: Do you love browsing through cookbooks and trying new recipes? Do you enjoy sampling and sharing new dishes? This month's selection is Sean Sherman's The Sioux Chef's Indigenous Kitchen. "Here is real food—our indigenous American fruits and vegetables, the wild and foraged ingredients, game and fish. Locally sourced, seasonal, "clean" ingredients and nose-to-tail cooking are nothing new to Sean Sherman, the Oglala Lakota chef and founder of The Sioux Chef. In his breakout book, The Sioux Chef's Indigenous Kitchen, Sherman shares his approach to creating boldly seasoned foods that are vibrant, healthful, at once elegant and easy. The Sioux Chef's Indigenous Kitchen is a rich education and a delectable introduction to modern indigenous cuisine of the Dakota and Minnesota territories, with a vision and approach to food that travels well beyond those borders."To reserve a copy of the book, contact shawn.mcdermott@dc.gov
Where: Shaw (Watha T. Daniel) Neighborhood Library – 1630 7th Street Northwest – Washington, DC 20001
When: Mon, Jan 22nd,2018 7pm -8pm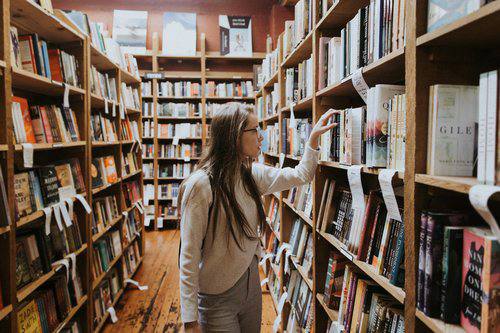 Six Degrees Society DC Presents Finding Your Passion & Purpose In 2018 Workshop With Rachel & Kristen of Clarity on Fire
Who:  Six Degrees
What: Is your life and career feeling kind of "beige" at the moment? Are you pretty sure of what you don't want, but have no idea what you'd rather be doing? Are you tired of guessing and hoping that your next career move will be the right one, instead of knowing that you're on the right track?Rachel & Kristen of Clarity on Fire are here to help you cut through the information overload, get unstuck, and focus not just on how you can have a career you're passionate about, but how to create a whole life that feels fulfilling and purposeful.
Where: Secret DC Location
When: Tues, Jan 23rd, 2018 6:30pm -8:30pm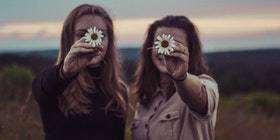 Women Uncorked at the Lemon Collective
Who: Lemon Collective
What: Do you like to talk about sex, but are worried about your friends sayings its TMI? Are you interested in discussing the good parts, bad parts, and everything in between? Do you just think sex is a fun and fascinating subject? Then pour yourself a drink, pull up a chair, and join the circle. Our group welcomes all persons of all ages, orientations, experiences, and relationship styles who identify as female.This discussion group is inspired by a similar one that meets monthly at the Rhizome in Takoma. I'm bringing warm apple cider (spiked or plain) and a snack for the group. Feel free to bring your favorite beverage or snack to share. And if you're just getting off from work, bring your dinner too.
Where: The Lemon Collective (formerly the Lemon Bowl) – 3015 Georgia Ave NW – Washington, DC 20001
When: Tues, Jan 23rd, 2018 7pm -8:30pm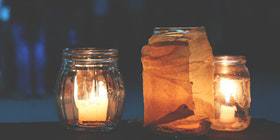 Magic 101
Who:  Magic 101
What: State our intention to the universe through a physical ritual that externalizes our thoughts and feelings and puts the energy out into the world that we seek to have around us. This is the essence of magic.Work with an experienced tarot, mindfulness and spellwork practitioner and learn everything you need to craft your own personalized, self-affirming magic ritual.This two hour class will cover the following topics:-What is magic anyway and how does it apply in everyday life?-How does this style of magic differ from religious practices like Santeria, Candoble, Voodoo, and Wicca?-Ethical ground rules – The core components of an effective magic ritual-Items and practices that can be incorporated into ritual (tarot, astrology, spiritual sound, aromatherapy, etc.)-Exercises to help you craft your own beautiful, personal ritual based on what you've learned-Guided meditation and relaxation exercises to get you in the right mental state for performing ritual-An opportunity to perform part or all of your new ritual in a supportive and energetically charged environment. A variety of raw materials will be provided for you to incorporate into your ritual. You are encouraged to bring: A nice journal or notebook which you would like to use specifically for holding the rituals and spells you have authored; Items that are heavily imbued with your energy for use in your ritual such as a photo of yourself, a sample of your perfume, etc.; if you have a particular topic in mind for your ritual, items that evoke that topic for you. Want to Book A Private Tarot Reading With Me After Class? I will be available to provide a private 60 minute reading to one client after class. We can use this time to explore your goals and desires for 2018, or to cover another topic of your choice. If you would like to reserve this time slot, you can do so by clicking here. Refund and Cancellation Policy Refunds are not available for this class, but if you cancel at least 24 hours in advance you will receive a credit for the price of your ticket good toward any future Woven Psyche class or event within the next 6 months. E-mail wovenpsyche@gmail.com to redeem. Cancellations within fewer than 24 hours of the event start time will not receive refunds or credits.
Where: Lemon Bowl DC – 3015 Georgia Avenue Northwest – Washington, DC 20001
When: Wed, Jan 24th,2018 7pm – 9pm
Make Sure to Also Check Out:
Art In The City: January Edition
Upcoming Events Not To Miss:
BrunchCon – BrunchCon is making its way to Washington, D.C.! The acclaimed food + drink festival all about brunch, now in its third year, is coming to our nation's capital in 2018.