Happenings
Jan 24th – Jan 31 2018

Hello friends!! Join us every Wednesday for the events not to miss in the coming weeks.  While our google calendar is great, sometimes events can get lost in the sauce.  So here are some events we are excited for in the coming week!!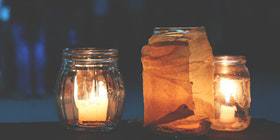 Magic 101
Who:  Magic 101
What: State our intention to the universe through a physical ritual that externalizes our thoughts and feelings and puts the energy out into the world that we seek to have around us. This is the essence of magic. Work with an experienced tarot, mindfulness and spellwork practitioner and learn everything you need to craft your own personalized, self-affirming magic ritual. This two hour class will cover the following topics:-What is magic anyway and how does it apply in everyday life?-How does this style of magic differ from religious practices like Santeria, Candoble, Voodoo, and Wicca?-Ethical ground rules – The core components of an effective magic ritual-Items and practices that can be incorporated into ritual (tarot, astrology, spiritual sound, aromatherapy, etc.)-Exercises to help you craft your own beautiful, personal ritual based on what you've learned-Guided meditation and relaxation exercises to get you in the right mental state for performing ritual-An opportunity to perform part or all of your new ritual in a supportive and energetically charged environment. A variety of raw materials will be provided for you to incorporate into your ritual. You are encouraged to bring: A nice journal or notebook which you would like to use specifically for holding the rituals and spells you have authored; Items that are heavily imbued with your energy for use in your ritual such as a photo of yourself, a sample of your perfume, etc.; if you have a particular topic in mind for your ritual, items that evoke that topic for you. Want to Book A Private Tarot Reading With Me After Class? I will be available to provide a private 60 minute reading to one client after class. We can use this time to explore your goals and desires for 2018, or to cover another topic of your choice. If you would like to reserve this time slot, you can do so by clicking here. Refund and Cancellation Policy Refunds are not available for this class, but if you cancel at least 24 hours in advance you will receive a credit for the price of your ticket good toward any future Woven Psyche class or event within the next 6 months. E-mail wovenpsyche@gmail.com to redeem. Cancellations within fewer than 24 hours of the event start time will not receive refunds or credits.
Where: Lemon Bowl DC – 3015 Georgia Avenue Northwest – Washington, DC 20001
When: Wed, Jan 24th,2018 7pm – 9pm
Frances Stark: The Magic Flute –  Sold Out
Who: Frances Stark
What: After a screening of Frances Stark's experimental adaptation of Mozart's The Magic Flute, the artist will be joined in conversation by DC musician and writer Ian Svenonius.
Where: Hirshhorn Museum – 700 Independence Avenue Southwest – Ring Auditorium – Washington, DC 20560
When: Thurs, Jan 25th,2918 6:30pm – 9:30pm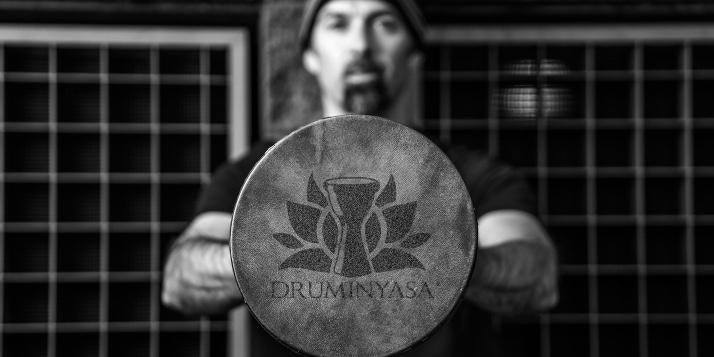 Druminyasa Flow with eatYOGAdrink at Lululemon
Who: Erin Sonn, RYT & Brad Ellsworth
What: Join us for a transcendental 75-minute yoga experience at Lululemon in Georgetown connecting awareness, movement, and breath to the live percussive rhythms of Druminyasa (Asheville Yoga Festival, Floyd Yoga Jam+more). Erin Sonn, RYT owner of eat.YOGA.drink. will lead you through a serene vinyasa sequence while talented drummer Brad Ellsworth creates ambient layers and textures of sound. Following the active flow, melt into your mat for an extended savasana sound bath.Online tickets are $25 each; walk-ins (if space is available) are $30. BYO mat.
Where: lululemon, M Street Northwest, Washington, DC
When: Thurs, Jan 25th,2018 7pm-8:30pm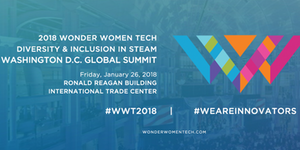 Wonder Women Tech Washington, D.C. Global Summit
Who: Wonder Women Tech
What: Wonder Women Tech's mission is to highlight, celebrate and educate women and the underrepresented in STEAM industries. We create conferences, events, workshops and initiatives where we bring together changemakers, pioneers, innovators, and high-level speakers and attendees to explore ideas, discussions, and solutions for women and the underrepresented to succeed and thrive. We seek to 'disrupt the conference model' and create a shift in diversity and inclusion within STEAM industries by offering revolutionary content and impactful discussions that will further the development of women, girls and the underrepresented as innovators.
Where: Ronald Reagan Building & International Trade Center – 1300 Pennsylvania Ave NW – Washington, DC 20004
When: Fri, Jan 26th,2018 8:30am – 6:00pm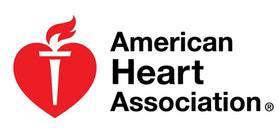 8th Annual Red Dress Benefit
Who: Kogod Women in Business
What: Join Kogod Women in Business (KWIB) for the 8th annual Red Dress Benefit for the American Heart Association. Join us for light hors d'oeuvres, dancing, and fun for a great cause.Admission includes food and 2 beverages.The event is co-sponsored by American University's Graduate Leadership Council. This event is 21+ and will not provide any refunds. Please know that your proceeds are going to a good cause if you purchase a ticket and find that you're no longer able to attend.Tickets purchased at the door will not be provided with complimentary beverages.If you have any inquiries, please contact Zoe Bludevich at zb1669a@student.american.edu.We look forward to having you at the event!
Where: Saint Yves, Connecticut Avenue Northwest, Washington, DC, United States
When: Fri, Jan 26th,2018 8pm – Sat, Jan 27th, 2018 12am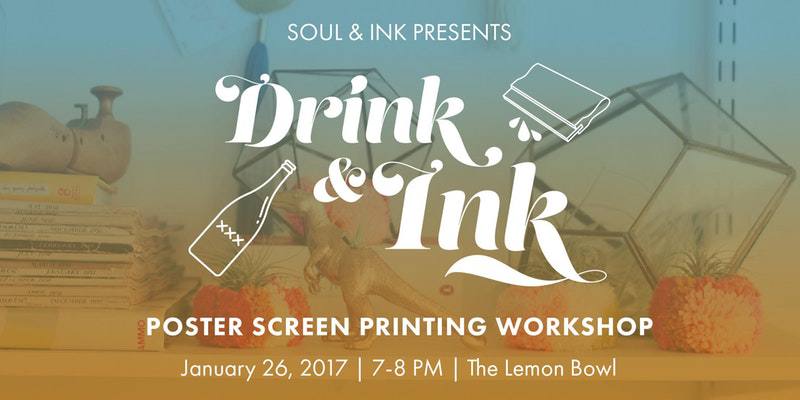 Screen Printing Poster Workshop with Soul & Ink
Who: Soul & Ink
What: Learn to Screen Print. Create Your Own Posters.Drink & Ink returns! Soul & Ink has partnered with The Lemon Collective. We're bringing you a fun, hands on approach to creating original prints. We'll be using the vintage technique of screen printing juxtaposed with modern designs made for layering to create your own original print.Check out the album from last year's workshop here. During this poster making workshop guests will get to:•DIY Learn from the pros step-by-step how to screen print on the cheap. This workshop reveals the process behind the coveted DIY craft that many artists start with when they have limited resources and space.•LEARN Experience the artistic process first hand and learn basic screen printing techniques.•DESIGN Choose your own adventure by selecting from designs created by Soul & Ink to print.•PRINT Hand pull screens to print designs and create your set of own custom posters! Each guest will have the option to print up to two posters, plus a coaster to take home!
Where: The Lemon Collective, 3015 Georgia Avenue Northwest, Washington D.C., DC 20001, United States
When: Fri, Jan 26th,2018 7pm – 8pm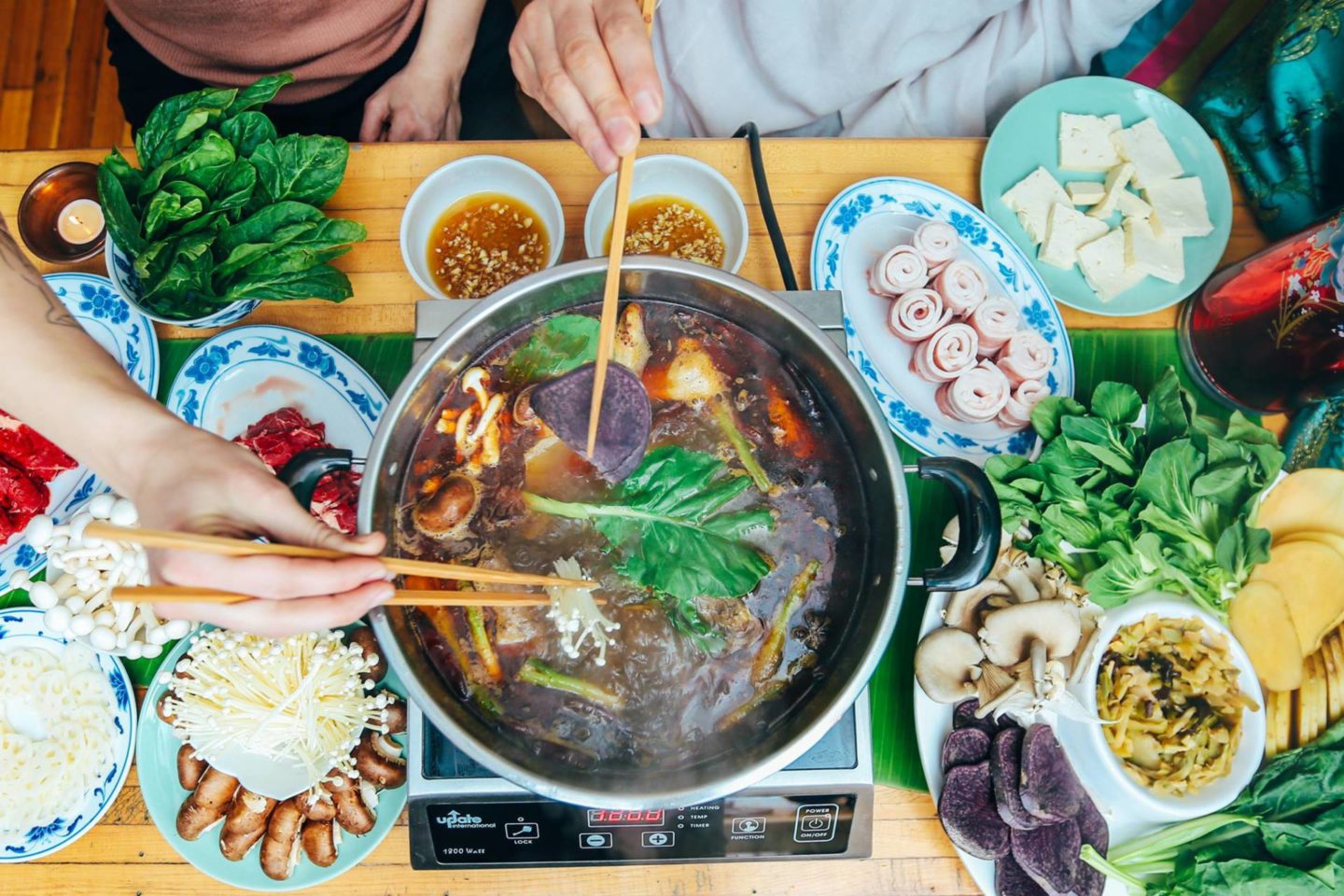 Dorjee Momo Pop-Up Launch
Who: Dorjee Momo
What: Dorjee Momo is creating a more permanent home for Tibetan fare in DC with the opening of its residency in Bullfrog Bagels Eastern Market beginning January 27. This follows six months of private home dinners, events like Emporiyum and Illuminasia Festival, pop-ups at Thip Khao and Sally's Middle Name, and lunch service at Dupont Circle's Shop Made In DC."I am so excited to share the foods that I learned to make as a child in Tibet, and to play with the flavors and ingredients from places I have traveled to," says Chef Dorjee Tsering. "When I cook with my team here, it gives me the feeling that I'm back with my family."A former Buddhist monk and Tibetan refugee, Dorjee has lived in Tibet, China, Nepal, and India. He spent years cooking across those countries and creating his own memories of flavors that are so often nostalgic for many. A few years after arriving in DC, he started Dorjee Momo out of Union Kitchen with his wife and business partner Amberjade Tsering. Those travels mean that the menu, divided into sha (meat) and tsai (plant-based) includes more than momo (dumplings): guests will enjoy Thentuk (Tibetan hand-pulled noodle soup), Shapta (savory marinated beef with green onion and ginger), Indian-inspired plates like Masroor Daal and Jeera Rice, and Nepalese specialties like roasted seasonal vegetables with Nimbu Achar (sun fermented fragrant lemon).Perhaps most exciting for DC residents who habitually visit the surrounding suburbs for their favorite foods: Dorjee Momo will offer Sichuan Hot Pot, becoming the only district restaurant to do so. Those flavors include spices like star anise, cloves, lemongrass, ginger, and cippolini onions. Paired with Tibetan tea service, or cocktails from Big Bear Cafe's Jim Coleman and Thip Khao's Jack Caminos, dining at Dorjee Momo will simultaneously be an opportunity to enjoy underrepresented cuisines in a comfortable and intimate setting. The cozy second floor of Bullfrog Bagels provides just that with 22 seats (plus five at the bar). The space will undergo a daily transformation before dinner service."Eastern Market is a special neighborhood for us because the area has a strong sense of community, and neighbors are very active in supporting local businesses," says Amberjade. "We want to create an experience where our guests feel welcomed and connected, so they can relax and form deeper relationships with each other over a meal. I hope that our guests feel it is a warm and comforting place of refuge from their hectic days."DETAILS: This residency will run through summer 2018 and potentially beyond. Meat and plant-based dishes are priced from $7 to $18 each. Hot pot starts at $35 per person. Cocktails range from $9 to $14. Select menu items will be available on UberEats.
Where: Bullfrog Bagels, 317 7th St SE, Washington, DC 20003, USA
When: Sat, Jan 27th,2018 5:30pm – 11:00pm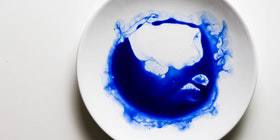 Watercolor Tableware Workshop
Who: Watercolor
What: Transform a basic white plate into a butt-kicking serving dish using simple watercolor techniques.We'll have plenty of dinnerware and multiple colors of porcelain paint for you to play around with.The $35 cost includes all the materials needed to make your plate and light refreshments.
Where: The Lemon Collective, 3015 Georgia Avenue Northwest, Washington D.C., DC 20001, United States
When: Sun, Jan 28th,2018 10am – 11am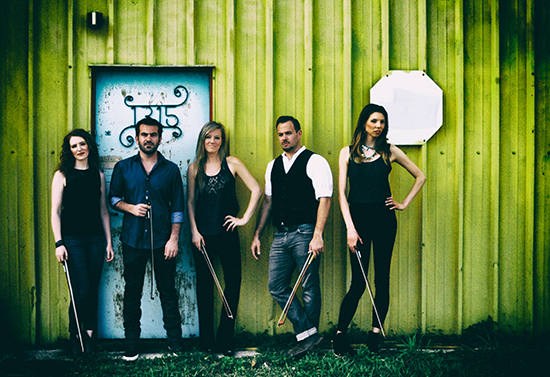 Sybarite5 Outliers
Who: Sybarite5
What: Sybarite5 is always on the lookout for new tunes and composers that speak with a unique and relevant voice. Outliers is a celebration of works written by the band's favorite composers mixed with music from the friends they've made while performing around the world. In Outliers, Sybarite5 performs the music of its friends Andy Ahiko, Shawn Conley, Jessica Meyer, Marc Mellits, Daniel Bernard Roumain, Eric Byers, Piotr Szewczyk, and Dan Visconti, along with the group's favorite works of Armenian folk music, Piazzolla, Elgar, and Radiohead. Celebrating Outliers and American Vanguard Art
Where: National Gallery of Art, 6th & Constitution Ave NW, Washington, DC 20565, USA
When: Sun, Jan 28th, 2018 3:30pm
A Piedmont Food & Wine Dinner
Who: RPM Italian
What: We are presenting a food and wine dinner dedicated to Piedmont, the region situated at the foot of the Alps in northwest Italy known for its sophisticated cuisine and luxurious wines. Throughout this five-course dinner, enjoy different wine varietals native to the region, such as  Dolcetto and Nebbiolo, which are set alongside modern interpretations of traditional Piedmontese cuisine. This event is $95 per person, plus tax (gratuity not included).
Where: 650 K St NW, Washington, DC 20001, USA
When: Mon, Jan 29th, 2018 7pm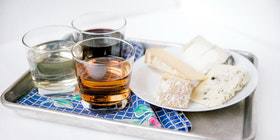 Dinner with Channing Daughters Winery at Sally's Middle Name
Who: Channing Daughters
What: DINNER: In celebration of the new cheese program at Sally's Middle Name, we invite you to join us for dinner. Each course will feature an artisanal cheese and a pour of Channing Daughters wine. THE MENU:Oyster on the Half Shell (Vervino Vermouth Granita) Salad of nasturtium, Ash Goat Cheese, tangerine lace and walnut oil (Syrah Rosato)Manchego Spatzle with braised red cabbage (Blaufankisch)
Chocolate Duck Pie with parsnip & blue cheese cream (Sculpture Garden) Casatica and Apple Grilled Cheese with Apple butter (Petillant Naturel)THE CHEESE PROGRAM:The Sally's cheese program features American made, artisanal cheeses. It goes beyond the traditional cheese plate, highlighting the unique qualities of some of the best cheese the country has to offer. ABOUT CHANNING DAUGHTERS WINERY: Channing Daughters grow vines and create wines from over two-dozen grape varieties on a beautiful, breeze-filled 28-acre plot of land in Bridgehampton, on the South Fork of Long Island's East End. Its location accounts for a hospitable growing environment for a wide and unique array of grapes. Channing Daughters allows its wine to naturally express the earth from which the vines are grown. It does so by applying traditional and artisanal methods to wine making. Are there ID or minimum age requirements to enter the event? The minimum age for this event is 21.What does the ticket price include? The cost of your ticket includes your meal, a wine pairing with each course and gratuity. Sales tax will be added to your total at checkout.Can you accomodate dietary restrictions? Yes, we are happy to accomodate your dietary restrictions. Please email melissa@sallysmiddlename.com when you purchase your ticket.How can I contact the organizer with any questions? Please email melissa@sallysmiddlename.com.What's the refund policy? Tickets are non-refundable.Do I have to bring my printed ticket to the event? You do not need to bring your ticket to the event.Is my registration fee or ticket transferrable? Yes, but we ask that you please give us as much advance notice as possible to accomodate any dietary restrictions they might have.
Where: Sally's Middle Name, H Street Northeast, Washington, DC, United States
When: Mon, Jan 29th,2018 7pm – 9pm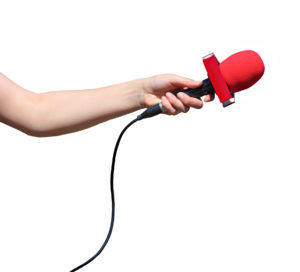 Work in Progress: Women in Media
Who: Hadas Gold, Alexandra Petri & Ashley Westerman
What:Curious about what it takes to work as a TV reporter, or who's behind-the-scenes of your favorite radio program?CNN reporter Hadas Gold, Washington Post columnist Alexandra Petri, and NPR Morning Edition producer Ashley Westerman will share the formative experiences they've had and key insights gained by working in media in D.C. in a panel discussion moderated by Heather Moran, Sixth & I's Executive Director.The panelists – who have all achieved success and recognition for their work in a short amount of time – will share how they got their start, the unique triumphs and challenges of working as a woman in media, and advice for those interested in pursuing a similar path. This conversation is designed for those getting their start in the industry, considering a career switch, or curious about the inner-workings of well-known media outlets.Gold covers European politics, media, and global business for CNN, focusing on the continent's changing relationship with the U.S. Prior to joining CNN, Gold spent more than five years at Politico as a media reporter.Petri writes opinion articles and the ComPost blog for The Washington Post, offering a lighter take on the news and opinions of the day. She is the author of A Field Guide to Awkward Silences. She joined The Post as an intern in 2010, after graduating from Harvard College.Westerman produces coverage of notable happenings for Morning Edition, including the European migrant crisis and the 2016 presidential campaign. She is a two-time reporting fellow with the International Center for Journalists.Prior to joining Sixth & I, Moran was the Executive Vice President of Global Programming for the National Geographic Channel. She has also worked at E! Entertainment, Discovery Channel, and TLC. She received The Hollywood Reporter's "Next Gen Top 35 under 35" award and currently sits on the Advisory Council of The George Washington University's School of Media & Public Affairs.Network in Progress: Following the panel, we'll have conversation starters to spark discussions to help you build your network with peers in your field or desired field, plus light refreshments and a cash bar.
Where: 600 I Street Northwest, Washington D.C., DC 20001, United States
When: Tues, Jan 30th,2018 7pm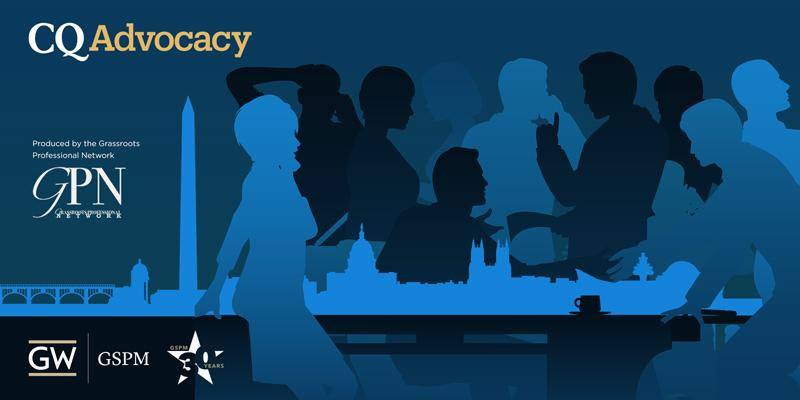 State of Advocacy Forum
Who: Rebecca Adams, Brian Bowden & Caitlin Demchuk
What: The Year of Advocacy: Are you ready?2018 is shaping up to be a year in advocacy like no other.All 435 seats in the U.S. House of Representatives and 33 of the 100 seats in the Senate will be contested. As will 39 state and territorial governor races, as well as numerous other state and local elections and four special elections.That means the pressure on incumbent and potential lawmakers to declare positions on multiple issues will be immense, and will inevitably lead to potentially months of advocacy work for organizations leading up to Tuesday, November 6.In preparation for that, CQ, GSPM, and GPN will host a special, double panel workshop exploring the year of advocacy ahead on January 31st.We'll feature experts in grassroots, advocacy and government relations discussing what to expect in this year of advocacy and what you need to be doing to get off to a flying start.***Complimentary Lunch will be provided courtesy of CQ Roll Call***Panel 1: Overall Advocacy 2018 Outlook 11am-Noon This discussion will feature panelists from a wide array of issues areas to discuss pertinent topics effecting grassroots organizing and advocacy communications.Moderator: TBA Brian Turmail, VP, Public Affairs & Strategic Initiatives at the Associated General Contractors of AmericaLunch Break Noon-12:30pmPanel 2: Advocacy Issue Area Focused: Healthcare 12:30pm-1:30pmAccording to exit polls in the Virginia governor election last November, 78 percent of those who chose Ralph Northam said they did so because he supported expanding Medicaid.That's just one indication, in a sea of plenty, showing the pivotal role of healthcare in the 2018 midterms.For legislators, whether incumbents or those looking to get elected, healthcare will be one of the biggest single issues on the table this year. What does that all mean for advocacy and policy folks who need to make sure their message is heard loud and clear on the campaign circuit? We've assembled an expert government relations panel from the healthcare space to share their insights and experience on what's set to be a roller coaster ride in healthcare advocacy this year.
Where: Cloyd Heck Marvin Center – 800 21st St NW – Continental Ballroom – Washington, DC 20052
When: Wed, Jan 31st,2018 11am – 2pm
Upcoming Events Not To Miss:
BrunchCon – BrunchCon is making its way to Washington, D.C.! The acclaimed food + drink festival all about brunch, now in its third year, is coming to our nation's capital in 2018.