Happenings
Jan 31st – Feb 7th 2018

Hello friends!! Join us every Wednesday for the events not to miss in the coming weeks.  While our google calendar is great, sometimes events can get lost in the sauce.  So here are some events we are excited for in the coming week!!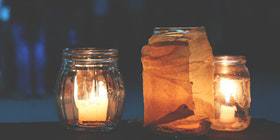 Magic 101
Who:  Magic 101
What: State our intention to the universe through a physical ritual that externalizes our thoughts and feelings and puts the energy out into the world that we seek to have around us. This is the essence of magic.Work with an experienced tarot, mindfulness and spellwork practitioner and learn everything you need to craft your own personalized, self-affirming magic ritual.This two hour class will cover the following topics:-What is magic anyway and how does it apply in everyday life?-How does this style of magic differ from religious practices like Santeria, Candoble, Voodoo, and Wicca?-Ethical ground rules – The core components of an effective magic ritual-Items and practices that can be incorporated into ritual (tarot, astrology, spiritual sound, aromatherapy, etc.)-Exercises to help you craft your own beautiful, personal ritual based on what you've learned-Guided meditation and relaxation exercises to get you in the right mental state for performing ritual-An opportunity to perform part or all of your new ritual in a supportive and energetically charged environment. A variety of raw materials will be provided for you to incorporate into your ritual. You are encouraged to bring: A nice journal or notebook which you would like to use specifically for holding the rituals and spells you have authored; Items that are heavily imbued with your energy for use in your ritual such as a photo of yourself, a sample of your perfume, etc.; if you have a particular topic in mind for your ritual, items that evoke that topic for you. Want to Book A Private Tarot Reading With Me After Class? I will be available to provide a private 60 minute reading to one client after class. We can use this time to explore your goals and desires for 2018, or to cover another topic of your choice. If you would like to reserve this time slot, you can do so by clicking here. Refund and Cancellation Policy Refunds are not available for this class, but if you cancel at least 24 hours in advance you will receive a credit for the price of your ticket good toward any future Woven Psyche class or event within the next 6 months. E-mail wovenpsyche@gmail.com to redeem. Cancellations within fewer than 24 hours of the event start time will not receive refunds or credits.
Where: Lemon Bowl DC – 3015 Georgia Avenue Northwest – Washington, DC 20001
When: Wed, Jan 24th,2018 7pm – 9pm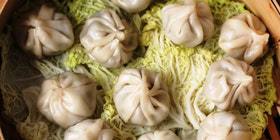 Toli Moli x Duende District Present: COOK + BOOK "Dumplings!"
Who: Toli Moli
What: Toli Moli x Duende District present: COOK + BOOK, a friendly gathering on the last Wednesday of each month to learn more about cooking with Asian ingredients at home.On January 31st, COOK + BOOK launches at Union Market with a dumpling-making class led by Pat Tanumihardja, a local food writer and Asian cookbook author. Dumplings are a universal comfort food, but many of us struggle to shape them from scratch. Pat will share her favorite dumpling-making recipes and tips for the perfect combinations for your taste.We will roll, pinch, and fill our own dumplings, and taste some of our best work. Thanks to a partnership with Harvey's Market and Toli Moli, you'll also get a "bodega box" filled with everything you need to make your own dumplings at home!Each month at COOK + BOOK, you'll have the opportunity to:•purchase a book written or recommended by the chef presenter•enjoy dynamic conversations moderated by local food entrepreneurs •take home a "bodega box" with key ingredients from class •meet new friends interested in Asian food, culture, and cuisine•learn a new recipe using Asian ingredients from Toli Moli's Burmese Bodega and other Union Market businesses
Where: Union Market – 1309 5th Street Northeast – Washington, DC 20002
When: Wed, Jan 31,2018 6pm – 8pm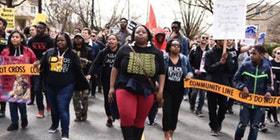 NEAR Act Ambassador Report Back and New Member Training (Wards 5, 6, 7, 8) 
Who: Near Act Ambassador
What: Since our first round of trainings in November, newly trained NEAR Act Ambassadors (like many of you) have been speaking out at ANC meetings, attending community forums, expanding the conversation about approaches to public safety, and making the NEAR Act a campaign issue for candidates across the District.Now, we want to bring everyone together again to share your successes — and challenges — and strategize together as the DC Council's legislative and budget seasons approach. We hope you can join us for one of two meetings later this month. We encourage you to attend the meeting assigned to your Ward, but all are welcome at either session. If you have attended a previous NEAR Act Ambassador training, please note that the "report back" discussion and strategy session will begin at 6:45p.m.If you're new to this work or missed the earlier trainings, it's not too late to join us! We will hold a 30-minute orientation from 6:15-6:45 p.m. before each meeting to get you caught up on the basics. You can find out more about the NEAR Act in this one-page summary, and learn more about the NEAR Act Ambassador program here. There are also a number of resources available at www.bit.ly/TheNEARact if you'd like to jump in before the meetings! Whether you've already attended a training or are just learning about the NEAR Act, we're excited to work with you toward real public safety and justice. Please email us with any questions, and please share these events with your networks! In Solidarity, The Stop Police Terror Project – DC Training Team
Where: Dorothy I. Height/Benning Neighborhood Library – 3935 Benning Road Northeast – Washington, DC 20019
When: Wed, Jan 31st, 2018 6:15pm – 8:30pm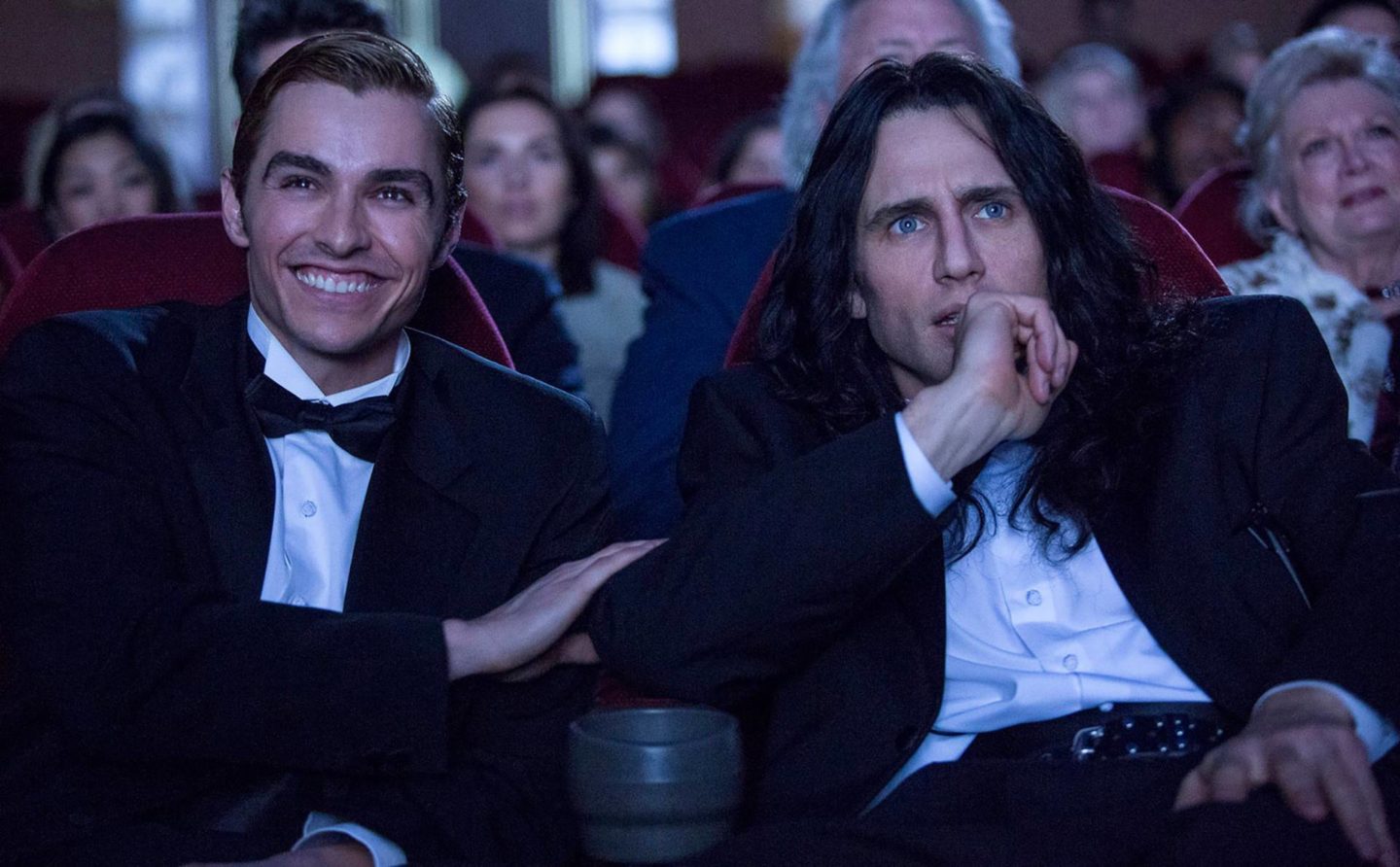 A Night Inside The Room + The Disaster Artist
Who: Greg Sestero!
What: This play can be played without any age restriction. It will work if the chemistry between all the characters makes sense. Human behavior and betrayal applies to all of us. It exists within ourselves. You love somebody. Do you? What is love?" So begins the first draft of Tommy Wiseau's script for what eventually became his landmark 2003 film THE ROOM. Prepare for an evening of unparalleled insight into an era-defining cult hit. In celebration of the recent release of James Franco's THE DISASTER ARTIST and THE ROOM's 15-year anniversary, co-star, line producer and former Wiseau roommate Greg Sestero returns to AFI Silver to present a very special program:- A reading from Sestero's best-selling memoir "The Disaster Artist," the source material for James Franco's acclaimed movie.- An exclusive behind-the-scenes documentary about the making of THE ROOM.- A live reading of selected scenes from the first edition of Wiseau's screenplay, featuring settings, dialogue and plot devices that never made it to the screen.
– A special sneak peek at Wiseau and Sestero's 2018 reunion feature film BEST F(R)IENDS. – A Q&A and book event (sale and signing) with Sestero.- A screening of THE DISASTER ARTIST. HE DISASTER ARTIST  With THE DISASTER ARTIST, James Franco transforms the tragicomic true story of aspiring filmmaker and infamous Hollywood outsider Tommy Wiseau — an artist whose passion was as sincere as his methods were questionable — into a celebration of friendship, artistic expression and dreams pursued against insurmountable odds. Based on Greg Sestero's best-selling tell-all about the making of Wiseau's cult-classic disasterpiece THE ROOM ("The Greatest Bad Movie Ever Made"), THE DISASTER ARTIST is a hilarious and welcome reminder that there is more than one way to become a legend — and no limit to what you can achieve when you have absolutely no idea what you're doing. Also starring Dave Franco, Seth Rogen, Alison Brie, Ari Graynor, Josh Hutcherson and Jacki Weaver. DIR/PROD James Franco; SCR Scott Neustadter, Michael H. Weber, from the book by Greg Sestero and Tom Bissell; PROD Evan Goldberg, Vince Jolivette, Seth Rogan, James Weaver. U.S., 2017, color, 103 mins. RATED R
Where: 8633 Colesville Rd, Silver Spring, MD 20910, USA
When: Thurs, Feb 1,2018 7:30pm – 10:30pm
Union Market Celebrates "National Chocolate Lovers Month" with Chocolate-themed Pop-ups from local, national and international chocolate makers
Who: Union Market
What: On Thursday, February 1 at 9am, a panel of local, national and international chocolate makers will come together at Union Market to talk about chocolate production and the development of the fair trade of cacao in Latin America. Renowned health policy expert and artisan chocolate bar producer Zeke Emanuel will lead the discussion entitled "Chocolate: Bean, Bar and Beyond" which will feature the following panelists:•Shawn Askinosie of Askinosie Chocolate•Sarah Hartman of Harper Macaw Chocolate
•Nate Morison of Vicuña Chocolate •Galo Pazmino of Pacari Chocolate•Maggie Sheedy of Cimarron Cocoa Estates.With a focus on Latin American cacao, Union Market's panel welcomes a diverse group of premier chocolate makers. In addition to fair trade, the conversation will highlight the impact of small-scale farmers, sustainability and social responsibility in chocolate production. Named one of Forbes Magazine's "25 Best Small Companies in America," Askinosie Chocolate understands the importance of building mutually supportive relationships with farmers to obtain the highest quality cocoa possible. "I am looking forward to a vibrant discussion of direct trade cocoa versus other trade models and their impact on small-holder farmers around the world," says CEO and founder Shawn Askinosie. Local favorite Harper Macaw launched in 2015 with the aim to pair the founders' love for chocolate with rainforest protection efforts in Brazil. "At Harper Macaw, we believe that cacao and chocolate can and should be forces for rainforest conservation," says co-founder and head chocolate maker Sarah Hartman. "For too long they've been the opposite. "Family-owned Pacari prides itself on using the best products from the earth, all natural and 100% Ecuadorian, practices that have earned the chocolate brand more than 180 International Chocolate Awards since 2012.Vicuña, based in Peterborough, N.H.. specializes in the production of single-origin chocolate bars. Their namesake bar is from the Vicuña alpaca, a symbol of rarity and quality in South American culture, which is where they source their raw, whole-bean cacao. In addition to being recognized by The Boston Globe and Bon Appétit, Vicuña has been named the "Best of NH" by New Hampshire Magazine and featured in Yankee magazine. Cimarron is a 100-acre sustainable cacao farm in the Ecuadorian Amazon that grows, produces and sells cacao beans. The brand also makes their own chocolate products, sold primarily in Ecuador and the U.S.Chocolate aficionados can attend the free and open to the public event by RSVP'ing here. And, following the panel, attendees can head over to the retail pop-ups —  featuring sweets from Harper Macaw, Vicuña, Pacari and Cimarron Cocoa Estates — to purchase gifts, treats and more. The chocolate retail pop-up experience at Union Market will be open February 1-4 with the following hours:•Thursday and Friday: 11am to 7pm•Saturday: 10am to 7pm•Sunday: 10am to 6pm
Where: Union Market, 1309 5th St NE, Washington, DC 20002, USA
When: Thurs, Feb 1st – Sunday Feb 4th,2o18 11am – 7pm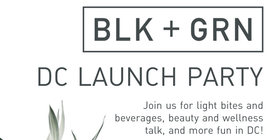 BLK + GRN DC Launch Party
Who: BLK + GRN
What: Join us as we launch the new platform BLK + GRN with light bites and beverages, beauty and wellness talk, and more fun with local Black artisans + entrepreneurs. BLK + GRN is the only premium purveyor of a variety of clean, natural, Blackowned products.
Where: WeWork White House 1440 G Street Northwest Washington DC 20005
When: Fri, Feb 2nd, 2018 6:30pm – 8:30pm
The QREW – February
Who: Qrew
What: Queerly Beloved, We are gathered here today to bring you the next installation of the QREW!
After a much needed break in January (tbh we're prob still recovering from NYE) we're back at Songbyrd Music House & Record Cafe in full swing to kick off 2018 right. We're joined again by our baes at This Free Life for swag, photo booths, and giveaways galore <3.Plus,the incredible DJ KB makes her first QREW appearance! We can't wait to bring the Baltimore vibe to DC for a jam-filled night.
More details to come – stay tuned babes. $5cover – FIRST 60 IN FREE! this is an inclusive event. Homo/bi/trans-phobia, racism, or bigotry of any kind is not tolerated.
Where: Songbyrd Music House & Record Cafe
When: Fri, Feb 2nd – Feb 3rd 2018 10pm – 2:30am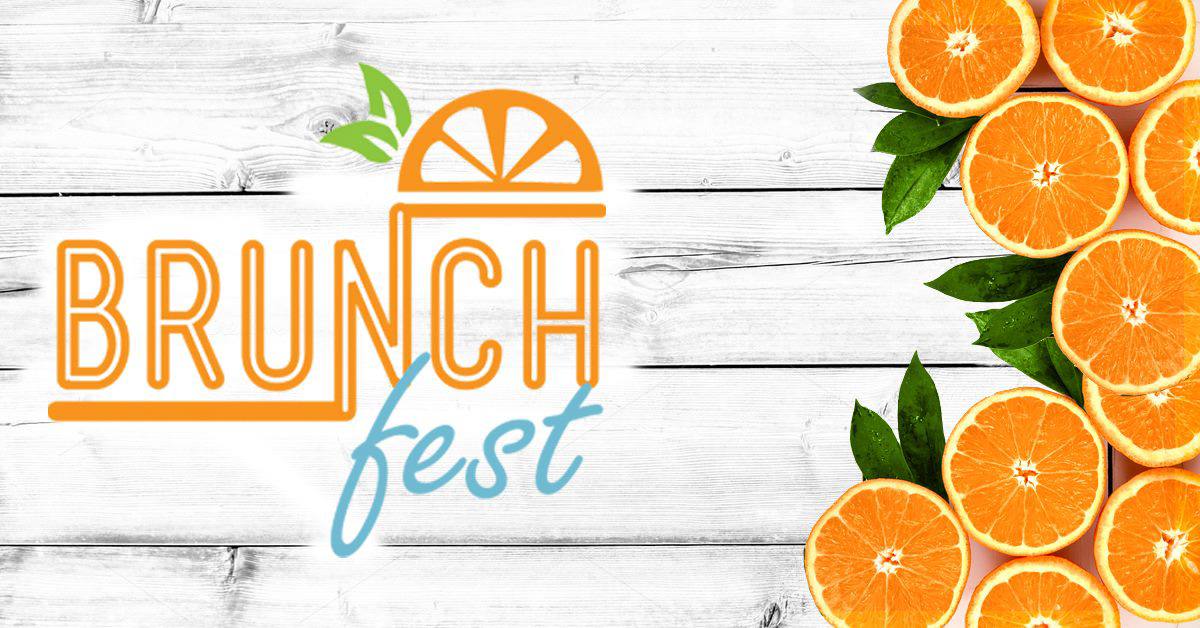 Brunch Fest – Washington, DC
Who: Brunch Fest
What: Join Us For an ALL-YOU-CARE-TO-TASTE Brunch Extravaganza. Admission is Limited To Only 700 Guests – SO GET YOUR TICKETS NOW. Guests receive a souvenir glass that will facilitate their ALL-YOU-CARE-TO-TASTE drinks. Enjoy brunch samples from 15+ of DC's hottest brunch spots Smell and taste the sausage and bacon griddles – fired up all day cooking non-stop. The Almost Famous Bloody Mary Bar will feature all of yourfavoritetoppings and fixin's – build your own masterpiece! The Boozy Coffee Bar – enjoy hot and iced coffee drinks! The Fresh Mimosa Bar will feature fresh squeezed juices and lovely sparkling bubbles for your pleasure. Pink Playhouse featuring Rose's from around the World. Great selection of 30+ beer, spirits and wine. Get your day cranking with the hot beats from DC's best DJ'sFun activities and games will keep you focused when you are not imbibing.
Where: Union Market, 5th Street Northeast, D.C., DC, United States
When: Sat, Feb 3rd, 2018 11am – 3pm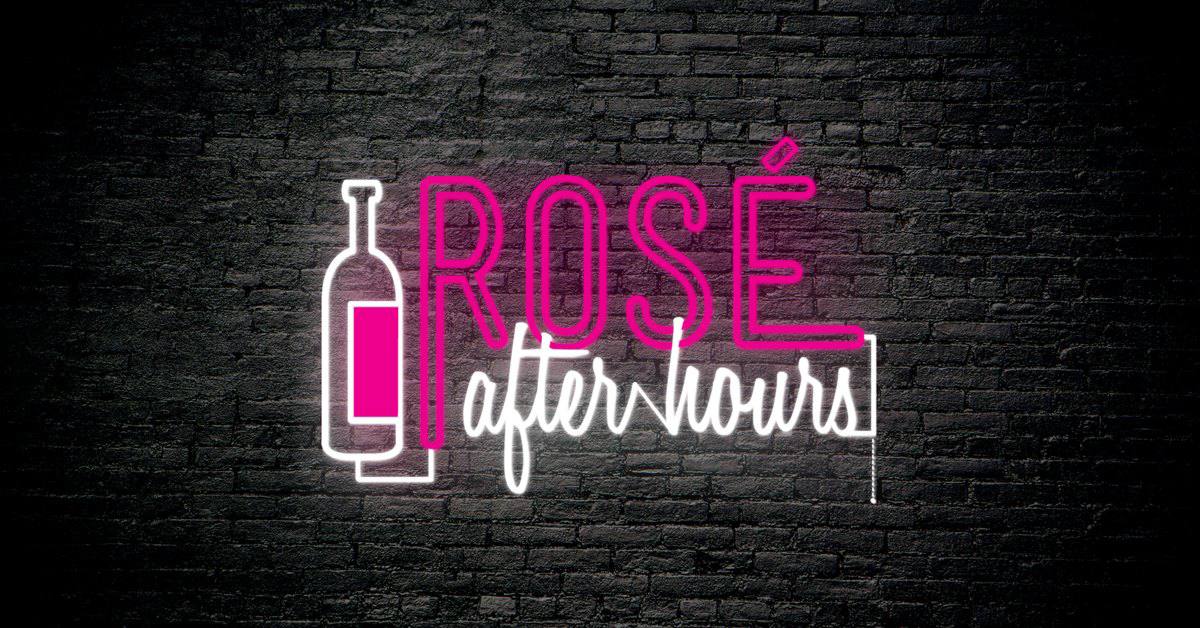 Rose After Hours – Washington, DC
Who: Rose
What: Wear your Pink Chic outfit and join us to DC's first festival exclusively dedicated to rosé wine. Rosé After Hours is a blend of the best rosé wines from all over the world served in merry territory full of food delights and music. Be inspired by the world wide range of wines. Over 60+ different rosés, champagnes, sparklings and sauternes from the best producers. Sample fantastic cheese at the Cheese Bar Capture the moment at the Photo Station Groove with DC's hottest DJ's Sip from your very own keepsake wine glass Shop the boutiques while you sip the wines Enjoy dessert on your way out
Tickets are ALL INCLUSIVE and are $59 Tickets are first come, first serve and very limited. Make it a FULL DAY of FUN and enjoy the Brunch Fest from 11am-3pm! www.drinkeatbrunch.com
Where: Union Market, 5th Street Northeast, D.C., DC, United States
When: Sat, Feb 3rd, 2018 4:30pm – 7:00pm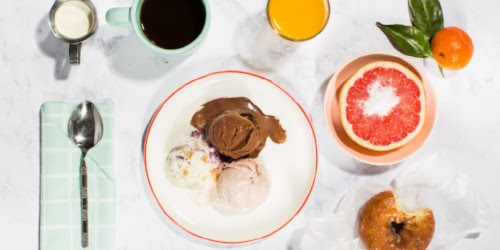 Come Eat Ice Cream for Breakfast with Jeni Britton Bauer & Raise Money for She Should Run
Who: Jeni Britton Bauer
What: Ice Cream for Breakfast Day
Enjoy Jeni's Coffee With Cream and Sugar, Brambleberry Crisp, and other ice cream flavors for breakfast and support a good cause. Jeni's Splendid Ice Creams Annual Fundraiser will support women candidates by partnering with She Should Run. The money will be used to help She Should Run carry out its mission to get 250,000 women to run for elected office by 2030.
Where: Jeni's Splendid Ice Creams, 14th Street Northwest, Washington, DC, United States
When: Sat, Feb 3rd,2018 9:00am -12noon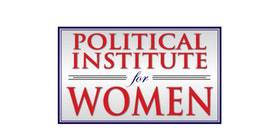 Campaign Strategy 101 – 2/5/17
Who: Political Institute for Women
What: Campaign Strategy 101 covers creating and implementing campaign strategies at the local, state and federal levels. Topics covered include campaign platforms, campaign messages, candidate analysis, opponent analysis, base building, fundraising, campaign finance regulations, campaign field work, campaign budgets and campaign staff. (Course for candidates, political consultants, and issue advocates) All registration fees are non-refundable unless the organizer cancels the webinar.
Where: Political Institute for Women – 655 15th Street Northwest – Washington, DC 20005
When: Mon, Feb 5th, 2018 10:00am – 11:30am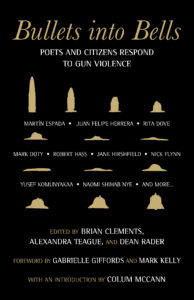 Bullets into Bells: Poets & Citizens Respond to Gun Violence
Who: Gabrielle Giffords, Colum McCann & Others
What:Bullets into Bells is a powerful call to end gun violence in America. With a foreward by Gabrielle Giffords and an introduction from Colum McCann, the anthology is comprised of poems by celebrated poets including Billy Collins, Patricia Smith, Natalie Diaz, Ocean Vuong, Mark Doty, Rita Dove, Yusef Komunyakaa and others.Each poem is followed by a response from a gun violence prevention activist, political figure, survivor, or concerned individual, including Nobel Peace Prize laureate Jody Williams; survivors of the Columbine, Sandy Hook, Charleston Emmanuel AME, and Virginia Tech shootings; Samaria Rice, mother of Tamir; and others.
Where: 600 I Street NW, Washington, DC, 20001, United States
When: Mon, Feb 5th,2018 7pm – 10pm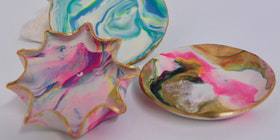 Marbled Vessels Workshop
Who: Marbled Vessels
What: Learn how to create unique marbled vessels at home using oven-bake clay. In this workshop, we'll discuss the different materials and where to find them, then I'll walk you through the process of making your own pieces.You will learn how to marble clay, mold the vessels, and add final touches with paint. Each person will leave with two creative pieces to keep or to gift!The first piece will be a small bowl (perfect for jewelry, treasures, or other small knick-knacks).The second piece will be an incense holder or smaller vessel (open-ended!).No prior clay experience or skills are necessary for this class, only the enthusiasm to get creative!
Where: The Lemon Collective – 3015 Georgia Ave NW – Washington, DC 20001
When: Tues, Feb 6th, 2018 7pm – 9pm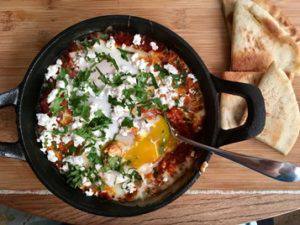 Shakshuka Shack Pop Up Dinner
Who: Shakshuka Shack
What: Get a tasty sneak peak of Shakshuka Shack, a new DC restaurant featuring Middle Eastern comfort food slated to open in 2018. Enjoy a delicious three-course shakshuka extravaganza by celebrated chef Rebecca Hassell. Traditional shakshuka, eggs baked in tomato sauce in a cast-iron skillet, will be reimagined for this meal.The menu features:1st Course:Mezze – marinated olives, flame-roasted baba ghanouj, and homemade hummus 2nd Course:Three varieties of Shakshuka Classic: quail eggs, parsley, za'atar Libyan: dates, lentils, toasted almonds, zhoug Yemeni: potatoes, roasted chicken, zucchini, harissa 3rd Course: Freshly made rosewater-pistachio baklava and orange-walnut baklava (both vegan/dairy-free)BYOB. Potential pairings might be a hoppy beer, a cool pinot grigio, or a big cabernet sauvignon, but bring whatever makes you happy. All food served will be kosher.
Where: Sixth & I Historic Synagogue, 600 I St NW, Washington, DC 20001, USA
When: Wed, Feb 7th,2018 7pm – 10pm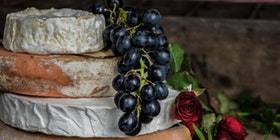 Cheese of the Month Party!
Who: Cheese of the Month
What: Join us for our regularly scheduled Cheese of the Month Club, a monthly evening of decadence celebrating and savoring cheese! This month we will taste a Camembert style cheese, a soft cow's milk cheese, which often produces comparisons to its more well known cousin Brie. As always, we'll unveil a bonus cheese selected by our cheesemonger to tantalize your taste buds. You'll learn the secrets of how to use each cheese in recipes and take home recipe cards so you can recreate the experience at home. Take advantage of a 10% discount that night on any in-store cheese and wine purchases.Ticket Includes:
• Welcome Prosecco
• Guided Tasting of two cheeses with food pairings
• Tasting Notes
• Wine or Beer Tasting paired with the cheese
• 10% off any cheese and wine purchases in store
Our Cheese of the Month Club meets at 7:30pm unless otherwise listed and guests are encouraged to arrive a few minutes ahead of time to allow for check-in. All guests planning to consume alcohol must have valid government-issued identification. Menus are subject to slight change due to market availability. A vegetarian option for any food paired with the tastings may be substituted upon sufficient notice. Not a Cheese of the Month Member yet? It's never too late! Members enjoy the following:
•Free admission to our Cheese of the Month party, plus one discounted ticket for a friend.
•½ pound of our featured cheese to take home (if you can't make the party, we'll hold it for you!)
•A provided tasting booklet to track and build your cheese knowledge over time.
•Time spent in the company of fellow cheese heads!
•Sign up tonight, and your $25 ticket will go towards the cost of membership.
Where: Via Umbria – 1525 Wisconsin Avenue Northwest – Washington, DC 20007
When: Wed, Feb 7th,2018 7:30pm – 9:00pm
Upcoming Events Not To Miss:
BrunchCon (April 22, 2018) – BrunchCon is making its way to Washington, D.C.! The acclaimed food + drink festival all about brunch, now in its third year, is coming to our nation's capital in 2018.