Happenings
Oct 25th – Nov 1st 2017
Hello friends!! Join us every Wednesday for the events not to miss in the coming weeks.  While our google calendar is great, sometimes events can get lost in the sauce.  So here are some events we are excited for in the coming week!!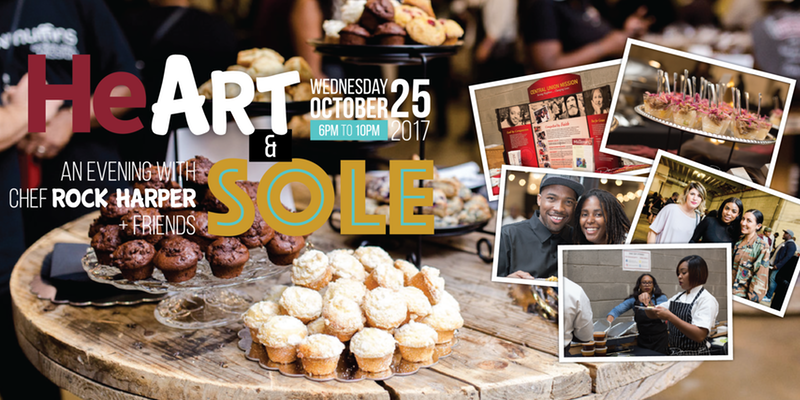 HeArt & Sole: A Unique Food Tasting Experience
Who: HeArt & Sole
What: HeArt & Sole is a food event where chefs from all over the country donate their time to provide a unique food tasting experience. Chefs also make dishes inspired by their favorite shoe. What should I wear? Wear your favorite sole – sneakerhead, flats, heels, and boots are all welcome. How does this event benefit Central Union Mission? This event is used to help raise funds to provide one million meals and care to homeless neighbors in need.
Where: Dock 5 at Union Market – 1309 5th Street Northeast – Washington, DC 20002
When: Wed, Oct 25th, 2017 , 7:00pm – 11:00pm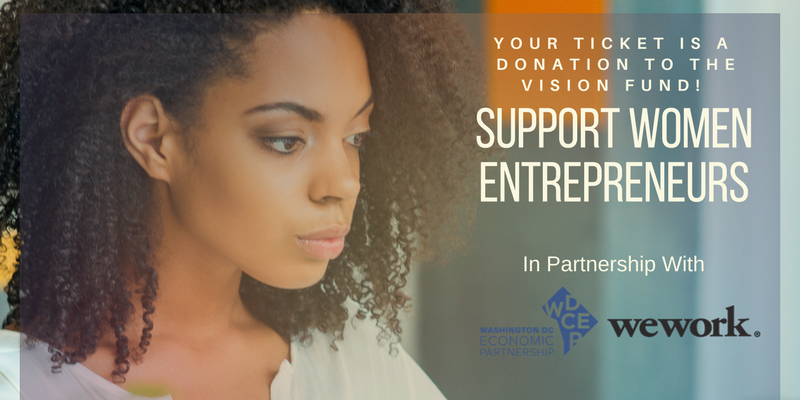 Boss Up! The Black Girl Vision Pitch Competition
Who:Black Girl Vision
What:Boss Up! The Black Girl Vision Pitch Competition Crowdfunding meets Pitch Competition – THE COST OF YOUR TICKET WILL SUPPORT WOMEN ENTREPRENUERS -"Boss Up!" is Black Girl Vision's signature event. Black Girl Vision is a national network for professional and entrepreneurial women. We are an access point (onramp) for women of color into the entrepreneurial ecosystem. Our mission is to expose women of color to economic independence via empowerment and entrepreneurship by developing initiatives in micro-finance, business development and community building. Boss Up! is crowdfunding meets pitch competition. The funds raised from the tickets will help women of color launch and/or scale their businesses. How does this work? •Donate •Attend the event. •Listen to dynamic women pitch their businesses. •Vote on the pitch you favor. •Two women receive seed funding and/or resources for their business! The first place winner will receive over $1000 in cash and prizes including the vision fund, 12 free t-shirts for her business, and paid lunch with an investor. Want to pitch? Visit www.blackgirlvision.com click "APPLY TO PITCH." EVERYONE CAN ATTEND, WOMEN OF COLOR WILL WIN! Not available to attend? YOU CAN STILL DONATE! The proceeds build the vision fund for participants to win. Even if you're unavailable to attend you can support women entrepreneurs by purchasing a ticket. This event is open to the public. Everyone is welcome to support women of color entrepreneurs.Got questions? We have answers! Email us at info@blackgirlvision.com
Where: WeWork – 80 M Street Southeast – Washington, DC 20003
When: Thursday Oct 26, 2017, 6:00 pm to 8:00 pm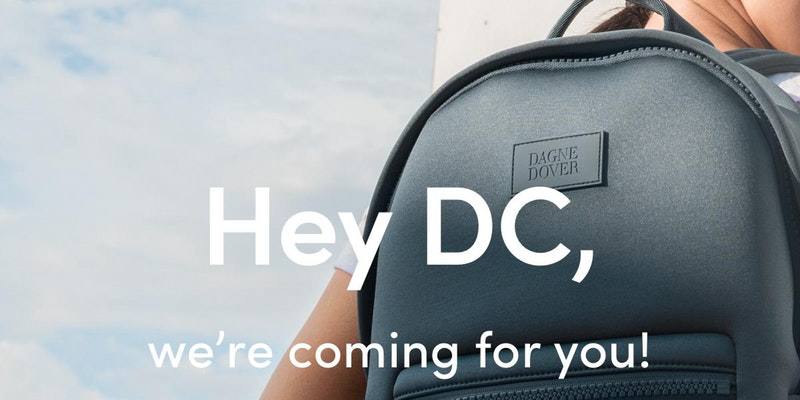 Bouqs, Cheese and Wine
Who: Holley of Sill Life
What: Join us for an evening of cheese, wine and flower bouquet basics at Bureau Studio, where Holley from the Sill Life will show us how to unleash our inner florists. You'll get to take home your own bouquet (who says you can't give yourself flowers?), and we'll have food, drinks and good company for all. As always, we'll have Dagne Dover product on display for you to check out, too! Please note that only the first 25 to arrive will be able to sit in on the class, so we recommend you be prompt unless you're just coming to check out the bags!
Where: Bureau Studio – 1800 Wyoming Avenue Northwest – Washington, DC 20009
When: Thursday, Oct 26,2017, 6:00 pm to 9:00pm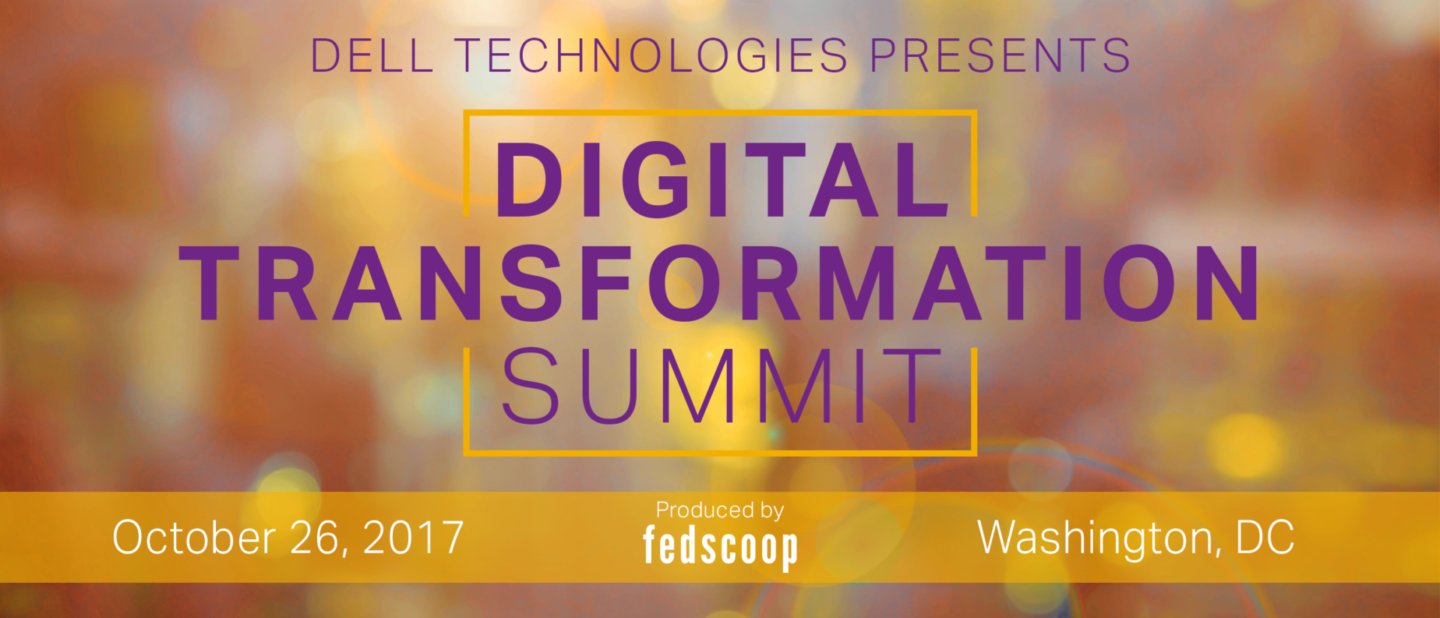 Digital Transformation Summit
Who: Digital Transformation
What:Digital transformation offers federal agencies the opportunity to fundamentally change the way they interact with and serve constituents. The challenge is that most agencies were not born in the digital age, and legacy systems are constraining growth. By modernizing infrastructure, automating delivery and consumption of IT services, and transforming people and processes, agencies can make the shift successfully. Join top thought leaders and innovators from the federal technology community at the Digital Transformation Summit as they discuss how agencies can take quick decisive action now to achieve digital transformation tomorrow.
Where: The Ritz-Carlton, West End – 1150 22nd Street, NW – Washington, DC 20037
When: Thursday, Oct 26,2017, 7:30am to 2:00pm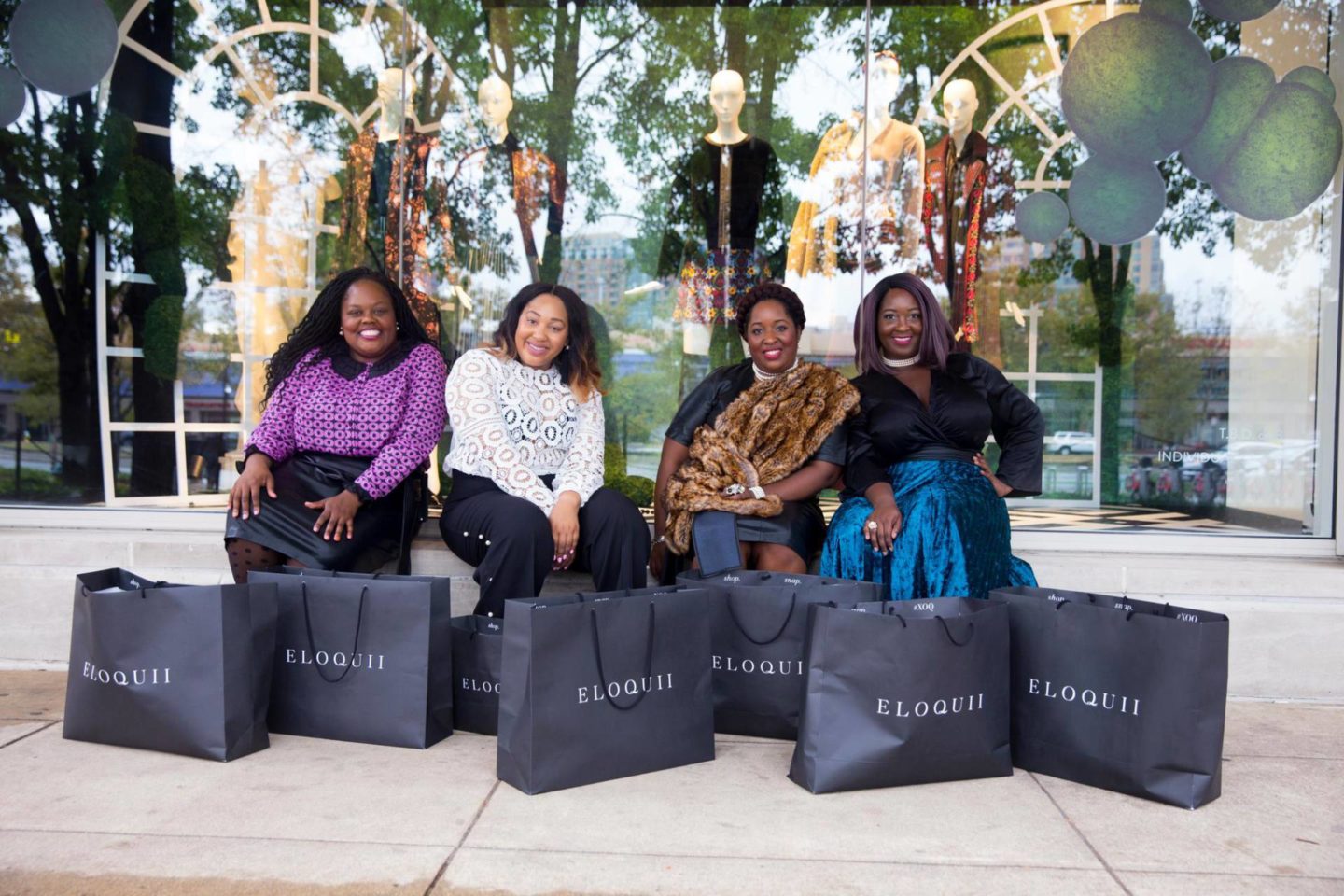 Prosecco and Pearls with the District Queens!
Who:Prosecco and Pearls
What: Please join us at our Pentagon City store for an evening of Prosecco and Pearls with the ladies of The District Queens! Come enjoy henna art, a custom lipstick station, sips, and sweets as the District Queens share their favorite pieces from our newest collection. —— Please RSVP at events@eloquii.com
Where: ELOQUII – Fashion Centre Pentagon City, 1100 S Hayes St, Level 2, Arlington, VA
When: Thursday, Oct 26,2017, 6:00pm to 9:00pm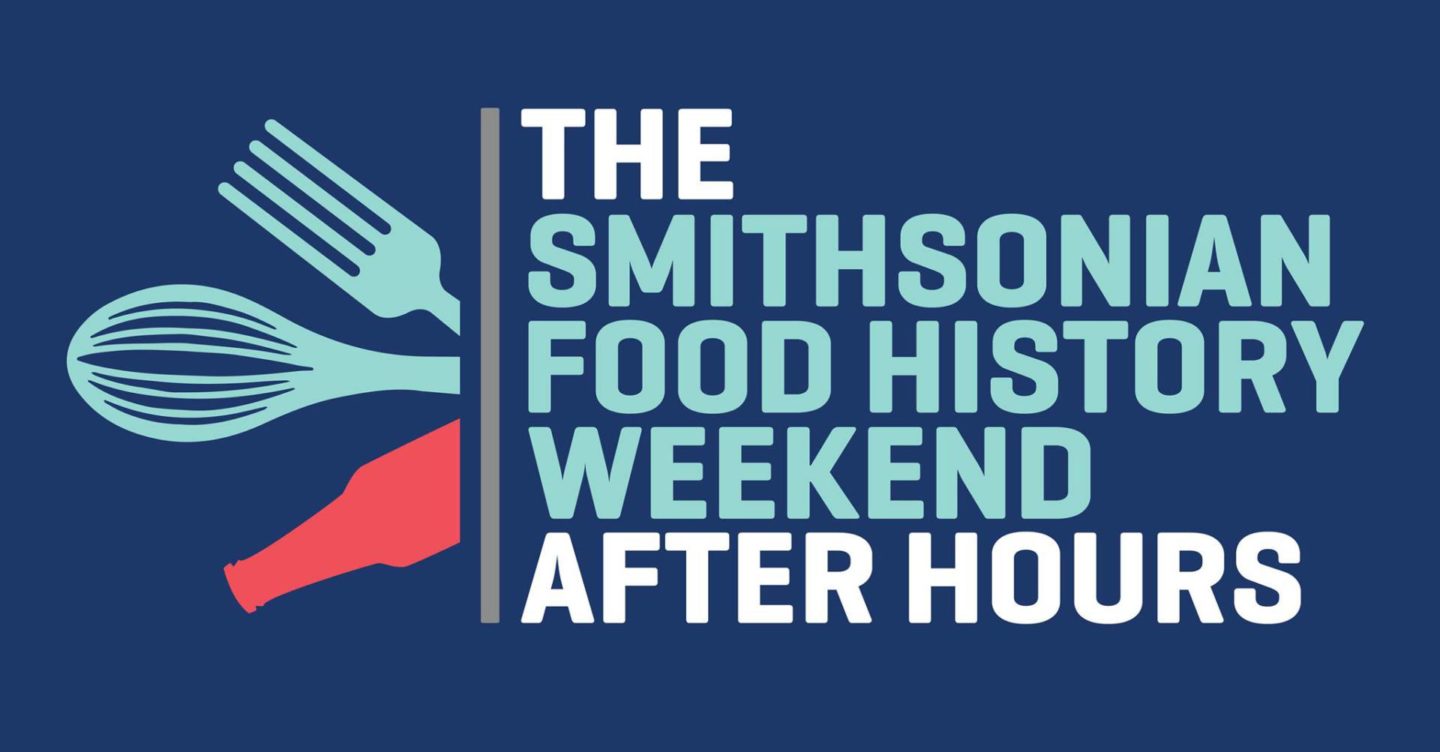 Smithsonian Food History Weekend Roundtables
Who: Smithsonian
What: Serving up a flight of beer history with a little help from our friends. Toast to the end of the third annual Smithsonian Food History Weekend with us at this evening exploration of the history of American brewing. Through tastings and four stories about people, migration, and beer-making, explore how brewing techniques and ingredients have moved around the country and inspired today's resurgence in brewing culture.  The experts (and their world-class breweries) who will join us to serve up brewing history and tastings include: • Celeste Beatty, founder of Harlem Brewing Company, New York, NY • Uli Bennewitz, founder of Weeping Radish, Manteo, NC • An Bui, founder of The Answer Brewpub, Richmond, VA • Oscar Wong, founder of Highland Brewing Company, Asheville, NC.  Tickets are $40 and include: a complimentary Smithsonian Food History tasting glass, beer tastings at all four brewery stations, a hearty plate of appetizers by the museum's chef, and more activities to be announced soon. Please note: This event is for guests 21+; valid I.D. will be required to enter.
Where: Smithsonian National Museum of American History, 1300 Constitution Ave NW, Washington, DC 20560, USA
When: Fri Oct 27,2017, 6:30pm t0 9:00pm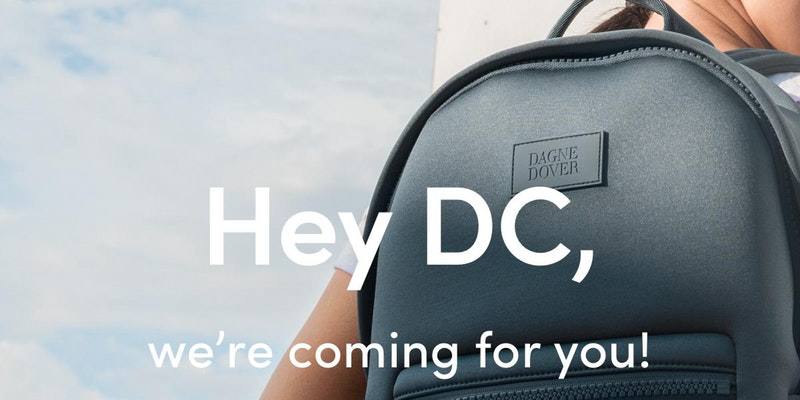 Craft Cocktail Tour + Tasting
Who: Republic Restoratives and Dagne Dover
What:We've teamed up with DC's most badass women-owned distillery, Republic Restoratives, to run a special tour + tasting! You'll get to see how they distill their vodkas, bourbons and rye whiskeys (and obvi tasting will be included!). The tour will be followed by nibbles and hangs with the Dagne team, and of course, sweet giveaways and Dagne Dover product displays are a given. Class is limited to the first 25 who arrive, but food, drink and bags will be available for all throughout the evening!
Where:Republic Restoratives Distillery and Craft Cocktail Bar – 1369 New York Avenue Northeast – Washington, DC 20002
When:Fri, Oct 27,2017, 6:00pm to 10:00pm.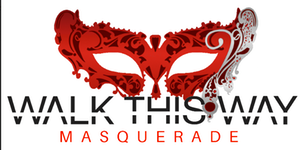 Walk This Way
Who: Becky's Fund
What:  Walk this way with us and join Host Tamron Hall, Board Chair Mark Ellington, and dozens of professional athletes as they work the runway to end domestic violence. Please check out our Walk This Way teaser here!  ~ Black Tie Dress and Mask is encouraged. Event Program: 6-7 pm VIP Reception and Silent Auction opens.  8 pm Show starts.  9:30 pm Silent Auction ends.  10 pm Event ends.  10:30 pm Afterparty at Pinea.
Where: Andrew W Mellon Auditorium – 1301 Constitution Avenue Northwest – Washington, DC 20240
When: Fri, Oct 27,2017, 6:00pm to 10:00pm
African Arts Gala
Who: Smithsonian
What:The Smithsonian National Museum of African Art presents its annual awards dinner honoring three individuals who have changed the way our global community experiences African art.
Where: The Smithsonian Arts & Industries Building, The National Mall 900 Jefferson Drive SW Washington, DC 20560
When: Fri, Oct 27,2017, 6:30pm to 8:30pm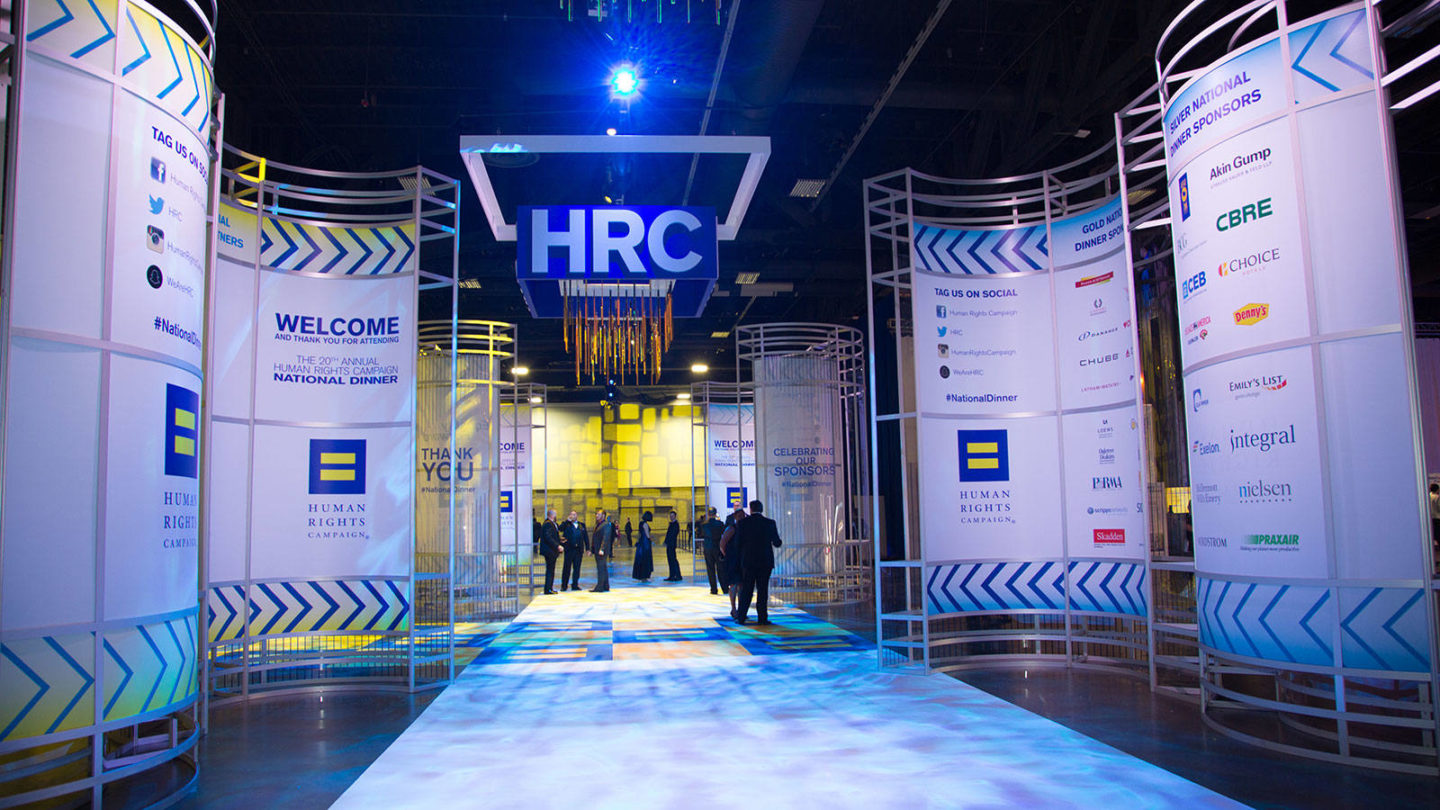 Human Rights Campaign National Dinner
Who: Human Rights Campaign
What:The 21st Annual Human Rights Campaign Dinner brings together supporters of the HRC to celebrate and inspire guests through live performances, political figures and other speakers. The dinner is a celebration of the campaign and an effort to support human equality.
Where:Walter E. Washington Convention Center, 801 Mt Vernon Pl NW, Washington, DC 20001, USA
When: Sat, Oct 28,2017, 5pm.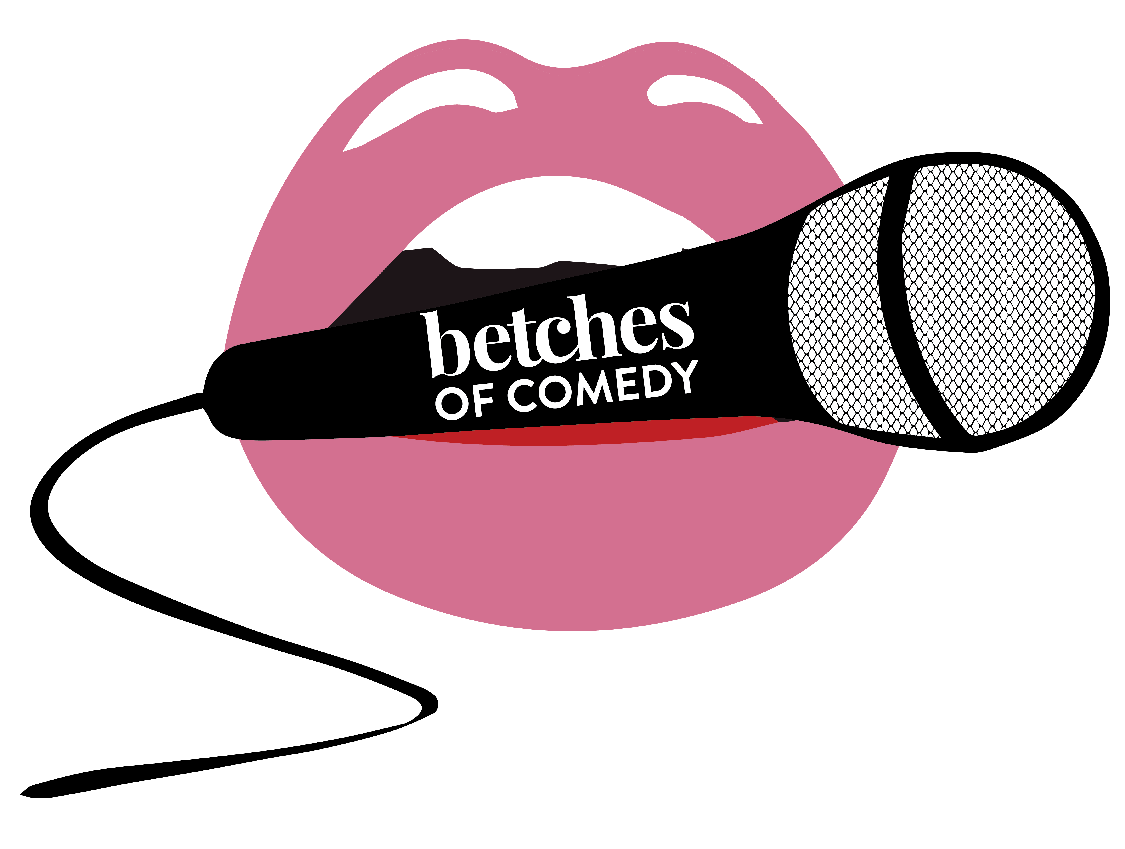 Betches Who Brunch Comedy Tour Live at Arlington Drafthouse (Special Event)
Who: Betches
What: BETCHES is excited to bring back a special Halloween edition of the BETCHES OF COMEDY BRUNCH. The signature snarky and honest BETCHES humor you live for will be brought to 7 cities across America, with a side of mimosas and a sh*t ton of laughs. All brunches will take place Saturday October 28th and also, we expect to see you in your costumes (there will be prizes for the best, duh).
Where: Arlington Cinema and Drafthouse, 2903 Columbia Pike, Arlington, VA 22204, USA
When: Sat, Oct 28,2017, 11:15am to 2:15pm

We Run, They Read 5K
Who: JWI National Library
What: For kids whose lives have been upended by violence, JWI's National Library Initiative creates new children's libraries in domestic violence shelters nationwide to provide a safe place to relax, escape into a book, and keep up with homework. Our Young Women's Leadership Network is organizing a 5K to raise funds for a JWI library at a shelter in Washington, D.C. The fun run will be Sunday, October 29th starting at 10:30 a.m. at Georgetown Waterfront Park. REGISTER TO RUN! Registration is $36, plus we ask that you bring one new children's book to the event. We also encourage each runner to create a personal fundraising page and raise at least $150 to help us reach our $5,000 goal!
Where: 3303 Water Street Northwest, Washington, DC, 20007
When: Sun, Oct 29,2017, 10:30am to 1:00pm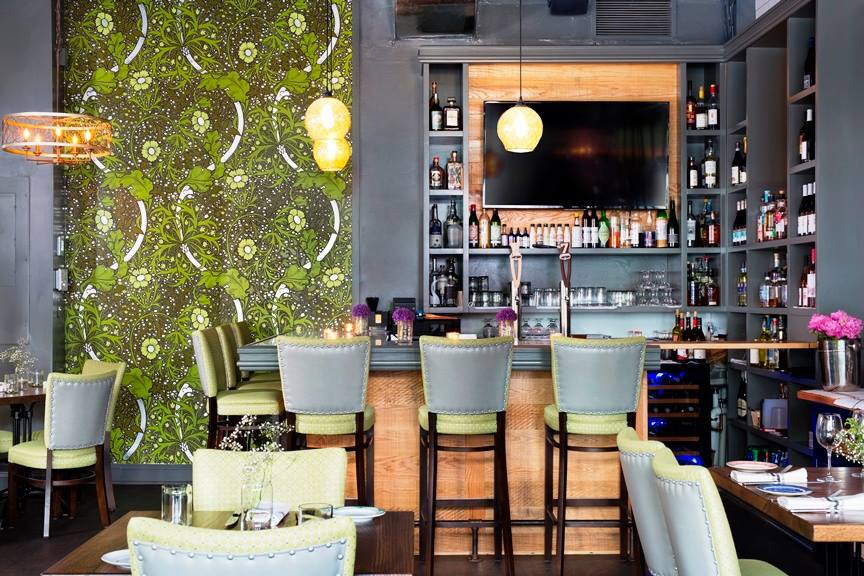 DC Champagne Week 2017 Official Launch Party
Who: Dc Champagne Week
What: DC Champagne Week returns for it's second year October 29-November 4. Kick off the week with us on Sunday, October 29 in The Magnolia Room at Macon. There will be a featured champagne menu accompanied by small bites starting at 6pm. Macon Bistro & Larder will also be featuring a special fried chicken and champagne menu all week long! We look forward to celebrating the launch of a bubbly filled week! www.dcchampagneweek.com No ticket purchase required.
Where:Macon Bistro & Larder, Connecticut Avenue Northwest, Washington, DC, United States
When: Sun, Oct 29,2017, 6:00pm to 10:00pm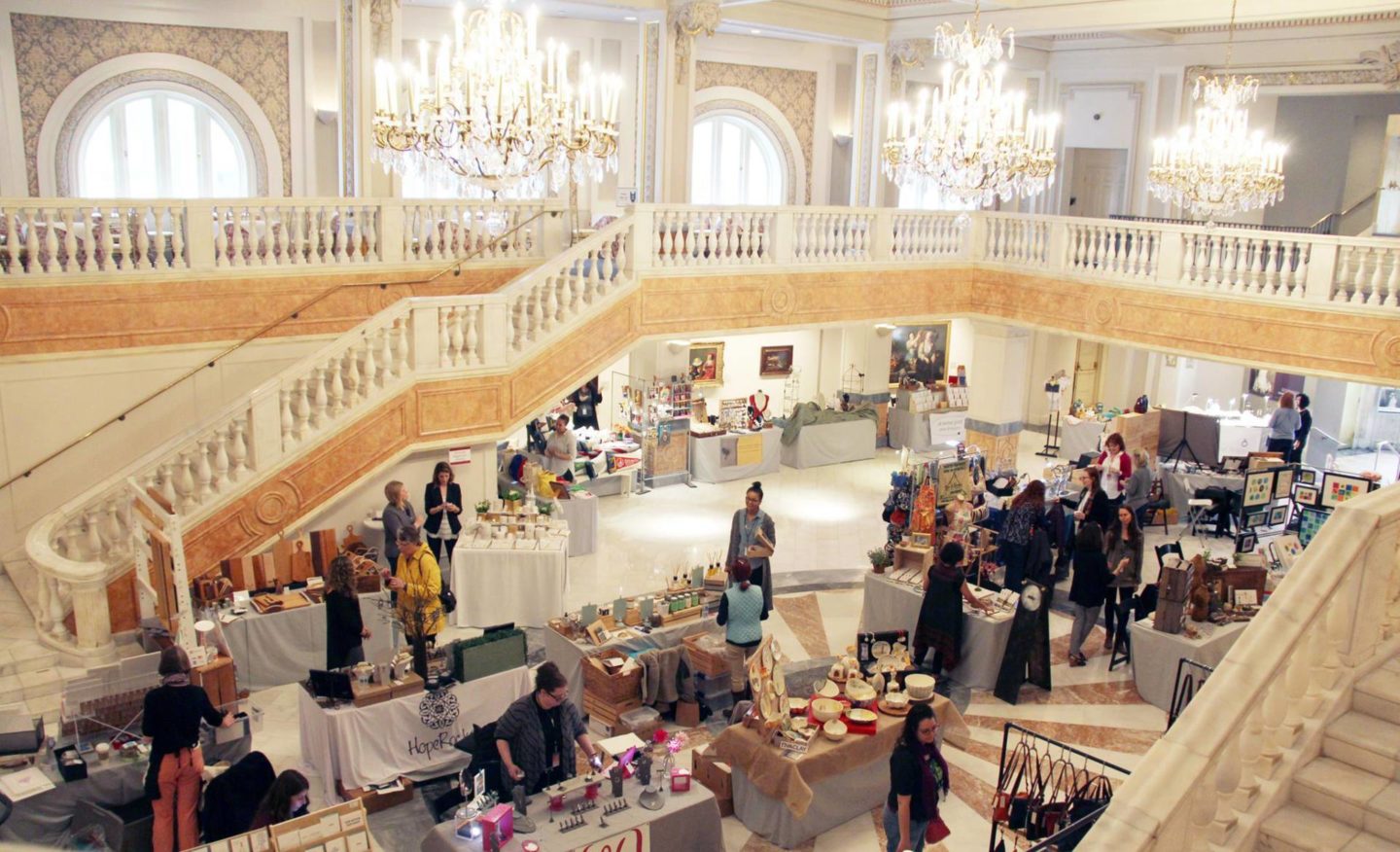 2017 Makers Mart Arts & Craft Fair
Who: Makers Mart Arts & Craft
What: The Makers Mart Arts & Craft Fair features a pop-up artisan market, promoting local women artists and designers who create handcrafted art and merchandise. A wide variety of products, including jewelry, fine art, home accents, and personal accessories will be available. Tickets will be sold at the door. General admission is $10, $8 for seniors and students, and members are free. Children under 18 are free. Tickets to the craft fair include admission to the museum's collection and the special exhibition Magnetic Fields: Expanding American Abstraction, 1960s to Today. FEATURED ARTISTS & ARTISANS: Amanda Hagerman, Anya Pinchuk, Arttepuy, Bicycle Trash, Birds at Noon, Black Pepper Paperie Co., 'Chups, Cindy Liebel Jewelry, Emma Marty Jewelry, Grey Moggie Press, Handmade Habitat, Hollow Work, Kicheko Goods, Kuzeh Pottery, La Loupe Design, Living Threads Company, Marcella Kriebel, MiW ethical jewelry+objects, Nora Fisher Designs, Off on a Tangent, Oh Bessie!, Printed Wild, Second Daughter, Sharlaine Anapu, Siwar Box, Stitch and Rivet, Sweet Nothing, The Neighborgoods, The Outrage, Whim & Vigor.
Where: National Museum of Women in Art 1250 New York Ave NW, Washington DC
When: Sunday, October 29, 12 p.m.–5 p.m. and Monday, October 30, 10 a.m.–7 p.m.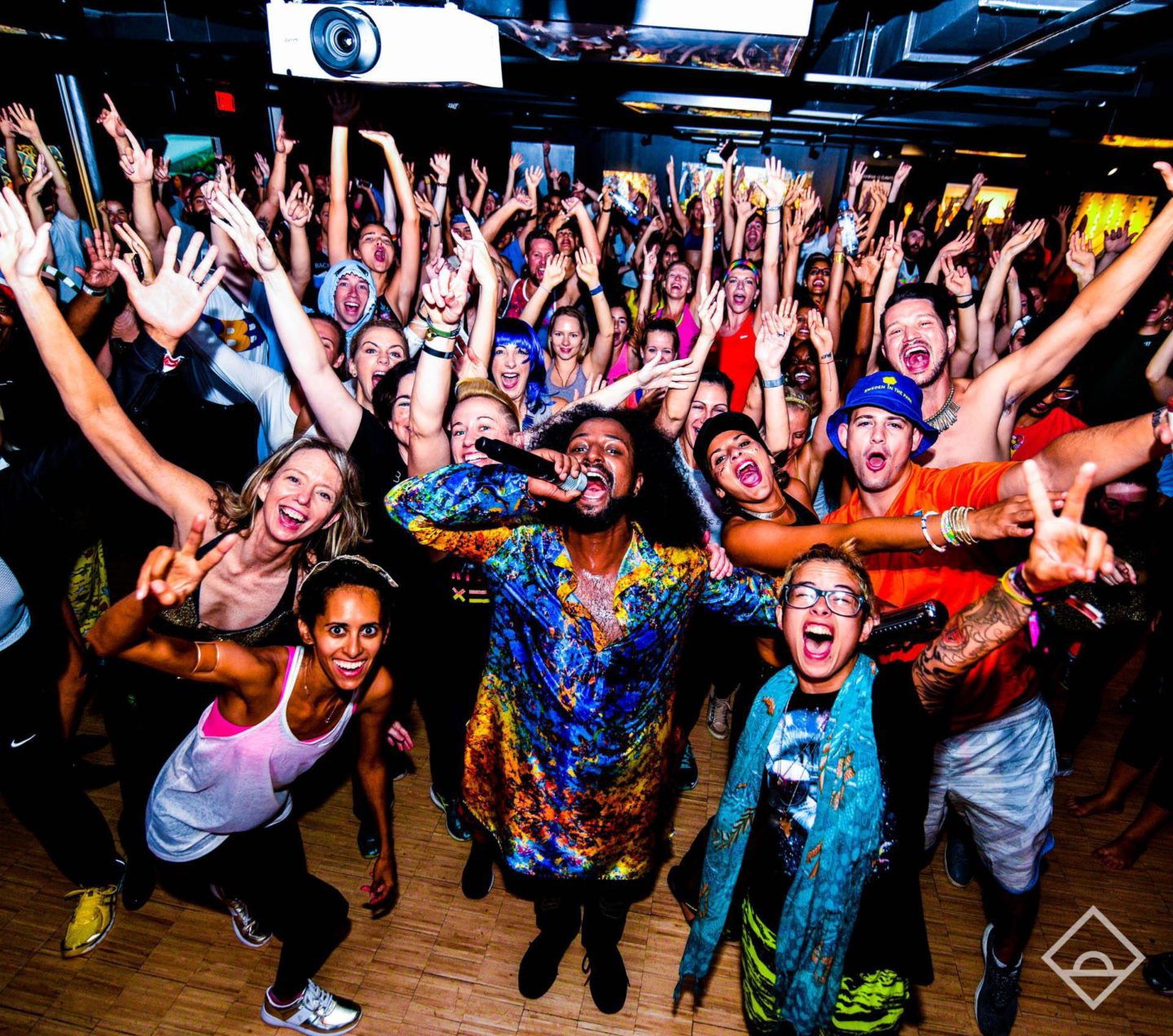 👻 BAD & BOOjee 👻
Who: Daybreaker DC
What: We're waking up with a Daybreaker this Halloween.🎃 #mandatorypumkinemoji. Tuesday October 31st, the sun will rise in an extra mischievous way as Halloween puts its spell onto our city✨ (ooOOoo). Get ready for a morning of festive moments and fresh beats. Also, for all Daybreaker events across the U.S. this month, you'll be given the option to donate $5 (or more) towards hurricane relief for Puerto Rico.💖 Let's support our fellow humans who need us right now! So dress like anything that bumps in the night or as your fave hip hop trio (get it? The whole Bad and BOOjee thing?) — and we'll see you on the dance floor. 👻
Where: Flash | 645 Florida Ave NW, Washington, DC 20001
When: October 31, 2017 | Yoga 6 – 7am // Dance Party 7 – 9am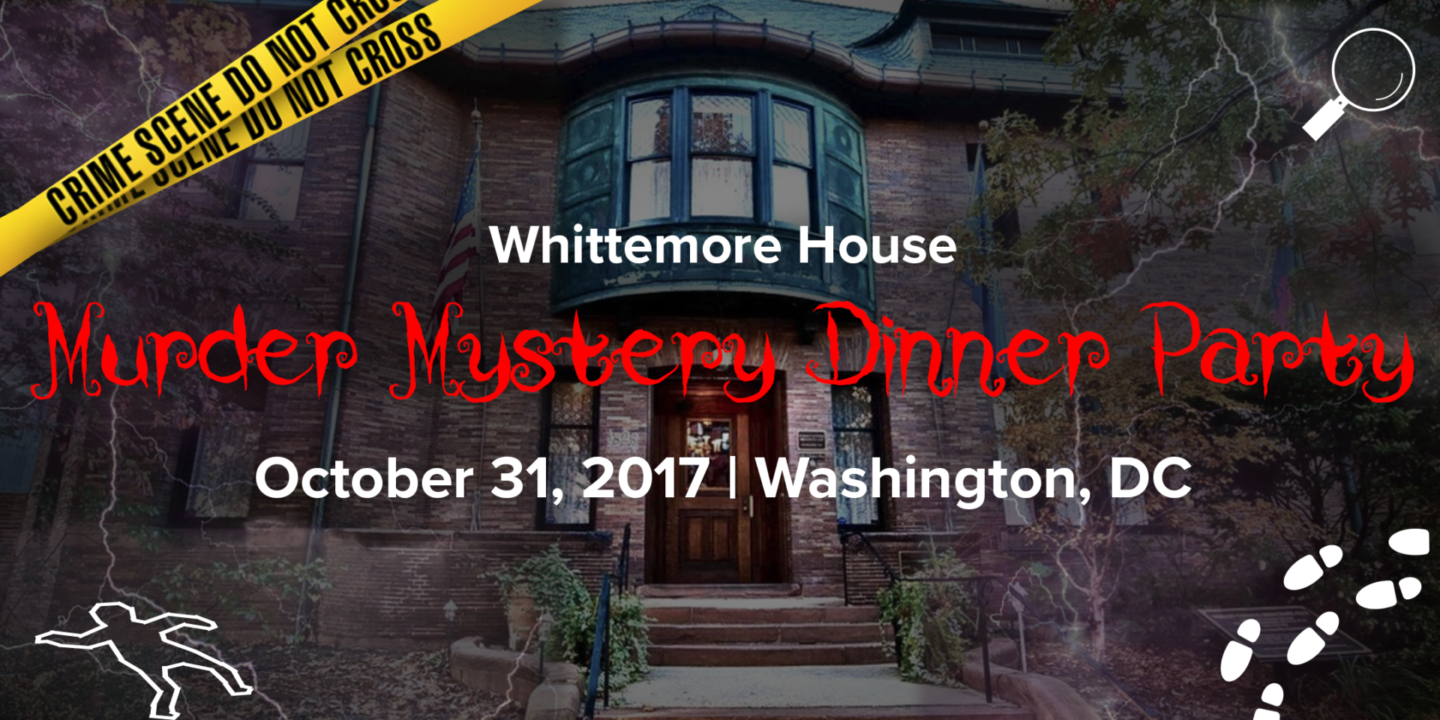 The Whittemore House's Murder Mystery Dinner Party
Who: The Whittemore House
What: DC's haunted history comes alive for one night only at this spooky dinner party. You've watched the TV shows, you've listened to the podcasts, and now it's time to put your murder mystery skills to the test. Reception, dinner, beer/wine open bar, murder mystery entertainment included.
Where: 1526 New Hampshire Ave
When: October 31, 2017, 6:30 – 9:30 p.m.
2017 Women Who Mean Business
Who: Women Who Mean Business
What: Our annual event recognizing the region's most influential women. Honorees represent women from every industry and profession, women who have made a difference in their communities, blazed a trail for the rest of us and are leaving a mark on Washington.
Where: InterContinental Washington D.C. – The Wharf, 801 Washington Ave SW, Washington, DC 20024, USA
When: Wed, Nov 1,2017, 6pm to 9pm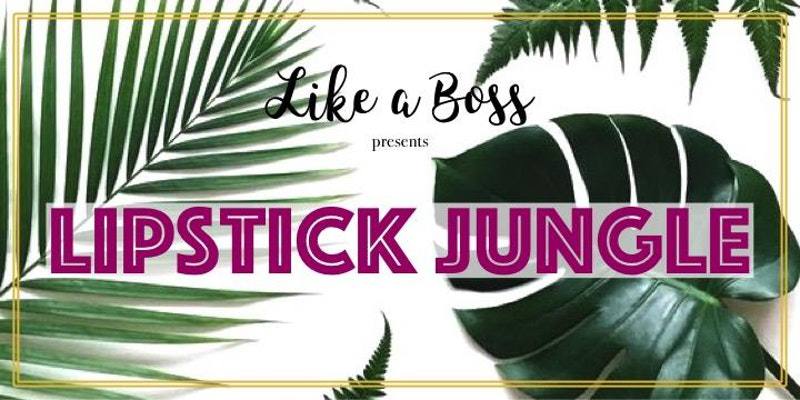 Like A Boss presents : LIPSTICK JUNGLE
Who: Shannon Claire Smith, Kerra Michele Huerta, Mariella Cruzado, Laura and Superfierce
What:It's that Like A Boss time of year again, ladies!
This year Shannon Claire Smith, Kerra Michele Huerta, Mariella Cruzado, and Laura Held are teaming up with SUPERFIERCE to bring you a Boss-Lady party of epic proportions. This Urban Jungle will be our biggest, boss-est bash yet, and we are pulling out ALL the stops! The exclusive soiree will include: Bold Lip Bar, Aerial Performers, Jungle Drummers, Braid Bar, Original Artwork, Tropical Cocktails, Delicious Bites + Yummy Treats AND SO MUCH MORE. Your ticket includes entry to this posh party, access to all the sponsor offerings, and unlimited food and drink. YOU HEARD ME, LADIES. Tell all your besties and put on your jungle best, because this is a shindig you don't wanna miss. Early bird tickets available for a limited time only. By purchasing this ticket you agree to have any images taken of you during the event to be used in current and future promotions for Like A Boss, as well as any and all sponsors. Please note that there are no refunds, but you won't want one.
Where: Blind Whino – 700 Delaware Avenue Southwest – Washington, DC 20024
When: Wed, Nov 1,2017, 7pm to 11pm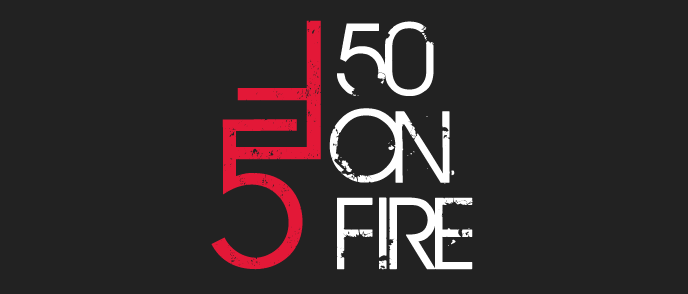 DC Inno's 50 on Fire 2017
Who: DC Inno
What: Join DC Inno at our year-end awards celebration recognizing the city's inventors, disrupters, luminaries, and newsmakers across all industries. We'll be heating up National Union Building on November 1st to celebrate the people and organizations driving innovation in D.C. where we'll announce winners in the following categories: Community, Design, Education, Government & Advocacy, Healthcare & Medicine, Investment, Lifestyle, Marketing & Advertising, Technology. If you work in or want to connect with the D.C. innovation community, don't miss the hottest event of the year. Join us to get connected, plus get an exclusive first look at the 2017 50 on Fire award winners. It will be a night to remember with delicious food and drink, fun music, and celebrations with D.C.'s best and brightest. Cocktail attire suggested.
Where: National Union Building – 918 F St NW – Washington, DC 20004
When: Wed, Nov 1,2017, 7pm to 10pm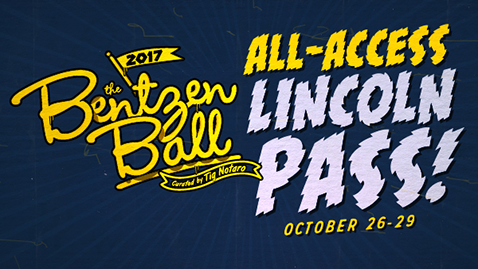 The Bentzen Ball
Who: Bentzen Ball
What: The Bentzen Ball is a comedy festival curated by Tig Notaro and produced by BYT. It takes place in Washington, DC from October 26th through 29th, 2017. There is at least one show each night taking place at the Lincoln Theatre. You can buy tickets to each show individually as they go on sale.
Where: Lincoln Theatre 1215 U Street Northwest Washington, DC 20009
When: Thu, Oct 26, 2017, 6:00 PM –Sun, Oct 29, 2017, 11:30 PM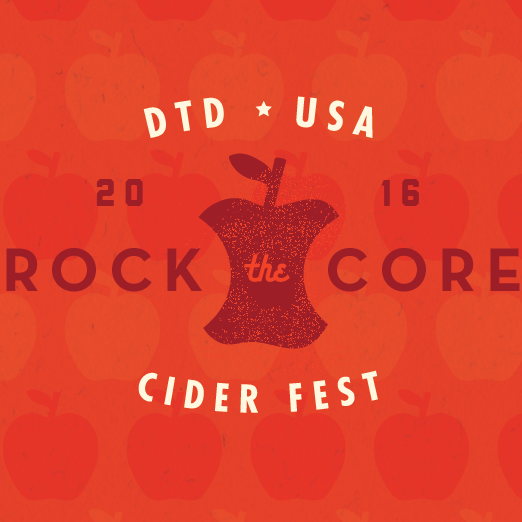 Rock the Core Cider Fest
Who: Rock The Core
What: Rock the Core transports the orchard to your mug with more than 100+ ciders and craft beers offered on site. Sip on a Granny Smith, swig a sweet Golden Russet and discover untapped apple flavors while savoring local eats and live entertainment. TWO TICKETS TO CHOOSE FROM: General Admission •Unlimited Full Pours of Stella Cidre, Budlight, and Shocktop •Curate your own tasting adventure — choose your own 20 tasting flight from our 100+ craft ciders and beers •Commemorative cup to remember the fun •Live entertainment all day – get ready to DANCE! •Access to the best DC area food trucks, and local artisan market •A chance to show-off your skills at fun lawn and social games! OR Cider Lovers Package •Everything included in a General Admission ticket package plus: •Go home with a 12-pack of curated ciders for fall!
Where: The Mills 600 Block of Rhode Island Avenue, NE, WDC
When: Fri, Oct 27th, 2017, 7:00pm – 11:00pm and Sat, Oct 28, 2017, 1:00-4:00PM | 6:00-9:00PM
Make Sure to Also Check Out:
Super Fierce at Blind Whino
Who: Superfierce
What: Created by Maggie O'Neill – "I began SUPERFIERCE because I wanted to create something I couldn't find when I started my career. I collaborated with my network of fearless female creatives whose common goal was to expand our network. We came together to create a pay it forward platform of connectivity, solidarity and mentorship for other women artists. We want to change the statistics in our field.  We are creating a support system and foundation for female artists to grow as both creators and business owners, and giving back to other women in their professional communities. I invite you to join me and many other amazing partners in this movement."
Where: Blind Whino
When: October 4th, 2017 – November 4th, 2017
Femme Fatale
Who: Femme Fatale
What: You are the creator of your reality. So why not create a reality full of magic, love, and community? Femme Fatale DC is honored to announce the launch of the second pop up shop experience at former Union Social, 100 Florida Avenue NE, Washington DC open from October 11th thru Christmas Eve, Tuesday – Saturday, 11am – 8pm! We have a weekly farmers market by My Grow Connect on Saturdays from 11am – 3pm, and lots of other events – make sure you checking out our event calendar under the "Upcoming Events" tab. We got everything you need in one place!!! The shop features over 50 (yes, we said 50) local womyn owned businesses; these are womyn who are passionate, driven, dedicated to their craft, and we cannot wait to for you to come experience the magic.  We are located right across from the NoMa Metro Station. There is a parking garage next to us with parking rates of $4/hr as well, plus street parking in the neighborhood.
Where: Union Social 100 Florida Ave NE, Washington, DC 20002, USA
When: Thurs Oct 12, 2017 – Sun Dec 24, 11:00am – 8:00pm
Pub Dread
Who: Pub Dread
What: The latest pop-up bar to come to 7th Street is Halloween themed with various rooms and spooky drinks all from the mind of hospitality genius Derek Brown.
Where: 1839-1843 7th Street Northwest, Washington, DC, United States
When: Sun Oct 1,2017 – Tues Oct 31, 2017. 5:00 PM – 12:00 AM
A VERY POTTER TAVERN
Who: A Very Potter Tavern
What: WE SOLEMNLY SWEAR THAT WE ARE UP TO NO GOOD… We are pleased to inform you that you've been invited to the magical transformation of Town Tavern into A VERY POTTER TAVERN from October 5, 2017 – October 31, 2017! Please book your Potter Party with us right here: http://www.towntaverndc.com/book-party.php. Join Us for Sorting Happy Hours, Great Hall Dance Parties, Potter Paint Nights, Hogwarts Comedy Showcases, Quidditch Pong Tournaments throughout the month of October! Get lucky with our Felix Felicis Potion, Delight in our Tavern Butter Beer Fire Whisky, Unicorn Blood, Polyjuice Potion, Muggle Mules… Elixirs & Mixers Galore!! Catch our Honey Dukes Stand every weekend for extra delicious sweets & treats & don't forget to grab your ticket for one of our HOGWARTS EXPRESS OPEN BAR PACKAGES- Fridays from 9-11pm, Saturdays from 8-10pm – only 22 Sickles ($10 presale). Grab your tickets TODAY for one of our VIP Access -or- Party Packages via Platform 9 3/4: https://aVeryPotterTavern.eventbrite.com Limited pre-sale/online tickets available, Additional tickets available at the door thereafter! This is one event you DON'T.WANT.TO.MISS!
Where:Town Tavern DC – 2323 18th Street Northwest – Washington, DC 20009
When: Thurs Oct 5th, 2017 to Wed Nov 1, 2017, 7pm to 12am
Spirit of Autumn
Who:Spirit of Autumn
What:Immerse into a dreamlike landscape of FALL as you create your own experience and let your creativity be a part of a larger, constantly expanding collaborative piece. SPIRIT OF AUTUMN is a large-scale seasonal interactive installation from ARTECHOUSE's creative team, utilizing the state of the art projection system installed by SILA SVETA, interactive wall technology and graphic powered by A-BLOK, and interactive floor projections created by NOIRFLUX. Inspiring creativity, imagination, and play, this multi-sensory experience encourages children and adults alike to engage and collaboratively transform the exhibit space into a digital fall playground.  It all starts with visitors coloring in a leaf of their own on a paper, then watching it transform into a digital object and seeing their creation come to life over 270 degree wall projection. Then, as they
move about smaller side galleries, they give life to a riotous forest floor in Through the Leaves, and in Autumn Dance their motion and gestures fill the gallery floor with swirling gushes of fall colors. Visitors will also be able to experience the debut of ARTECHOUSE's augmented-reality app, with visual surprises as they examine different objects within the space. In the evening, the digital autumn landscape changes with the setting sun, ushering in the nighttime. ARTECHOUSE is located at The Portals between Smithsonian and L'Enfant Plaza metro stations in Southwest, DC at 1238 Maryland Ave., just next door to the Mandarin Oriental hotel.
Where:ARTECHOUSE, 1238 Maryland Ave SW, Washington, DC 20024, USA
When: Sun Oct 1,2017 to Wed Nov 1,2017
Upcoming Events Not To Miss:
2017 Corporate Philanthropy Awards
National Air and Space Museum + BYT Present: FOUND IN SPACE
Mindful Leadership Summit 2017
NSO Pops: Harry Potter and the Chamber of Secrets™ in Concert