Happenings
Sept 20th – Sept 27th 2017
Hello friends!! Join us every Wednesday for the events not to miss in the coming weeks.  While our google calendar is great, sometimes events can get lost in the sauce.  So here are some events we are excited for in the coming week!! It's also CBC week but I'm not doing that guide this year so check out the events here, here or here.
Rooftop Mindful Yoga + Juice Bar
Who: Watergate Hotel
What: Revitalize mid-week with breathtaking views and a mindful yoga session – energizing the mind and body while invigorating the senses. Enjoy panoramic, rooftop views of the Potomac River and the Washington Monument at the luxurious and iconic Watergate Hotel, as our master mindful yoga instructors lead you through a truly transformative experience that combine elements of vinyasa yoga and mindfulness – focusing on movement, breath and guided visualization techniques to help alleviate stress, strengthen the body, refocus and re-energize. Afterwards, refuel with a healthy, immune-boosting juice or protein drink of your choice from the Juice Bar.
* $35 with RSVP; drop-ins $40 * 60 minute mindful yoga class * Appropriate for all levels * Healthy juice or protein drink from the Juice Bar * Bring a yoga mat; a limited number will be available * Changing and locker facilities available for use * Metro accessible – Foggy Bottom-GWU Station
Where: The Watergate Hotel
When: Wednesday Sept 20, 2017 at 7pm
History Happy Hour – An Off the Wall Event
Who: Willard InterContinental
What:  Back by popular demand, History Happy Hour returns to the Willard InterContinental Washington, D.C. Held on the third Thursday of every month, this monthly two-hour event distills American history through cocktails, while also providing attendees a hands-on class on the art of cocktail making. Led by Jim Hewes, a venerable mixologist and legendary bartender at The Willard's iconic Round Robin Bar for over thirty years, and featuring rotating historians from throughout Washington, D.C., History Happy Hour offers mixology lessons "straight up" with history "served long", a perfect pairing for cocktail aficionados and history buffs.  History Happy Hour – An Off the Wall Event will unveil the Round Robin Bar's new Off the Wall cocktail menu and provide attendees an exclusive first look and taste of this highly anticipated menu.  Inspired by the hotel's storied history, the cocktail menu features drinks crafted around the famous figures of the hotel's past whose portraits adorn the walls of the Round Robin Bar. Historical figures featured on this menu include Charles Dickens, Mark Twain, Walt Whitman, Abraham Lincoln, Alice Roosevelt Longworth and Lillian Russell. Attendees to this event will have the opportunity to learn more about these individuals while crafting their signature cocktails. Cocktails featured include: Alice Blue (named after Alice Roosevelt Longworth) -Peach Bitters infused Absolut Elyx, Senior & Co. Genuine Blue Curacao, Pineapple Extract – The Rail Candidate (named after Abraham Lincoln) – Southern Comfort, Handcrafted Sweet & Sour Mix, Brandied Cherries.  Wildfire (named after Lillian Russell) – Chili & Pepper-infused Havana Club Rum, Angostura Bitters, sugar and muddled oranges. Join us for History Hour as we shake up history, one cocktail at a time.
Cost: $40 per person and includes three cocktails and light appetizers.
Where: InterContinental Willard Room
When: Thursday September 21st from 6:00 p.m. to 8:00 p.m.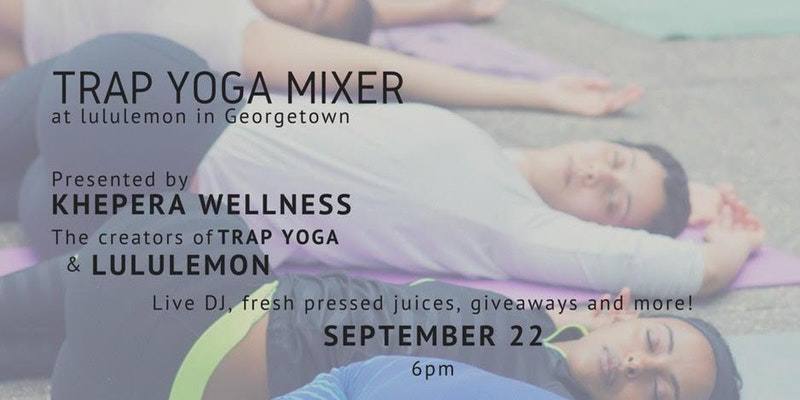 Khepera Wellness X Lululemon Trap Yoga Mixer
Who: Khepera Wellness Yoga Studio
What: Join us during CBC weekend for a fun and relaxing event presented by Khepera Wellness, premiere yoga studio and creator of Trap Yoga! We're doing a black out event! (Think all white party in the reverse.) Come out and enjoy our live DJ, fresh pressed juices, giveaways and more! Be sure to bring your own mat and wear all black!
Where: lululemon Washington DC, 3265 M Street NW, Washington, District of Columbia 20007
When: Friday Sept 22, 2017 from 6 PM – 9 PM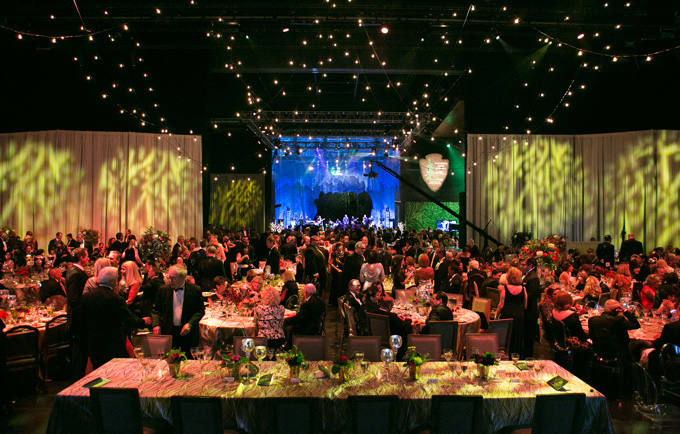 Who: Wolf Trap
What: Join us Saturday, September 23, 2017 for a black-tie evening of celebration, dinner, and dancing on Wolf Trap's magnificent Filene Center stage – one of the largest stages in America. A prominent cross-section of local and national leaders attend the black tie party, including members of the Diplomatic Corps, the President's Cabinet, the U.S. Congress, state and local governments, media and philanthropic leaders, and executives from national and international businesses. This year we are proud to partner with the Embassy of Monaco.
Where: Filene Center
When: Saturday Sept 23, 2017 at 7pm
Why: Your support of the Wolf Trap Ball ensures that Wolf Trap Foundation, a nonprofit 501(c)(3) organization, can continue to offer a wide variety of performance and education programs for people of all ages. Individual reservations start at $750, and table sponsorships range from $10,000 to $100,000. Please see the sponsorship opportunities below for details.
Who: Wanderlust
What: Wanderlust 108—The World's Only Mindful Triathlon is an all out celebration of healthy living in your favorite local park. This day is all about community, bringing together a 5K run/walk, an outdoor yoga experience, and a guided meditation. Following the triathlon, you can choose your own mindful adventure by partaking in one scheduled activity, grabbing a healthy, organic lunch, stopping by Wanderlust's True North Cafe. From DJs on the main stage to lawn activities like hooping, and acroyoga, to local and craft vendors, there's plenty to do when you're not on your mat. Nationally recognized teachers, speakers and musical talent are featured at each event to make for a fun-filled day.  Event is rain or shine.
Where: RFK Stadium, 2400 East Capitol Street Southeast, Washington, DC 20003
When: Saturday Sept 23, 2017 from 7:30am – 3:30pm
Why: For every 108 registration purchased, Wanderlust will donate $1.08 to No Kid Hungry to help feed healthy meals to kids in need.
Celebrate Bisexual+ Awareness Day (& Week)
Who: Glaad
What: From September 17-24, join GLAAD in recognizing the bisexual+ community for Bisexual Awareness Week, including Celebrate Bisexuality+ Day on September 23.  Co-founded by GLAAD, Bisexual+ Awareness Week seeks to accelerate acceptance of the bi+ (pansexual, fluid, no label, queer, etc.) community. #BiWeek draws attention to the experiences, while also celebrating the resiliency of, the bisexual+ community.  Throughout #BiWeek, allies and bi+ people learn about the history, culture, community, and current policy priorities of bi+ communities.  On September 23, GLAAD & BiNet USA invite you to participate in Celebrate Bisexuality+ Day, an event promoting bi+ visibility.
Where: Everywhere
When: Saturday Sept 23, 2017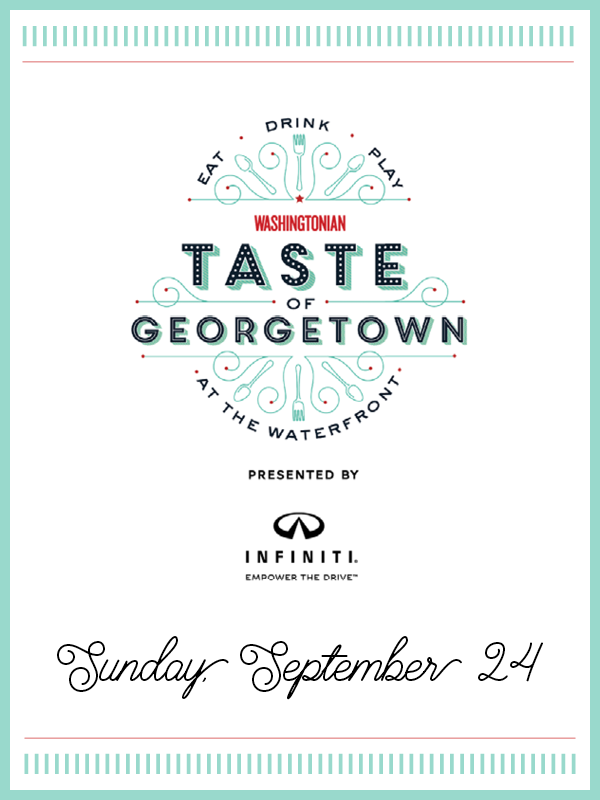 Who: Taste of Georgetown
What: Washington, D.C.'s most anticipated epicurean festival will be celebrating its 24th year with creative tastes from more than 30 of the neighborhood's best restaurants. This year, guests will be able to enjoy beer and wine as they stroll from booth to booth. This foodie event takes place in the heart of Georgetown, on K Street NW, between Wisconsin Avenue and Thomas Jefferson Street and along the scenic Georgetown Waterfront.  This longstanding event in Georgetown benefits the Georgetown Ministry Center's mission to support the homeless. The event began over 20 years ago by Grace Episcopal Church in Georgetown and its former Rector David Bird and member Robert Egger, who went on to found DC Central Kitchen.
Where: K Street NW between Wisconsin Avenue and Thomas Jefferson Street
When: Sunday Sept 24, 2017, 11am – 4pm
Why: Benefitting Georgetown Ministry Center's Homeless Assistance Programs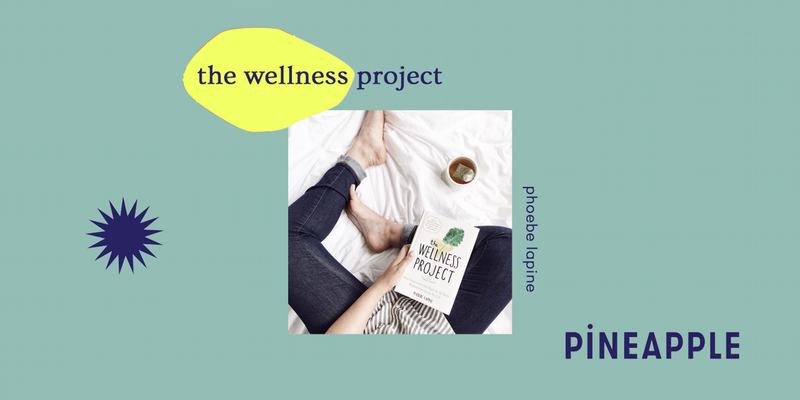 Pineapple presents: the wellness project
Who: Pineapple DC
What: for Phoebe Lapine, healthy hedonism is a thing. Why? Because we all want to feel good in our bodies and minds while still enjoying the sweet parts of life. author of the new book, The Wellness Project, Phoebe has lived by this motto ever since her diagnoses with an autoimmune disease in her early twenties. overwhelmed by the countless and often conflicting advice to improve her health, Phoebe decided to take her wellbeing into her own hands and write a guide not only she could follow, but also inspire others to do the same. join us for a conversation with Phoebe, moderated by pineapple DC member Carlene Thomas, Virginia-based dietitian nutritionist, recipe developer, and co-owner of Healthfully Ever After (@healthfullyeverafter).
we'll explore the term "wellness" and how it plays into our lives, deconstructing the notion that we have to sacrifice our culinary comforts for a healthy lifestyle.  The Wellness Project x pineapple DC menu: sweet + spicy pepitas cashew snack mix, gingerbread cookie balls, Thai peanut hummus with crudites. cold-pressed juice provided by The Juice Laundry.
Where: Take Care Shop, 1338 Wisconsin Avenue NW, Washington, DC
When: Mon, September 25, 2017 at 7:30 PM – 9:00 PM
SBDC Bourbon Dinner Sponsored by Michter's
Who: Service Bar DC
What: Join us for a special evening at Service Bar DC to celebrate Bourbon Heritage Month. Chef Jerry Zawacki and the Service Bar Team will present an evening of fine cuisine, bourbon and conversation with a three-course dinner and cocktail pairing.
The dinner will feature bourbon infused and inspired dishes that complement the smoky and subtle hints of caramel and oak found in some of the fine bourbons from the Michter's portfolio. Expect bourbon infused sweets, savory entrees and fresh, local ingredients in an (almost) formal, seated dinner setting. Per usual, cocktails will be unique in recipe and presentation and Instagram moments are guaranteed.
Where: Service Bar DC, 926-928 U Street Northwest
When: Mon, September 25, 2017 at 7:30 PM – 9:00 PM
Why: We invite you to celebrate Bourbon Heritage Month and witness the parallels of Service Bar's kitchen and cocktail programs at the first ever SBDC dinner pairing. Seating is VERY limited so don't over think it.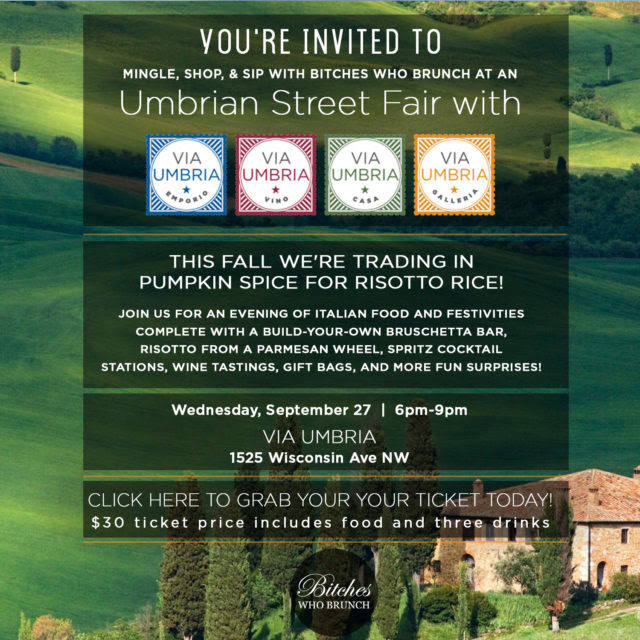 Who: Bitches Who Brunch
What: Join the ladies at Bitches Who Brunch, the final arbitors on where to Brunch, for a no-holds-barred Umbrian street fair party. Come sip, shop, mingle and explore in our Italian Restaurant/Marketplace for a special evening unlike any other in DC. Our second floor will be transformed into a street market showcasing our favorite foods and drinks! From a build-your-own Bruschetta Bar to piping hot Risotto cooked in a wheel of cheese, this street fair is sure to be the highlight of your month.  Ticket Includes: • 3 Spritz Cocktails  • Build-Your-Own Bruschetta Bar  • Risotto cooked in a Cheese Wheel  • Porchetta Sliced to Order   Where: Via Umbria, 1525 Wisconsin Avenue, NW, Washington, DC 20007
When: Sept 27th 6pm – 9pm
Networking Tour of DC's Industrial Areas with the Business Journal & WDCEP
Who: The Washington Business Journal & Washington DC Economic Partnership (WDCEP)
What: Join the Washington Business Journal and the Washington DC Economic Partnership for a behind the scenes tour of DCs industrial businesses. Meet the makers, creators and manufacturers who create products in DC. Attendees will explore the District's industrial neighborhoods, tour local maker companies, learn about available industrial space & new investment opportunities, and have the chance to network with local executives – all from the comfort of a Reston Limousine Luxury bus. The tour is part of WDCEP's DC Real Estate Tours program. Come have a taste of DC's industrial innovation. Event Schedule: 8:30 – 9:00 a.m. – Meet at WDCEP office for registration and networking. 9:00 – 1:00 pm – Luxury Bus Tour of DCs industrial zones & makers.  12 noon Lunch provided by Mason Dixie Biscuit Co. (www.masondixiebiscuits.com) will be providing a pre-set lunch; substitutions may not be available. Featured Areas & Businesses Include:  Mason Dixie Biscuit Co. * Union Market * City Winery * One Eight Distilling * Great Streets program * V Street, NE * Jon Wye custom designs.. If you have food allergies please contact us. Please note: Space is limited and previous tours have sold out. Be sure to register early to reserve your seat.
Where: Washington Economic Partners, 1495 F St NW, Washington, DC 20004, USA
When: Wednesday Sept 27, 2017 8:30am to 1pm