Winter Restaurant Weeks
In DC, Maryland and Virginia
The time is upon us for Winter Restaurant Week and this year we get it for 3 weeks straight around the DMV!  We kick off the festivities in Bethesda, then move to DC for a week and then spend our final week in Alexandria.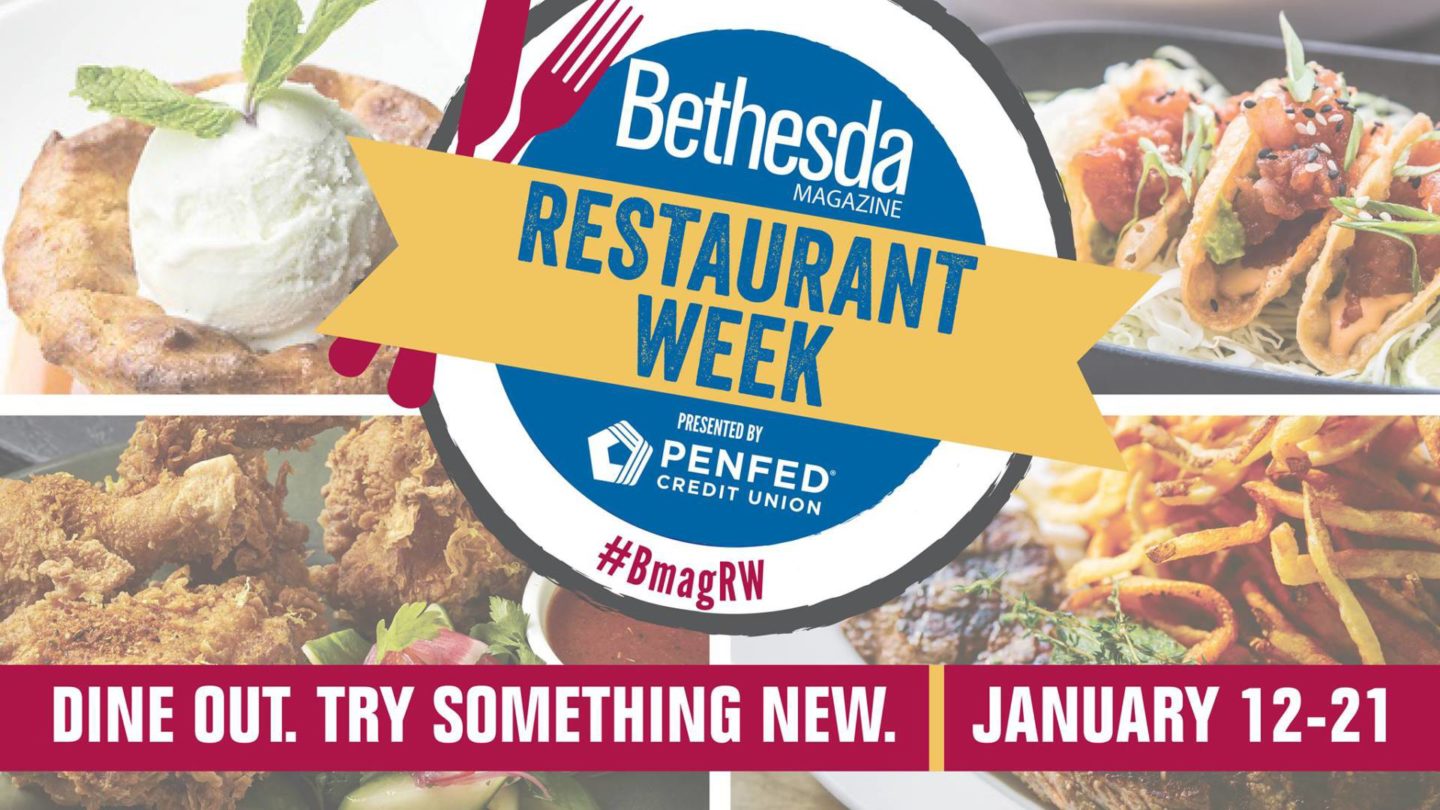 From January 12 to January 21st, Bethesda is holding their annual Winter Restaurant Week.  There are 35 restaurants in the area to choose from! Enjoy delicious lunch, dinner (or brunch at select restaurants!) options during Bethesda Magazine Restaurant Week, Jan. 12-21, presented by PenFed.
📷 Share your Restaurant Week food pictures on Instagram for a chance to win a gift card from participating restaurants! Check their website, they'll be choosing our top 5 favorite photos. Here's how to enter the photo contest: Take a picture of your meal (get creative!), post it on Instagram, include #BmagRW in the caption of your photo, and tag @bethesdamag in the photo — that's it! The winners will be contacted on Tuesday, Jan. 23.
Participating restaurants include:
– Addie's
– All Set Restaurant & Bar
– Barrel + Crow
– Black's Bar & Kitchen
– Blue 44 Restaurant & Bar
– Botanero
– City Perch Kitchen + Bar
– Cooper's Mill
– Del Frisco's Grille
– The Grilled Oyster Company
– Guardado's Restaurant
– Jaleo Bethesda
– Kapnos Kouzina
– La Ferme Restaurant
– Lahinch Tavern and Grill
– Le Vieux Logis
– Matchbox Vintage Pizza Bistro
– MoCo's Founding Farmers
– Mon Ami Gabi
– Morton's The Steakhouse
– Mussel Bar & Grille
– Normandie Farm
– Not Your Average Joe's Bethesda
– Not Your Average Joe's Silver Spring
– Owen's Ordinary
– PassionFish Bethesda
– Persimmon
– Raku
– Seasons 52 North Bethesda
– Silver New American Brasserie
– Stella Barra Pizzeria
– Summer House Santa Monica
– True Food Kitchen
– Urban Butcher
– Wildwood Kitchen
Click the following link to see the restaurant menus and make your reservations: bit.ly/BethesdaMagRW18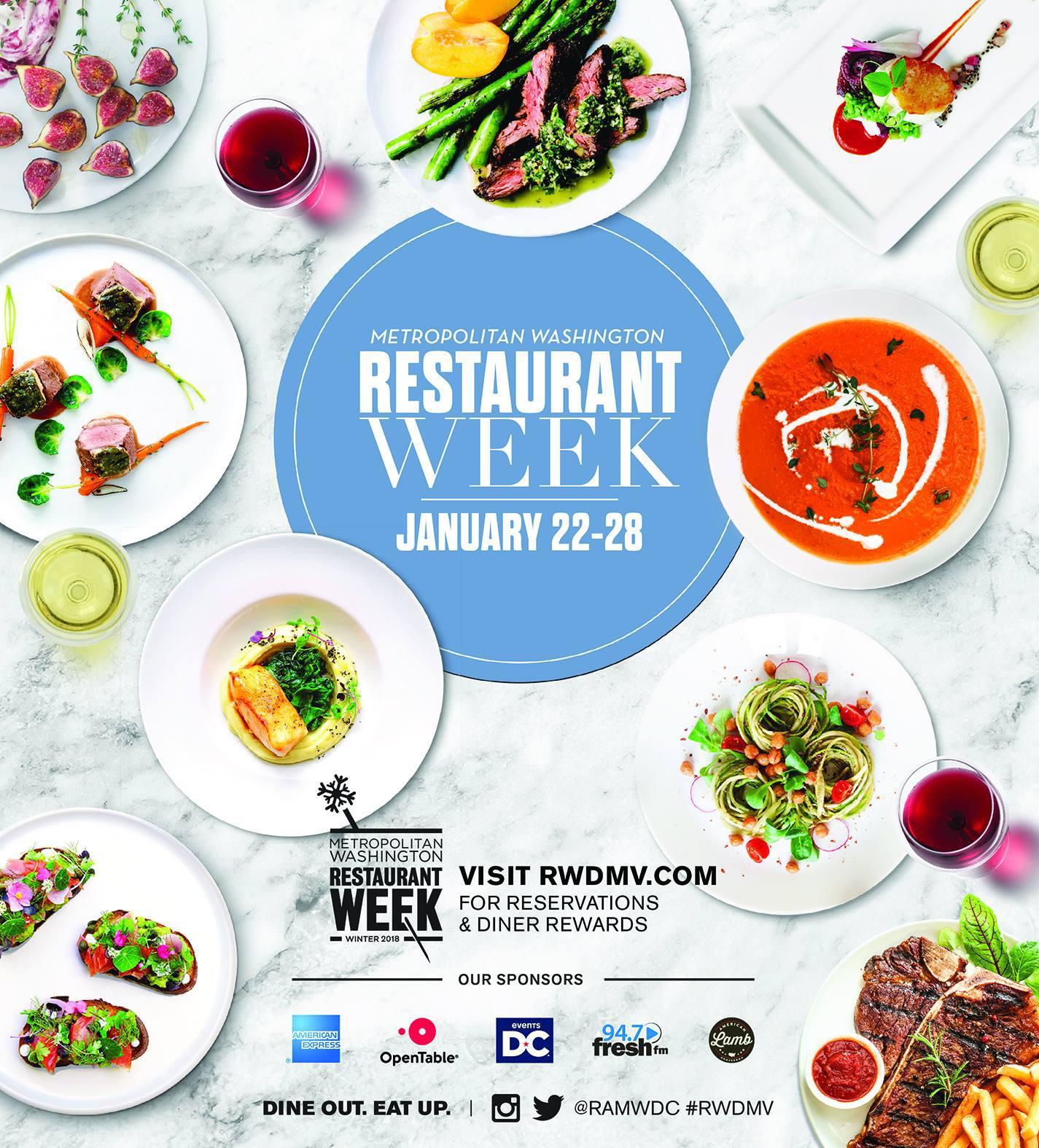 Next up is DC's Winter Restaurant Week
RESTAURANT WEEK DINER REWARDS PROGRAM
Named the coolest city in America, Bon Appetit's 2016 Restaurant City of Year, Zagat's Hottest Food City of 2016, and earning it's very own Michelin Guide, DC is known for its restaurants. Experience 250 of them with Metropolitan Washington Restaurant Week. Try a 3 course lunch for $22 or a 3 course dinner for $35 and now brunch for $22. We all know, that's a steal.
Presented by the Restaurant Association Metropolitan Washington, the most anticipated regional food-related promotion in the region, the Metropolitan Washington Restaurant Week, has 250 participating restaurants spread out all over the DMV. Visit our vibrant and user-friendly website RWDMV.com, to book your reservation and to enter to win exciting and delicious prizes through our Restaurant Week Diner Rewards program.
Metropolitan Washington Restaurant Week Diner Rewards Winners will be notified via email at the conclusion of the Metropolitan Washington Restaurant Week promotion via the email address provided. Winners will have a 24-hour window to claim any awarded prize.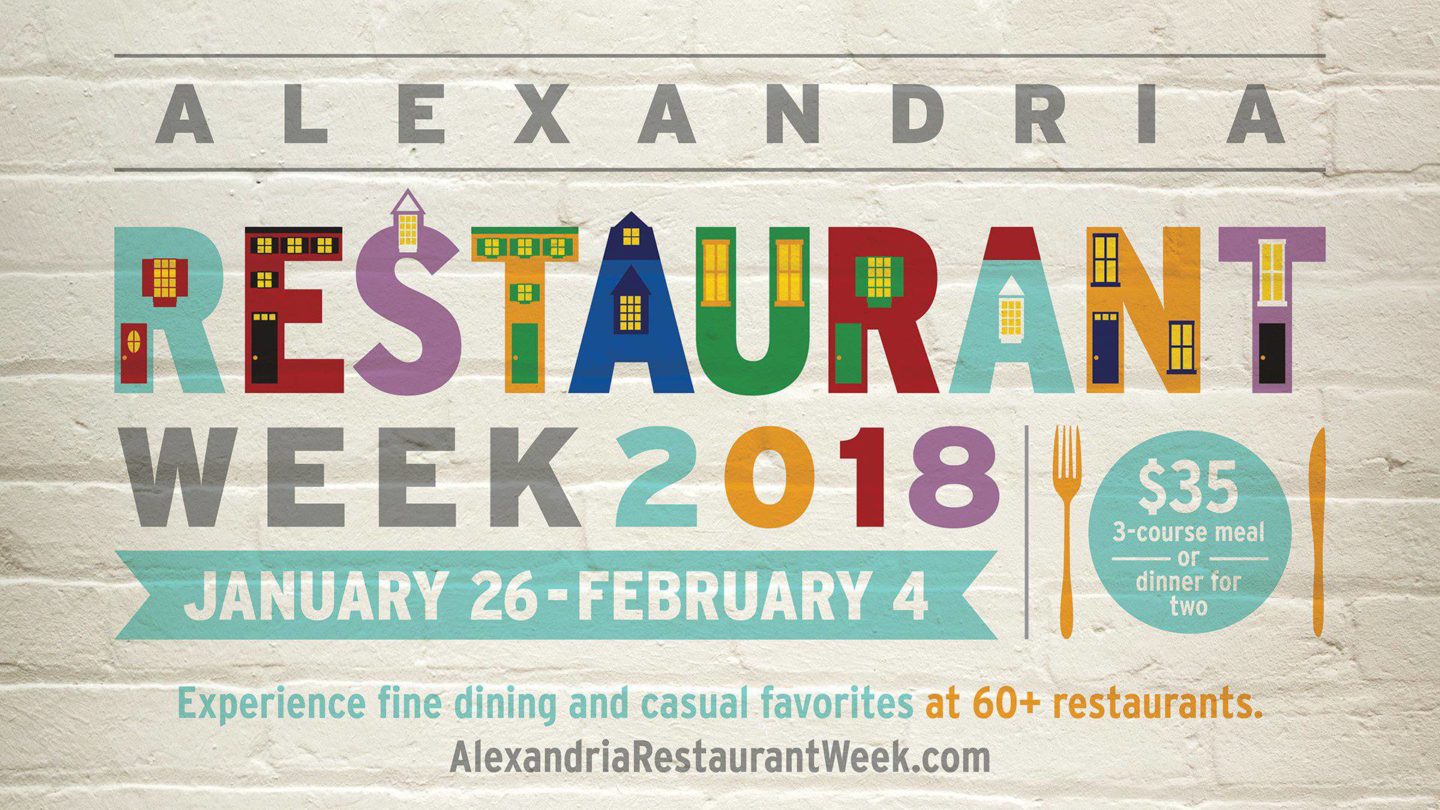 Last but not least is Alexandria Restaurant Week.  On January 26 to February 4, 2018, more than 60 Alexandria restaurants will feature a $35 three-course dinner for one OR a $35 dinner for two during Alexandria Winter Restaurant Week. More than 30 restaurants will also offer lunch menus at $10, $15 or $20 per person in addition to the dinner specials.
Alexandria Winter Restaurant Week showcases the inventiveness of local chefs in neighborhoods throughout the city, including Old Town, Del Ray and the West End. At a range of locales, from fine dining establishments to casual neighborhood favorites, guests will savor the flavors of Alexandria's distinctive collection of eateries.
See participating restaurants and menus: AlexandriaRestaurantWeek.com