Music Monday: Nov 2017
10 Tracks That Bump
For the 2nd edition of Music Monday, I'm sharing 10 songs that I can't get enough of right now!!  I love music and am constantly going song for song with my homies (and you know I LIVE for music festivals) so here's what I'm rocking out to this month.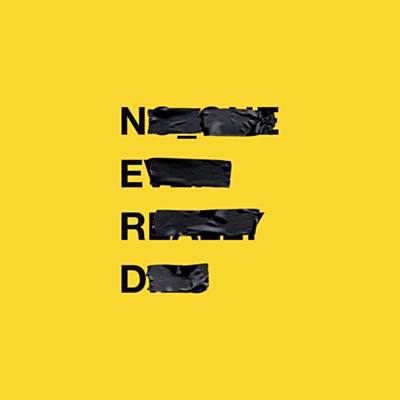 Of course I have been playing Lemon from N.E.R.D and Rihanna cause it's AWESOME and I would expect nothing less from a collaboration between them.
N.E.R.D, Rihanna – Lemon
We ALL had a chuckle at the awkward Mary J – Hillary moment but whatever jokes we may crack about Auntie Mary, one thing we all gotta respect is her abilities.  That women can sing and has done some serious living because she will never run out of struggles to make music about.
Mary J. Blige, Quavo, DJ Khaled, Missy Elliott – Glow Up
Jazmine Sullivan doesn't get the love and respect that she deserves because that girl can SANG and I have been a huge fan of hers for years so I'm loving this duet with Bryson Tiller from Insecure named… Insecure.  Which is a song I think we can all relate to in some point in our life.  She knows just how to represent our inner Drake with her soulful emotional serenading.
Jazmine Sullivan, Bryson Tiller – Insecure
Betty Who is a new favorite of mine.  I saw her live at All Things Go and I cannot believe I was not jamming out to her music before then!! She's like a cross between Banks and Pink and I LIVE for it!! Her tracks are upbeat with some saul mixed in.
Betty Who – Human Touch
Halsey continues to make great music with another banger that is so relatable and yet still fun that she makes being bad at love seem not so bad after all.
Halsey – Bad At Love
So I found Lil Debbie while I was looking for some new music and she was quite a surprise.  With a cool blonde vibe and the laid back intro, I was not expecting the rap that followed but I'm a fan of her vibe.
Lil Debbie, Njomza – Tell Me
Kelly Clarkson is back with a new album and Love So Soft is a win for me.  I like the intro which sounds like classic Kelly Clarkson but what really sold me was the hook which switches up the beat and gives us something new.
Kelly Clarkson – Love So Soft
Another track from Betty Who because now that I know who she is I'm kind of obsessed and couldn't pick just one.
Betty Who – Mama Say
Banks never lets me down and underdog is another great track from her.  Her music always makes me wanna dance!
Banks – Underdog
Nick Hakim is a local boy (guess I've got to call him a man now, we met through my younger sister lol) but he's wonderfully talented and (I may be biased) I think this song is beautiful.
Nick Hakim – Cold
Miguel and Travis Scott have a instant classic with Sky Walker and while this song isn't "new", it's definitely in the rotation for November and worth the revisit.
Miguel, Travis Scott – Sky Walker
Aight I couldn't resist one more from Betty Who.  This one is definitely a banger that makes you wanna shake it from the first few notes.  Anything that makes me wanna dance is a win for me (so pretty much anything with a good beat and/or bass).
Betty Who – Some Kinda Wonderful
Last track for this list is the Migos song MotorSports.  It's not the best song I've ever heard but I'm a big fan because the song brings Nicki Minaj and Cardi B together for a track.  So it looks like Nicki can play nice with other ladies…
Migos, Nicki Minaj, Cardi B – MotorSport
So these are a few of the favorites that will be getting played all November.  See the whole playlist here and check it out for yourself: