Music Monday: Oct 2017
25 Tracks That Bump
For my first edition of Music Monday, I'm hitting you with 25 songs that I can't get enough of right now!!  I love music and am constantly going song for song with my homies (and you know I LIVE for music festivals) so here's what I'm rocking out to this month.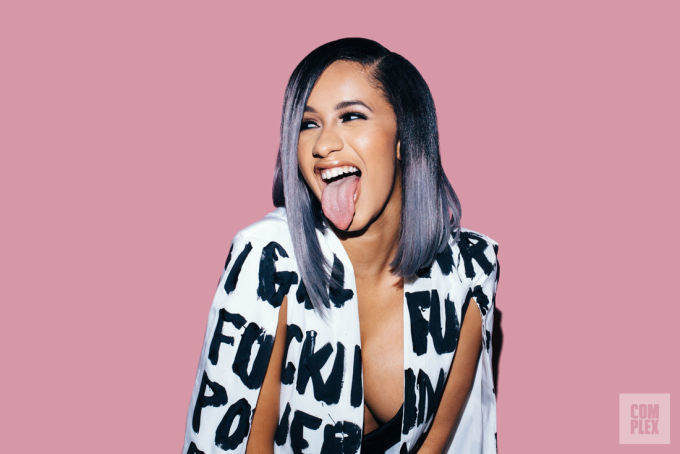 J Balvin, Willy William, Beyoncé: Mi Gente  
This song was already a hit on it's own but in light of the disaster in Puerto Rico, Beyonce joined in for a remix and to donate the proceeds to relief in Puerto Rico.  That is how you use your star power to amplify, help and get everyone moving and grooving.  I can't get enough of this song and LOVE that it's also helping my fellow Americans.
Skrillex, Kendrick Lamar: Humble Skrillex Remix
This song was another hit already but Skrillex put his touch on it and gave us a track that BANGS!! This is such a genius remix and brings Kendrick to another audience which I love!
Demi Lovato: Sorry Not Sorry
Demi Lovato shows us that she can sang, that she's fly AF and that you better not cross her with this powerful song of living well.  Payback is in fact a bad bitch and this song (and video) show us that Demi has nothing to be sorry for!!
Demi Lovato: You Don't Do It For Me Anymore
This is a great ballad that has you thinking about every EX that you should have left sooner than you did!! Sometimes you gotta move on and Demi will help you cry it out.
Ledisi: Shot Down
"Open up the window and hope that nothing serious went down today" is basically how I start every morning these days so yeah this song spoke to me HARD! We are going through it and Ledisi puts into beautiful words what some of us are feeling right now.
Ledisi – Add To Me
This is basically my new anthem for dating.  I'm single by choice because I want a partner and I feel like Ledisi gets it from this song.  "How you gonna add to me?" is real AF and something we should all be asking our partners.
Ledisi – High
This album is great and this one is another banger that I could play all day while I get shyt done.
Kesha – Praying
I believe Kesha.  I actually believe any woman who comes forward because more of us have experienced unwanted sexual advances, harassment or assaults than the numbers will ever reflect.  The statistically insignificant number of women who falsely report should still be treated in a mental health capacity because there is clearly something going on there that needs to be address.
Kesha – Rainbow
There something beautifully childlike about this song and getting up when you get knocked down.
So I have 5 tracks from SZA because I'M OBSESSED, she's pretty amazing, I love the whole album but I worked it down to my top 5.
SZA, Travis Scott – Love Galore
Everything about this song is for the culture.  I don't even know what makes me love this song so hard but it's just a great sound, so relatable and just love, good and bad.  "Love, Only thing keeping me by your side now"
SZA, Kendrick Lamar – Doves In The Wind
This is like the anthem for my celibacy.
SZA – Prom
There something so great about this song and how it makes you feel.  She speaks to growing up and life changes that I'm totally feeling right now. "Forget to call your mother on the weekend, you should put yourself in timeout".
SZA – The Weekend
Life is messy and there are a lot of women who have been here by circumstance or by choice so this song is relatable AF.  "You say you got a girl, how you want me when you got a girl?"
SZA – Garden (Say It Like Dat)
"Can you remind me of my gravity, ground me when i'm tumbling, spiraling, plummeting down to earth… you keep me down to earth… call me on my bullshit" – basically this song is a narrative on how to love me lol.  I feel like SZA are totally different and the same person all at once.  But yes she gets me.
Kendrick, Rihanna – Loyalty
I believe loyalty is the foundation of most good relationships.  Loyalty doesn't mean just telling me anything or agreeing with me, it's being a good friend and keeping it 100.
Jay-Z – Smile  
This song is only on Tidal or for purchase but it's one of my favorites because he talks about his mother and shares an intimate side we don't always get to see.  "Momma had four kids but she a lesbian, had to pretend so long she became a thespian".  I'm glad that he's bringing more light and awareness to an area he didn't previously.
Jay-Z – Family Feud  
I'm a fan of Jay Z talking more about family and the positive message of this album.  Is their relationship perfect?!? I don't know cause I ain't there but I do admire the work they've put in to grow.
Cardi B – Bodak Yellow
I'm HERE for Cardi B, in case it wasn't clear via the picture at the top.  I love that she can laugh at herself and raps without caring what other people think.  We need more carefree black girl magic so that ALL people know they have value and worth.
DJ Khaled, Rihanna, Bryson Tiller – Wild Thoughts 
This one's a little older but I'm here for all three of these folks and this song bumps so I'm still rockin to it.
Banks – Underdog
I love me some Banks!!! This new song is so her and great.  She's also EXCELLENT live.  So yeah I'm here for this track.
Meek Mill – Wins & Losses
Speaking of underdogs, Meek's new track (and album) let's us all know that Meek has no intentions of staying down and after Jay Z brought him out for MIA this year, I knew the comeback was for real and ordained.
Tinashe – Company
I'm here for Tinashe showing female empowerment and that we have wants and needs too!! Plus this song (and video) are STEAMY and I love it.
Missy Elliott, Lamb – I'm Better
Missy is queen and she is the past, present and future of music.  Need I say more?
Solange – Don't Touch My Hair
I'm still obsessed with this album and every song on it and will bump Don't Touch My Hair until the day I die.
Childish Gambino – Redbone
Another slight throwback but this song speaks to my soul so I'm gonna close out with this gem and I can't wait to share more with you next month!!
See the whole playlist here and check it out for yourself