An overnight staycation at the Fairmont Washington, DC
in Georgetown with 2 ladies and a Skeeter.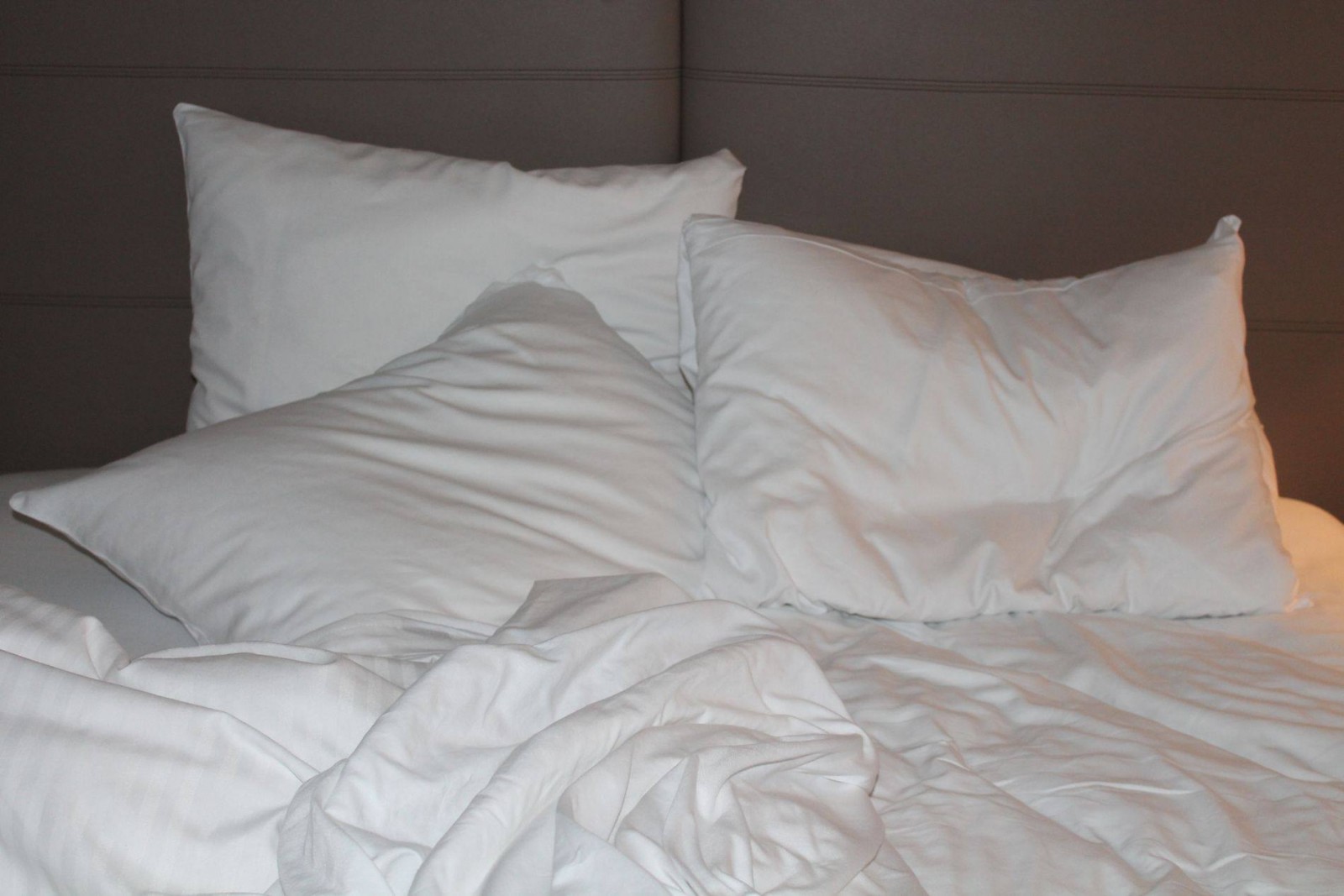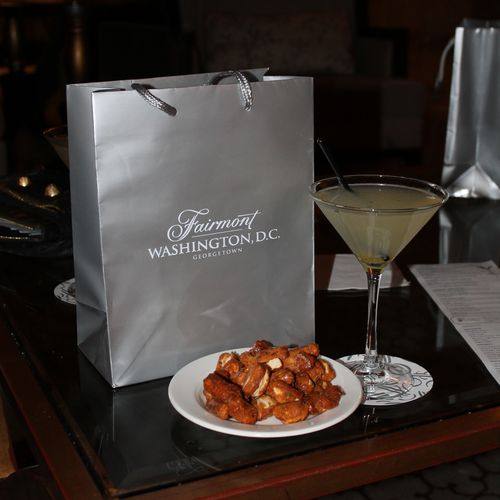 What A Night!
We had a fantastic time having a girls night in staycation at the Fairmont Washington, DC located in Georgetown.  There were so many wonderful things that I learned about this beautiful (and newly renovated) hotel!
The first awesome thing we discovered is that they are pet friendly!! While determining what to do with Skeeter, Jessica discovered that dogs are welcome at the Fairmont so our duo because a peanut butter bonded trio.  They spoilded Skeeter from the moment he arrived, making his transition to an unfamiliar surrounding much smoother.  Skeeter is a great dog but he's got some justified trust issues so it takes time (and peanut butter treats) to befriend him and someone told Fairmont the way to his heart!!
Our next discovery was that they make an AMAZING cocktail called the BeeTini.  What makes this cocktail so special you ask?? Well they use honey and fresh honey comb from their rooftop bees.  That's right, they have their own bees on the roof that provide some of the most delicious fresh honey I've ever had.  (Only downside is it is not a massive hive so you cannot buy it by the jar – or I would have bought 5!).  They also use the honey in their delicious donuts that are pictured below (which be warned are not available on weekends!).
The newly renovated rooms were just the right size, with the most comfortable sheets and Washington inspired art.  We had enough space for us three and did not feel cramped when a few friends dropped by for a drink!  We even had a nice little balcony that over looked the already beautiful courtyard which we hear is going to get even better soon with some renovations occurring there as well.  I will write a separate post soon with more about our meal at Juniper!!


Location:
2401 M Street, NW
Washington, DC  20037
Phone:
Website:
Social: