Festival Fever 2017 –

Top 17 Festivals (in America) Not To Miss.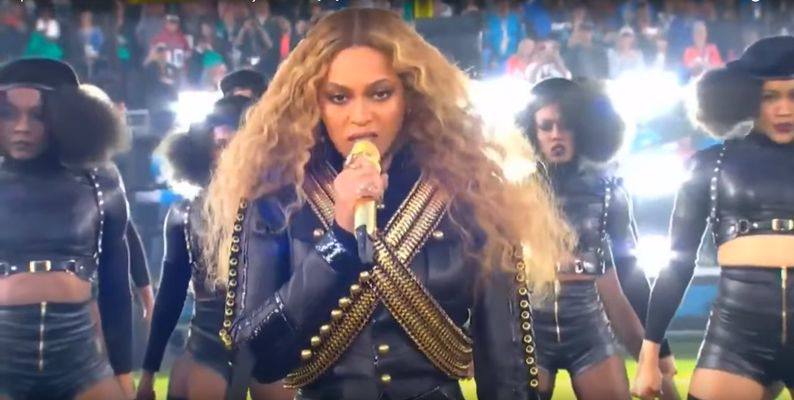 Festivals are one of the best ways to see artists that you love because you get the most bang for your buck.  You get to spend a day, sometimes a few, seeing some of the greatest musicians of our time either living in their current peak or on the rise to greatness.  They are also a gamble because you can never predict the weather (aka the flash flood at firefly two years ago) or like (Calvin Harris' car crash cancellation) to know if you're going to get everything you came for but if you plan it right, it can be the best time of your life!!
1. Firefly Festival, Dover, DE, June 15 – 18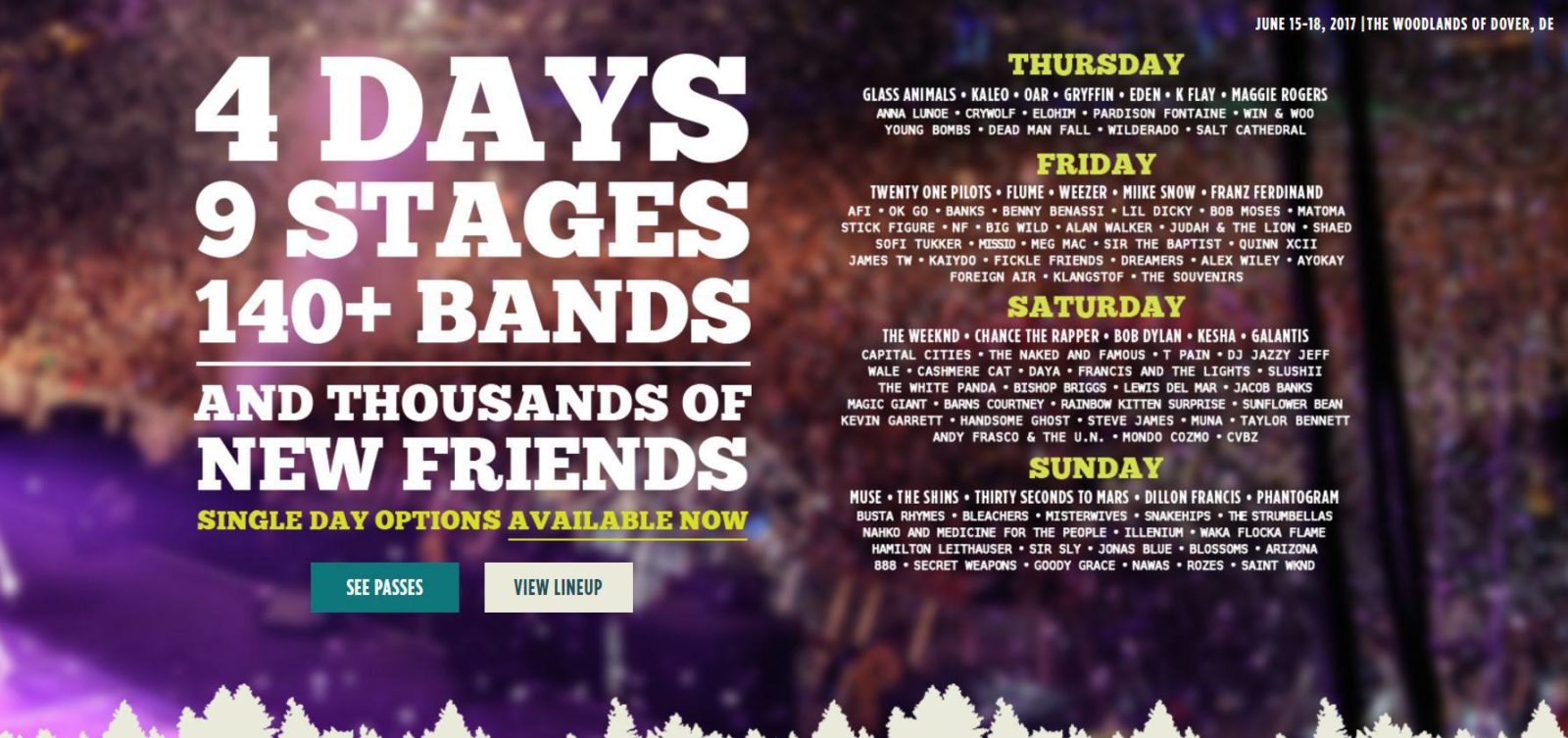 Firefly is one of my personal favorites for a couple reasons.  It's truly an East Coast festival making it an easy getaway from DC.  They always have a GREAT line up because they have history AND because they ask their audience which I think is awesome.  It comes every year in mid June which is generally great summer weather (except that one year it flooded) so overall this one is a must attend for me each year!
2. Hangout Festival, Gulf Shores, AL, May 19 – 21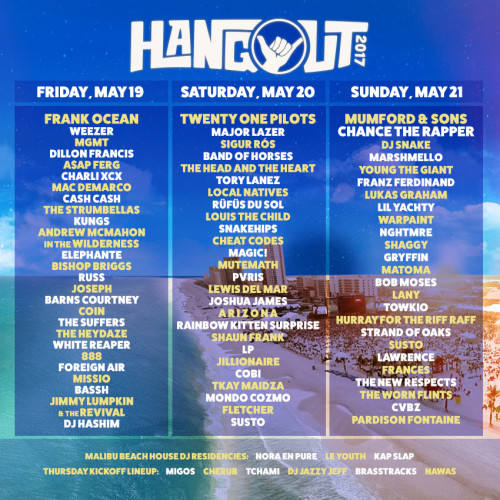 Hangout Festival is a bit of a hidden gem.  Hosted on the Gulf Shores in Alabama, I wasn't sure what to expect when I attended the first year because I have not had occasion to travel to Alabama.  I was beyond thrilled to discover that it is BEAUTIFUL!! Located right on the beach the festival was a beautiful collision of music and beach that they have mastered!!  It is a great time, I would highly recommend it but I also will remind you that it is still Alabama (which I was reminded of when an incident arose but that is for a whole OTHER post).
3. Broccoli City Festival, Washington, DC, May 6

Broccoli City Festival is a must see in DC! Previously occurring every year on Earth Day, this day BCFest decided to push into May for this years killer line up which includes Solange, Lil Yachty and Rae Sremmurd.  They have also taken the normally one day festival and extended it to a week of events starting with a Broccoli 5K, then there will be the inaugural Broccoli Conference and lastly the Broccoli City Festival, celebrating its 5th year and still going strong!
4. Made in America, Philadelphia, PA, Sept TBD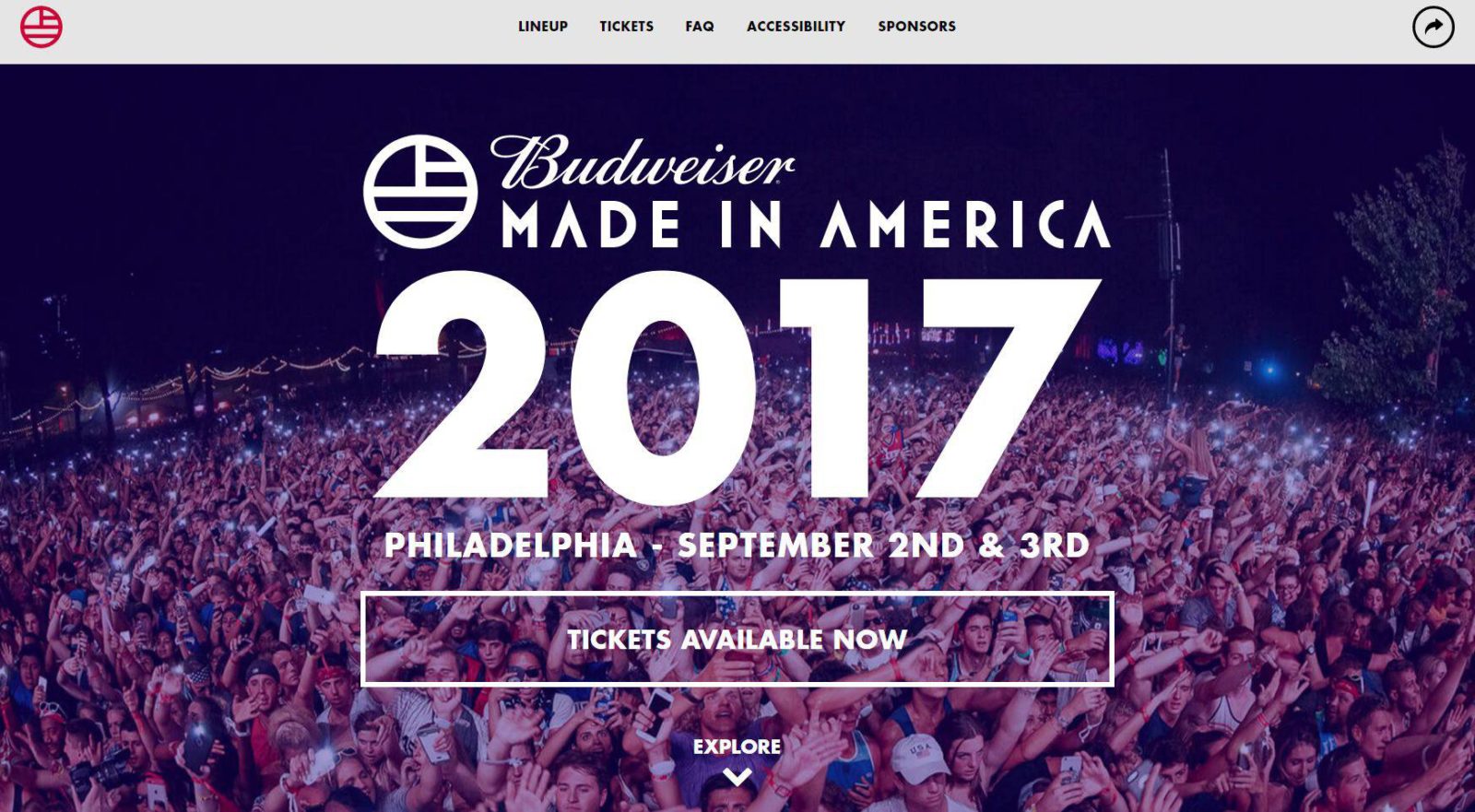 Made In America is a two day music festival in Philadelphia and this year Jay Z is headlining.  This is not a drill!! Philly is right around the corner and last year was DA BOMB so we'll be back!
5.  The Inaugural Karoondinha Music and Arts Festival, Centre Hall, PA, July 21-23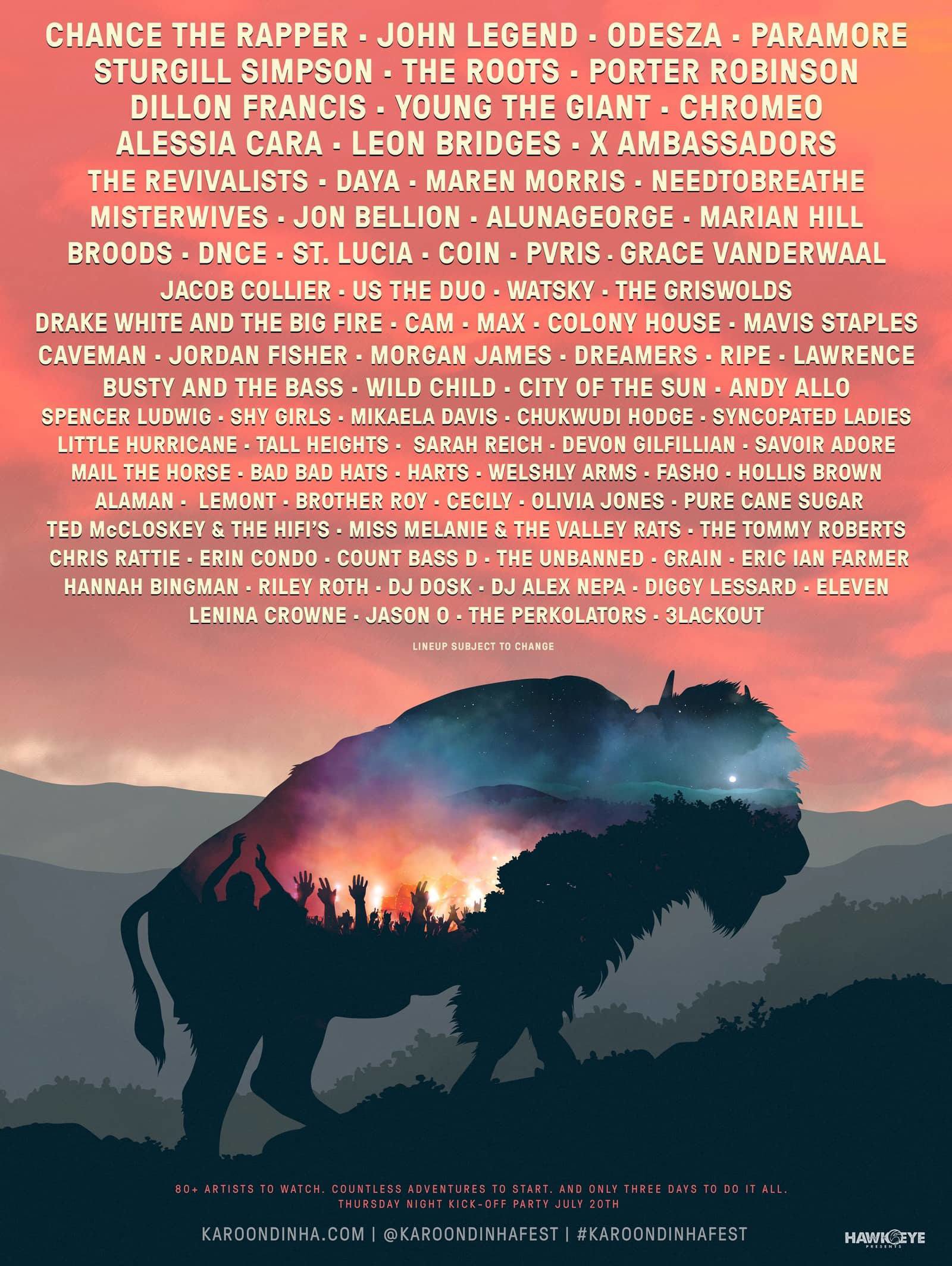 So I've never been to Karoondinha but I know what you're thinking… the same thing we're all thinking… What about #FryeFest?? Well sometimes you've got to take a gamble and we are far enough out that it looks like they are gonna pull this off and make festivals great again.  Already gathering the troops and making plans because this looks like a first I want to be in on, and it's not on an island so if (knock on wood) it does go wrong, we can drive home, not pray for FEMA.
6.  South by Southwest SXSW, Austin, TX, March 13 – 19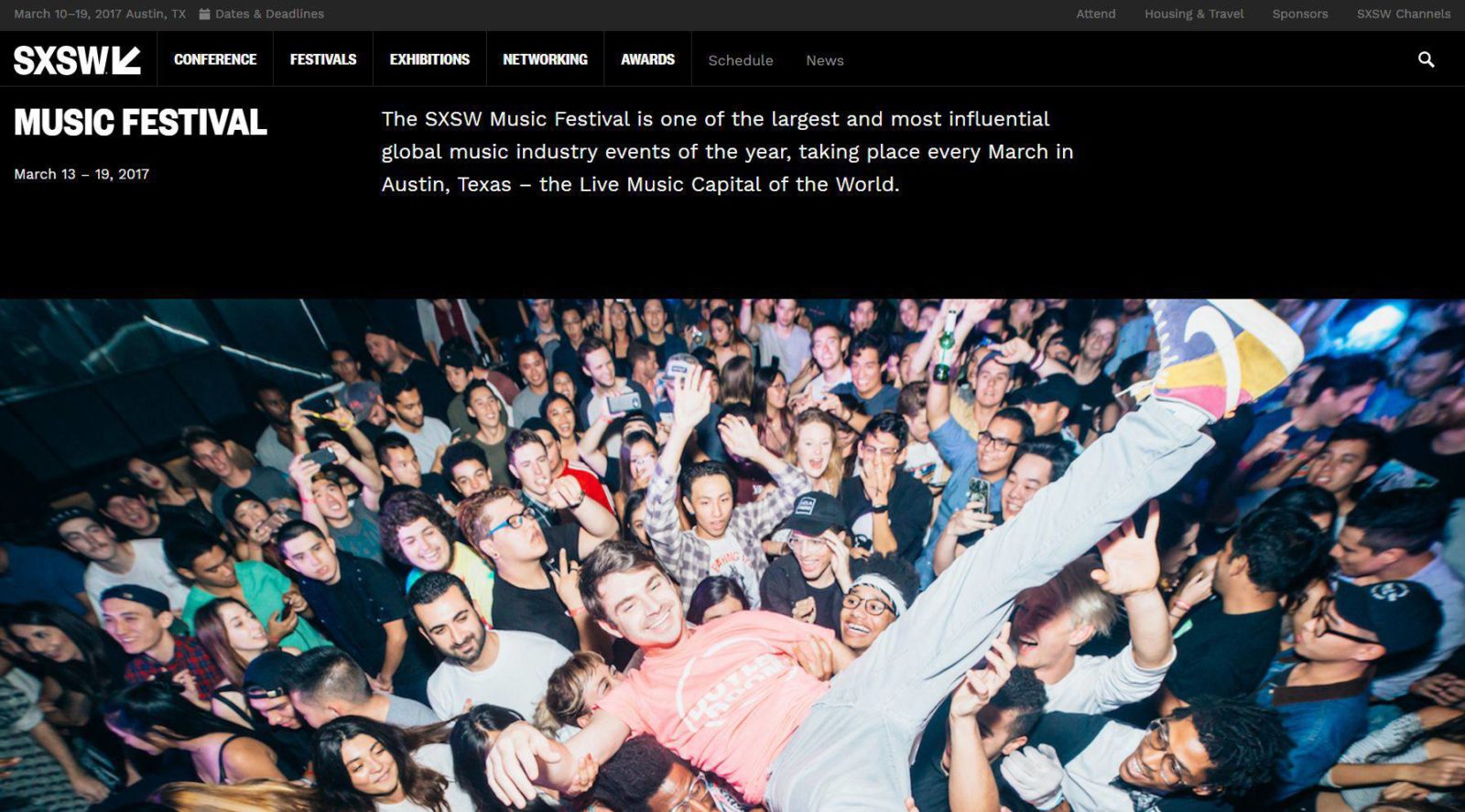 The SXSW Music festival is in a league of its own.  You will have everything from music legends like Willie Nelson having a party on his farm to rising stars who's names will be EVERYwhere in the coming year once they nail SXSW.  It's incredible, if you haven't been, it should be on your bucket list and DC represents with a killer show and showcase!!
7.  Trillectro, Washington, DC, August TBD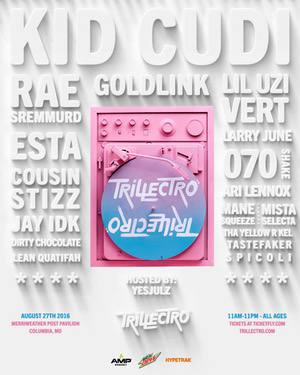 This is a premier DC music festival and was started by locals so it's stamped.  Last years line up was LIT and I imagine this years will be too once they announce it!! Definitely a must not miss for anyone in the DMV who loves the trill.
8. The Governors Ball, New York, NY, June 2 – 4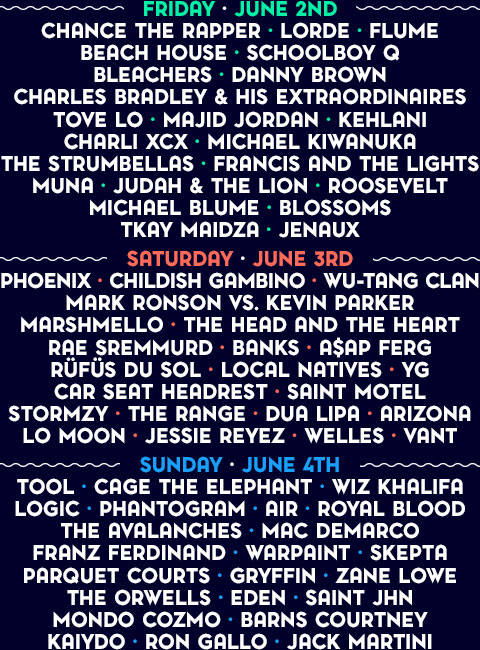 Another one I haven't made it too yet but my homie Diego Downtown has been going for years and loves it so it makes the cut, especially when you look at this line up!! So many great names spread out over three days and right up in NYC!!
9. Root Picnic, Philadelphia, PA, June 3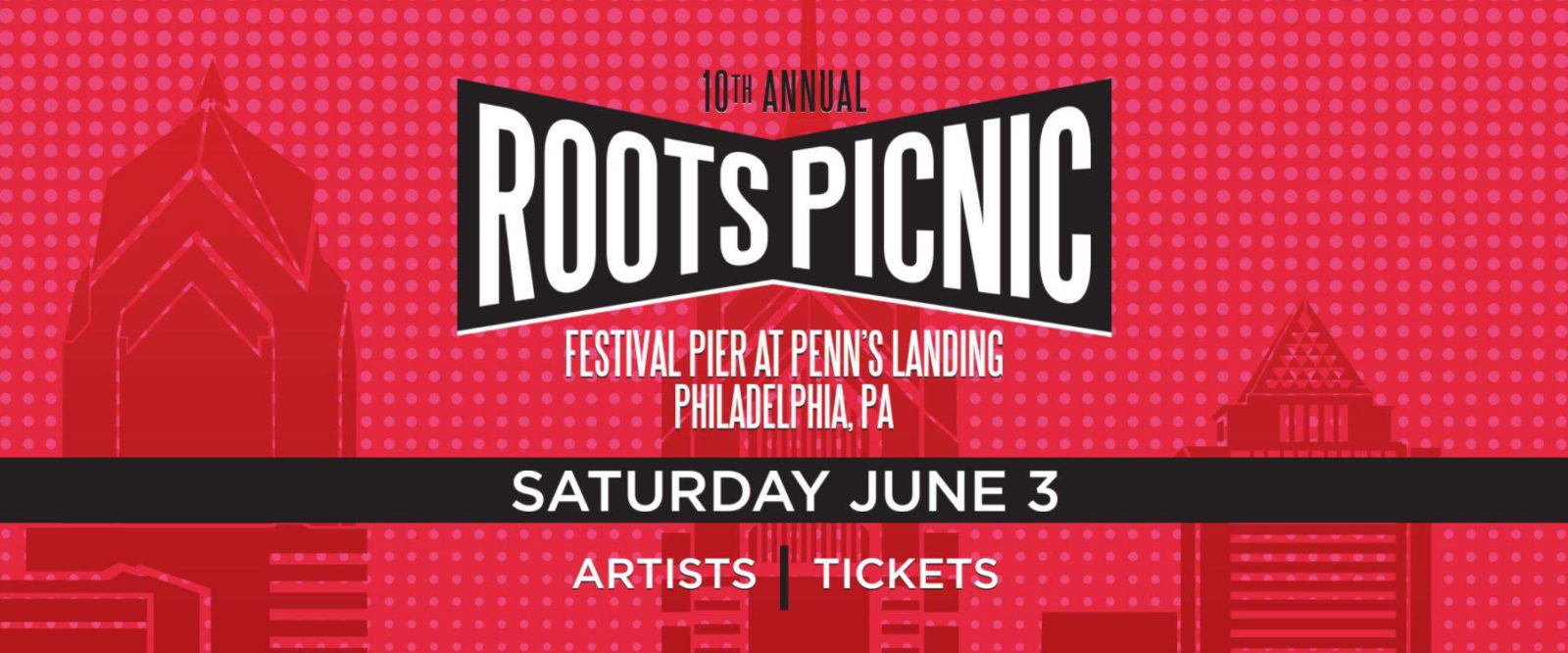 I have not been to the Roots Picnic yet but Philly is super close and it's the Roots Picnic which I've heard nothing but great things about!  This is the 10th year (where does the time go?!?!) and anniversaries require celebration so I'm thinking it's time to check it out!!
10. Bonnaroo, Manchester, TN, June 8 – 11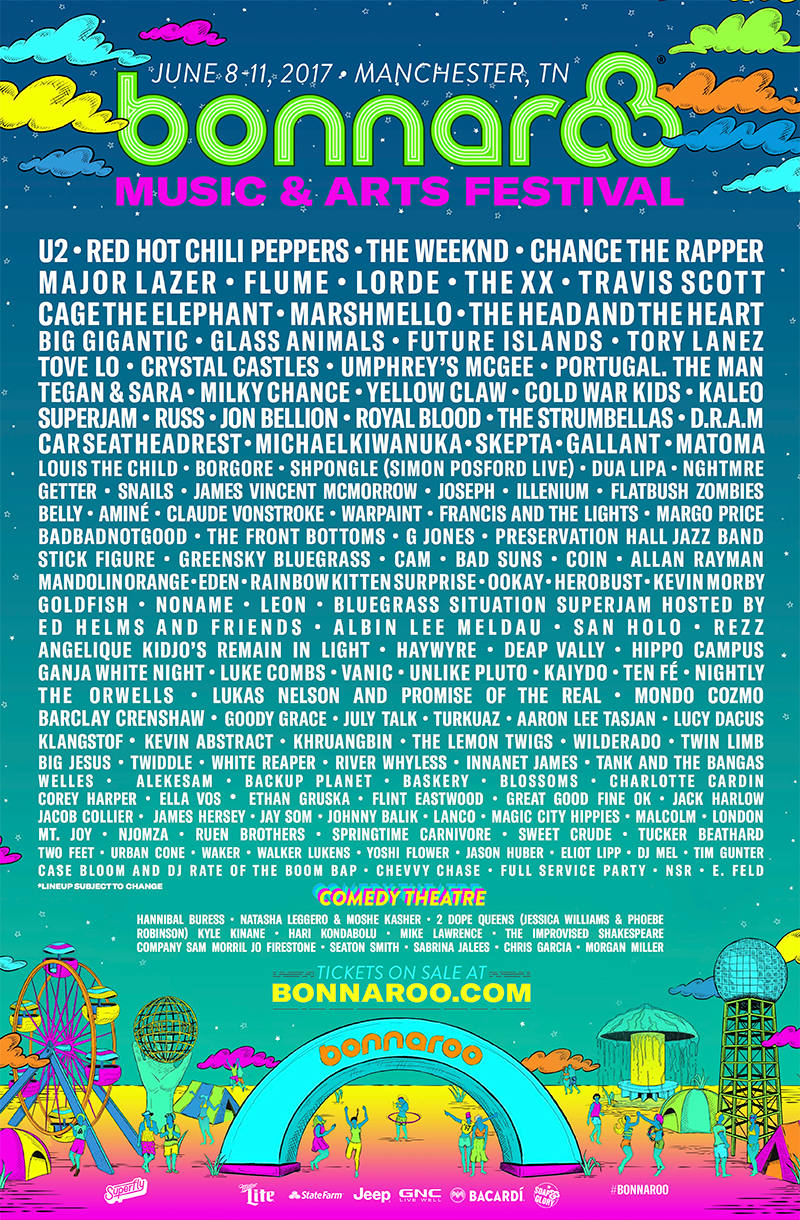 I also have not been to Bonnaroo because I can't do everything people!! Also it's in Tennessee and new places make me nervous (naw America just does, in case you haven't notice I'm black and not everyone's a fan).  This line up though is AWESOME and the Comedy theater looks like what my dreams are made of so this might need to happen!!
11. Panorama, New York, NY, June 28 – 30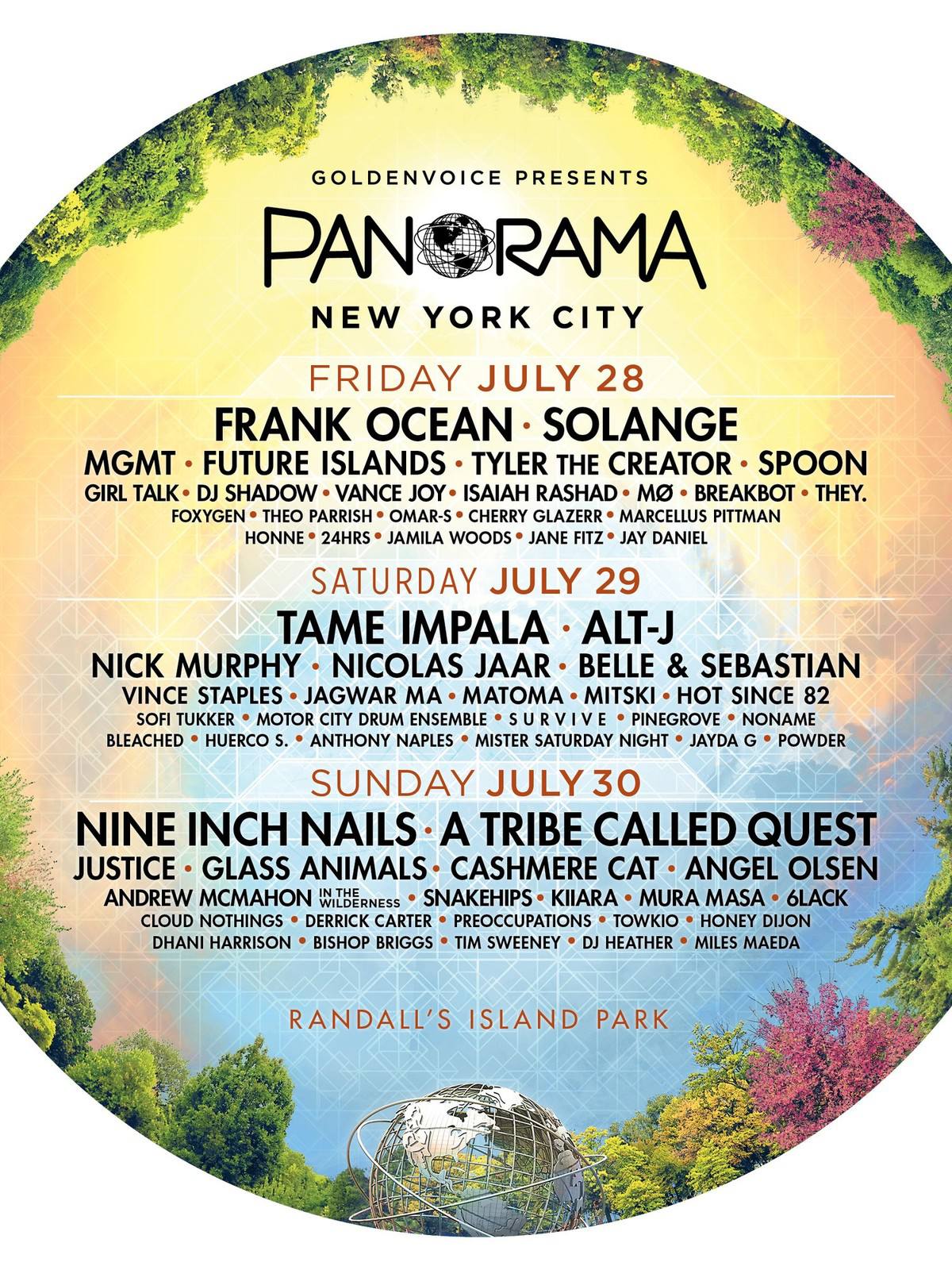 You had me at Solange… (Also I see you Goldenvoice, killing the festival game!!).  Another one I haven't been to yet but its reputation proceeds it so I'm ready to see some more Solange.
12. Essence Fest, New Orleans, LA, June 29 – July 2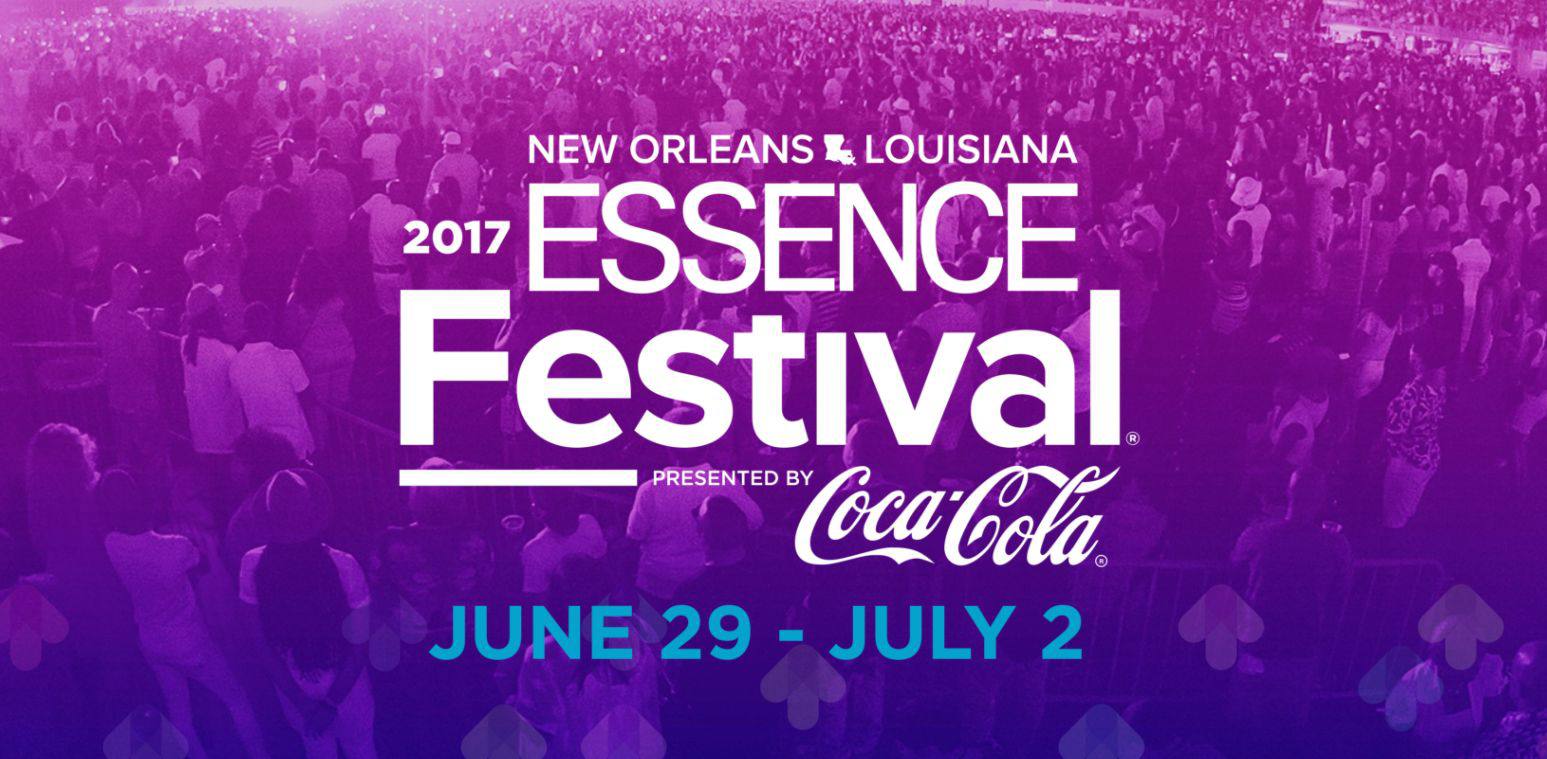 Essence Festival is a hot ticket event that none of yall told me about next year but it might be time to head to Nola to check it out!
13.  Lollapalooza, Chicago, IL, August 3 – 6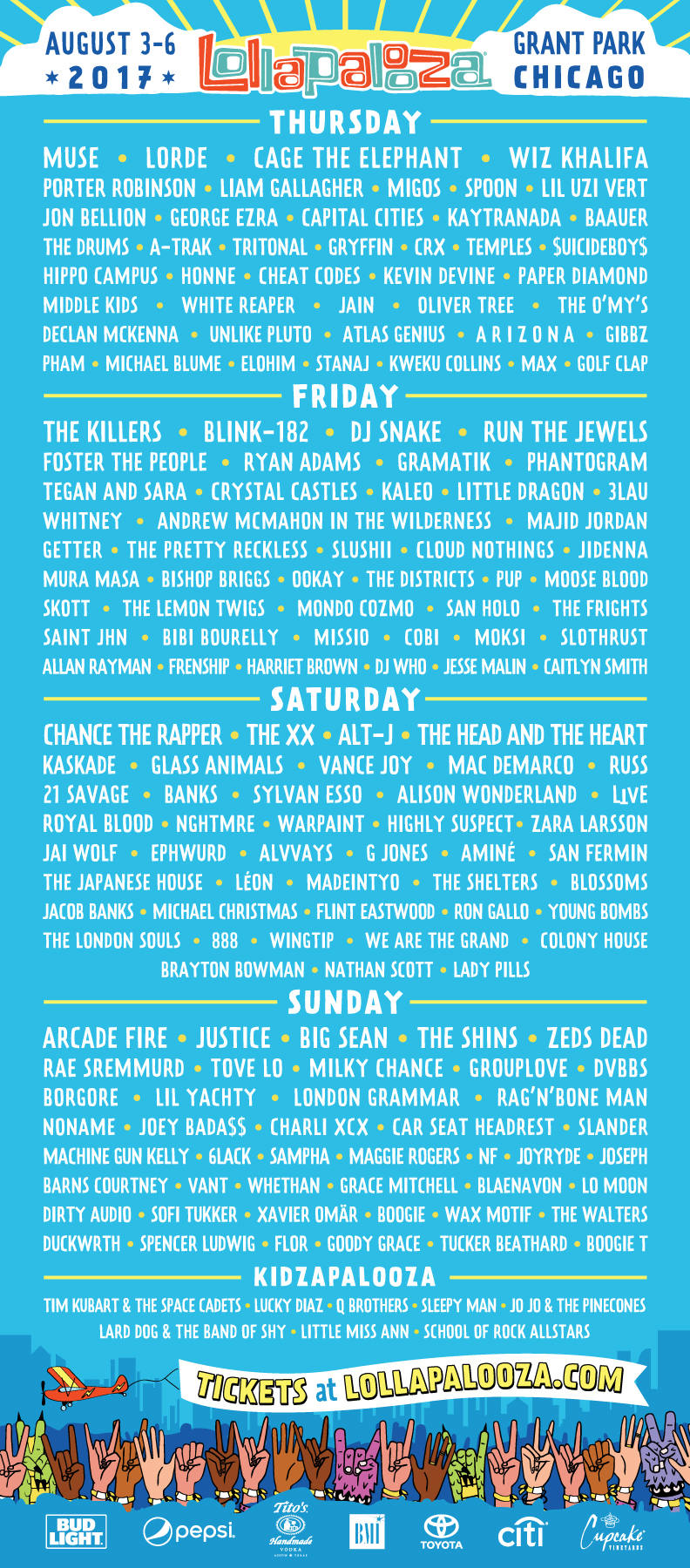 One of the first things that stands out about Lollapalooza is Kidapalooza!!! Love the fact that they are making music festivals fun for all.  I don't have kids yet but looks like I'll be here when I do.  I have not been yet but I've heard nothing but the best and look at this jam packed line up.  Looks like it's lining up to be a great year in Chicago.
14. Austin City Limits, Austin, TX, October 6 – 8, October 13 – 15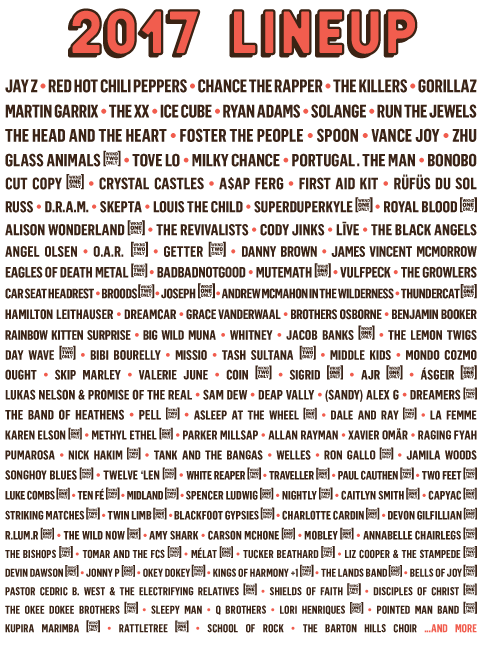 First off can we notice that how many festivals my homie Chance is doing?!?! (Before you freak we're only homies in my mind).  Austin City Limits is one I haven't attended yet but I've heard so many great things about it that I had to add it to the list.
15. Pitchfork Music Festival, Chicago, July 14-16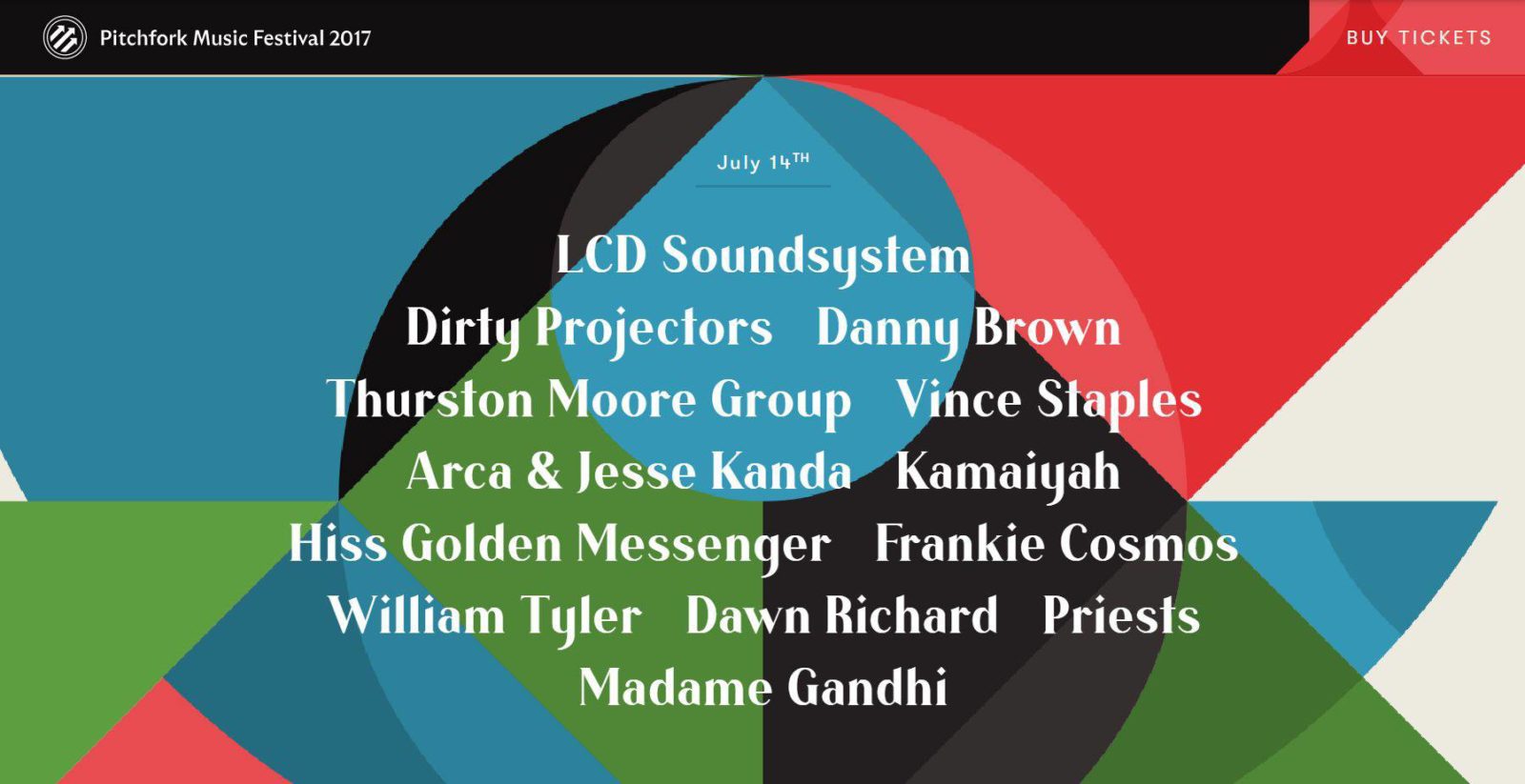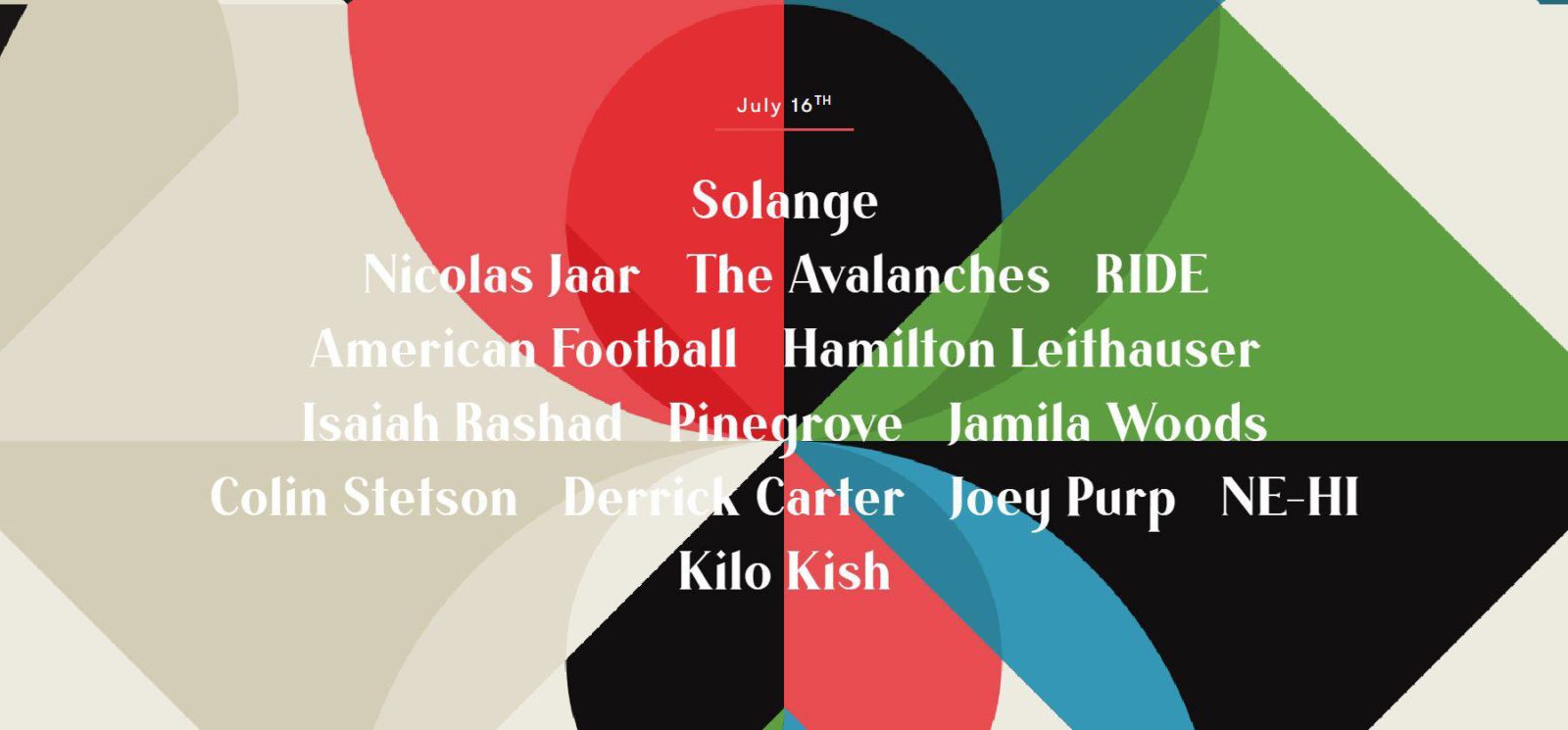 I haven't been to pitchfork festival yet but I LOVE me some Solange and my college bestie just moved to Chicago so this seems like the right excuse to go visit!
16. FYF Festival, Exposition Park, LA, July 21-23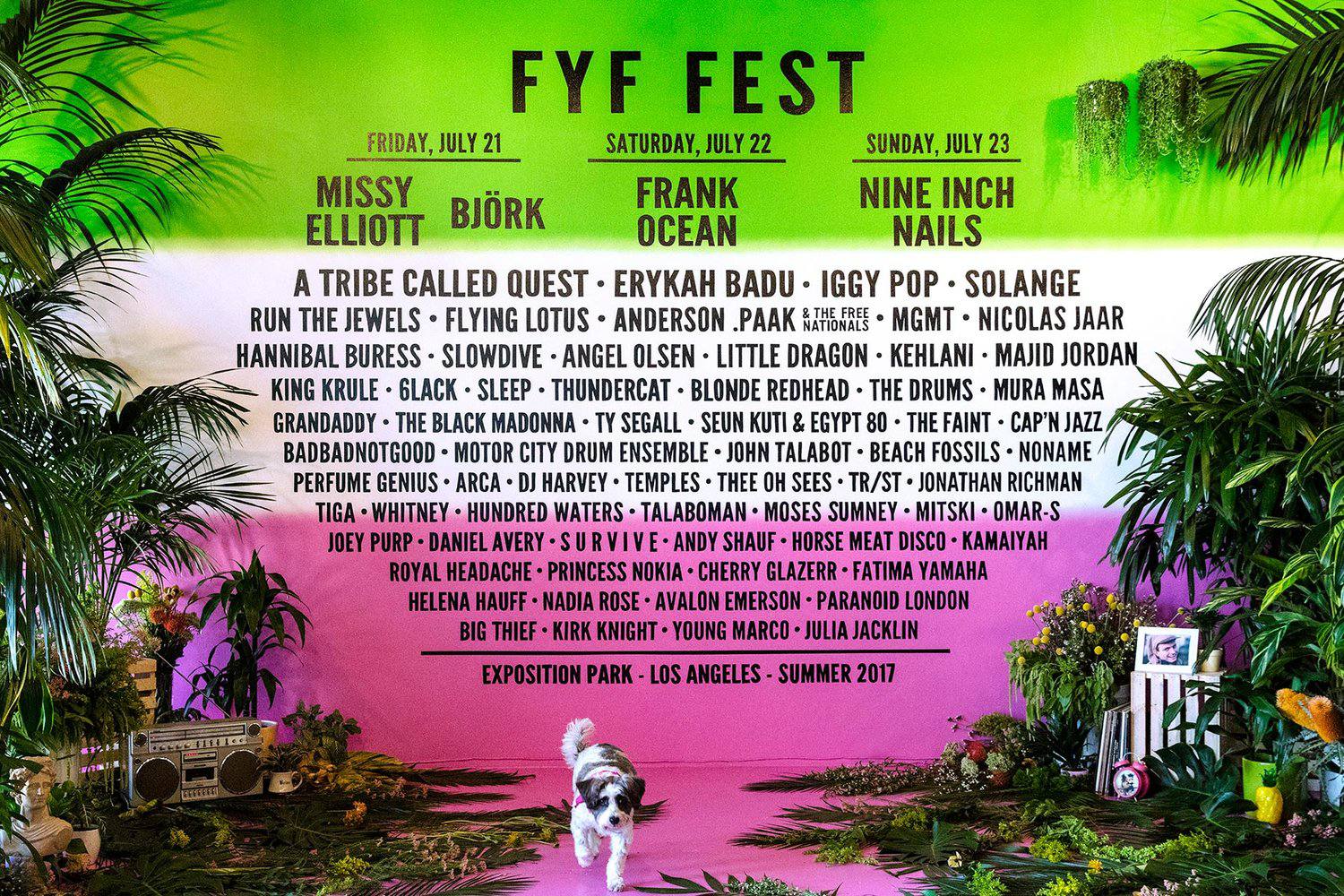 Had to add in the FYF Festival because MISSY MF ELLIOTT, Mama Badu, Solange and more have me ready to head to LA!! Looks like it's going to be a dope show and did I mention, MISSY ELLIOTT!!
17.  The Meadows, Queens, NY, Sept 15-17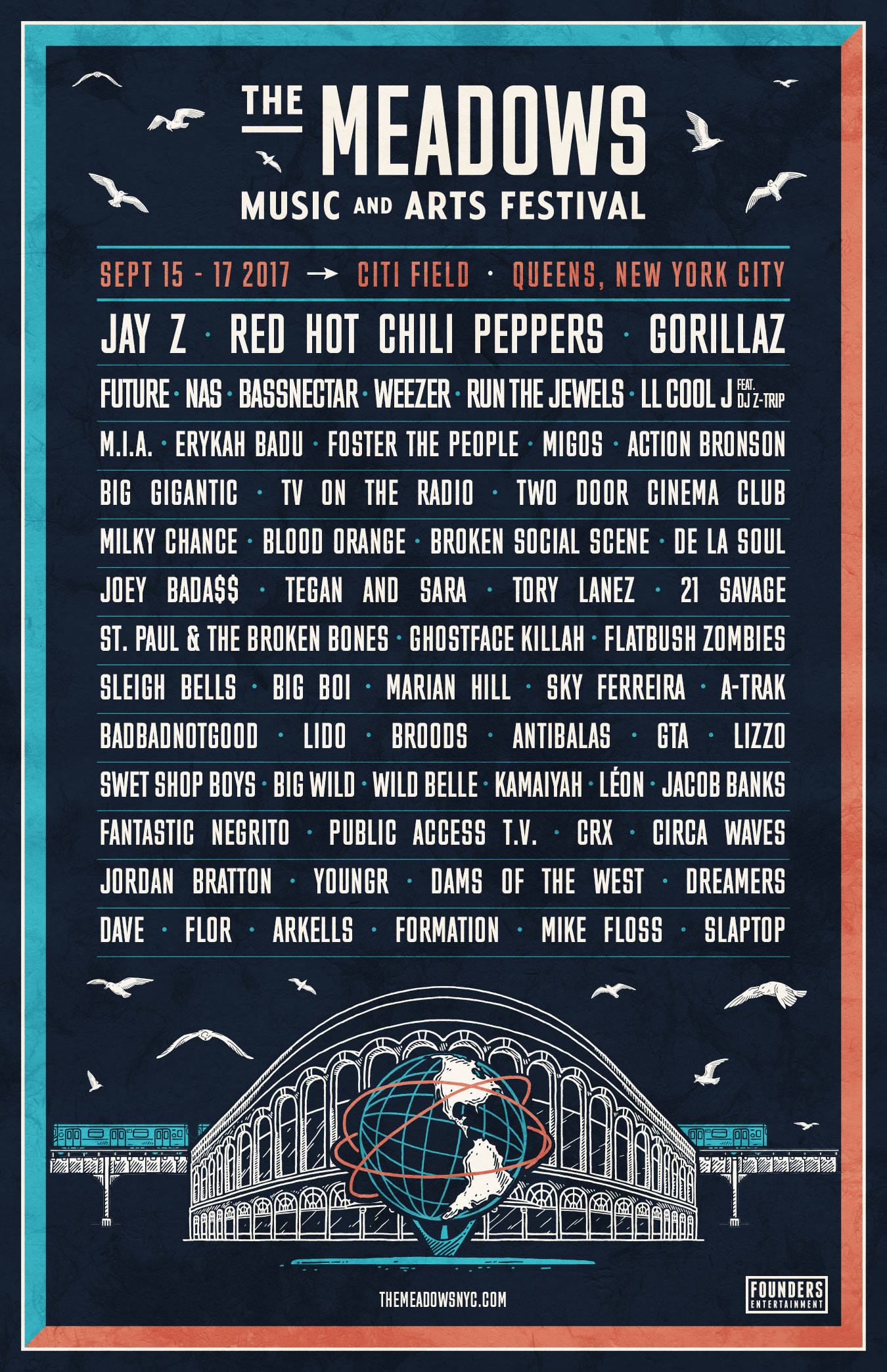 Looks like a really dope festival with names from Jay Z, to Nas, to Run the Jewels and more, this weekend looks highly promising!! Will definitely be keeping an eye on this one (and hopefully attending!).
Lastly Honorable (& One Dishonorable) Mentions:
Camp Flog Gnaw Carnival, Exposition Park, LA, Oct 28-29 – Don't know enough to weigh in yet.  Could be dope or could be attack of the Frye but let's watch and see what happens!!
Coachella, Coachella Valley, April 4-16, and April 21-23, 2017 – The festival of all festivals has become a little over run with, well everyone, so I have not really wanted to go… but Beyonce so guess I'll see you next year!!! (2018 for the Queen)
RIP Sweetgreen Music Festival – they decided to end the hormonal cluster that was Sweetlife.  It was great in theory but when the line for lemonade is longer than the line for beer, I don't think it was the demographic that they were looking for so they decided to take it back to where is started, Sweetgreen's parking lots… but hopefully a little nicer guess we're adulting now!!
RIP?!? Landmark – It came, we had a great time together and then in an annoying twist you never returned my phone calls and stopped replying to texts… I'm not sure where we went wrong, I thought we had a connection but it looks like it was just me.
BYE FRYE – It claims it's coming back, even though no one asked it to.  Count on seeing the second attempt before these people see that 100 Million.
What's your favorite music festival??