Happenings
Nov 15th – Nov 22nd 2017

Hello friends!! Join us every Wednesday for the events not to miss in the coming weeks.  While our google calendar is great, sometimes events can get lost in the sauce.  So here are some events we are excited for in the coming week!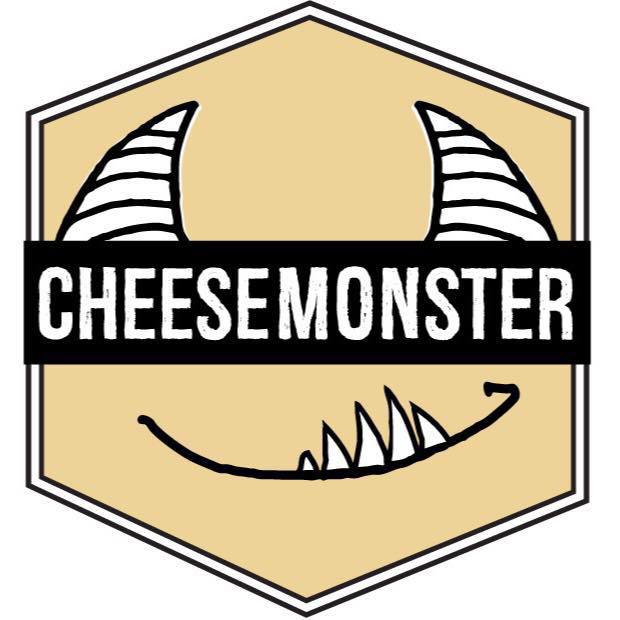 Cheese Club by Cheesemonster
Who: Cheesemonster
What: Do you love cheese? Like really, really love cheese? Give in to your cheesy desires and join us for Cheese Club by Cheesemonster! Every month, we'll be highlighting a different cheese and celebrating it's awesomeness. We'll nosh, we'll drink, we'll learn, and generally have a grand ol' time.
Time to gear up for holiday season (can you believe it?!) with one of our new favorites: Merry Goat Round Spruce Reserve from acclaimed local cheesemakers, Firefly Farms. One of our absolute favorite cheeses for entertaining, this little goat cheese is so ooey-gooey that the outer bark wrapping just barely contains its almost molten center. Join us on Wednesday, November 15th to learn about your new favorite cheese from the cheesemakers themselves! A General Cheese Club Ticket gets you into the party. You'll get to taste the cheese of the month, try a few cheesy dishes, and sample a few beverage pairings. If you want to bring the party home, however, you might want to spring for a Premium Cheese Club Ticket: you get all the trimmings of a general ticket, plus you get to take home a quarter pound of the cheese of the month!
Where: District Space – 3522 12th St. NE – Washington, DC 20017
When: Wed Nov 15, 2017 6:30pm – 8:30pm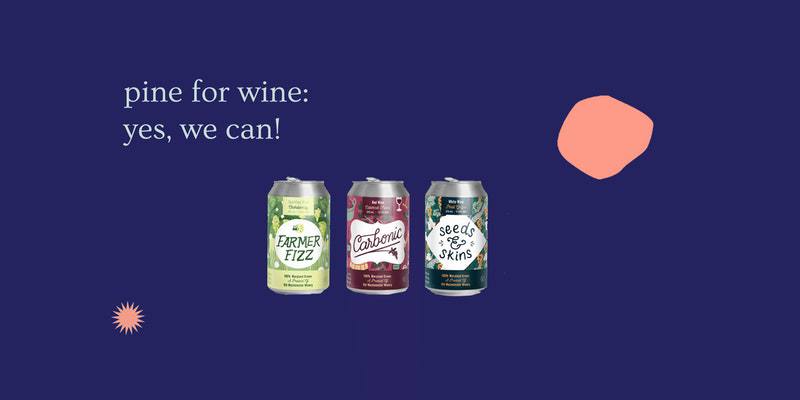 pineapple presents: pine for wine… yes, we can!
Who: Pineapple
What: limited edition* canned wine & 'za. wine not? Because you don't always need to drink wine with your pinky up! Join us for the launch of Old Westminster Winery's WINES IN A CAN – the first women-made, natural wine product of its kind grown and canned here in the Mid-Atlantic.
We'll have a tasting of three limited-release wines–Carbonic, a semi-carbonated cabernet franc; the Farmer Fizz, a sparkling home-vineyard chardonnay; and Seeds & Skins, a partially skin-fermented pinot grigio. Why cans over cork? Join us as we hear from the sisters behind it all– Lisa Hinton, head winemaker, and Ashli Johnson, Director of Marketing–about why they're making single-site, Maryland-grown, no makeup kind of wines that are brighter, fresher styles meant to be enjoyed, not cellared. And to boot, we're pairing each wine with a different pizza from women-owned and Bon Appetit Top 50 Hot List winner Timber Pizza Company provided by Caviar – because you know… canned wine and delivery are the perfect pairing
Where: BUREAU, 1800 Wyoming Avenue NW, Washington, DC 20009
When: Wed Nov 15,2017 7:00pm – 8:30pm

10th Annual Give Thanks & Give Back
Who: Give Thanks & Give Back
What: Founded 10 years ago by advocates concerned about the children of Wellington Park, Give Thanks & Give Back is an elegant reception that has grown to be one of the most important sources of funding and awareness for Horton's Kids. The event provides a chance for many of our most generous supporters to gather, to get to know one another, and to learn more about how their support has changed the life of at-risk children. The funds raised through Give Thanks & Give Back will have a real impact: in fact, if a child participates in Horton's Kids, that child is twice as likely to graduate from high school. We need you to continue our success.
Where: Kimpton Hotel Monaco Washington DC, 700 F St NW, Washington, DC 20004, USA
When: Wed Nov 15, 2017 6:00pm – 9:00pm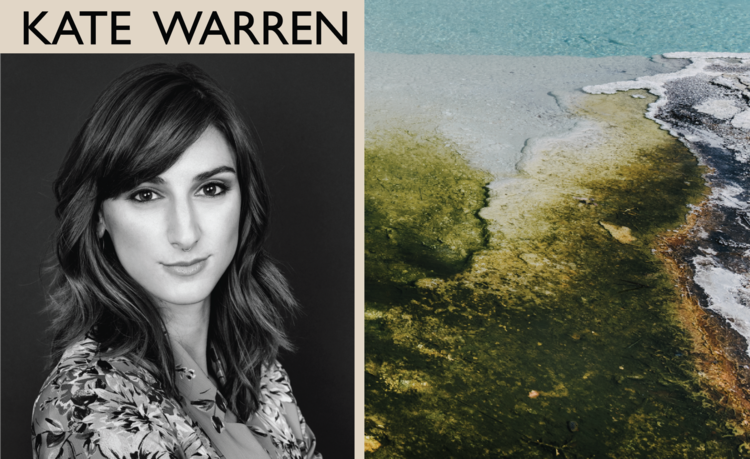 Planes of Reference artist talk
Who: Kate Warren
What: Join artist Kate Warren for an artists talk focused on her work for the Planes of Reference exhibition.
Where: AcreativeDC: Brookland (Studio#8) 716 Monroe St NE, Washington DC 20017
When: Thurs Nov 16, 7:00pm – 8:00pm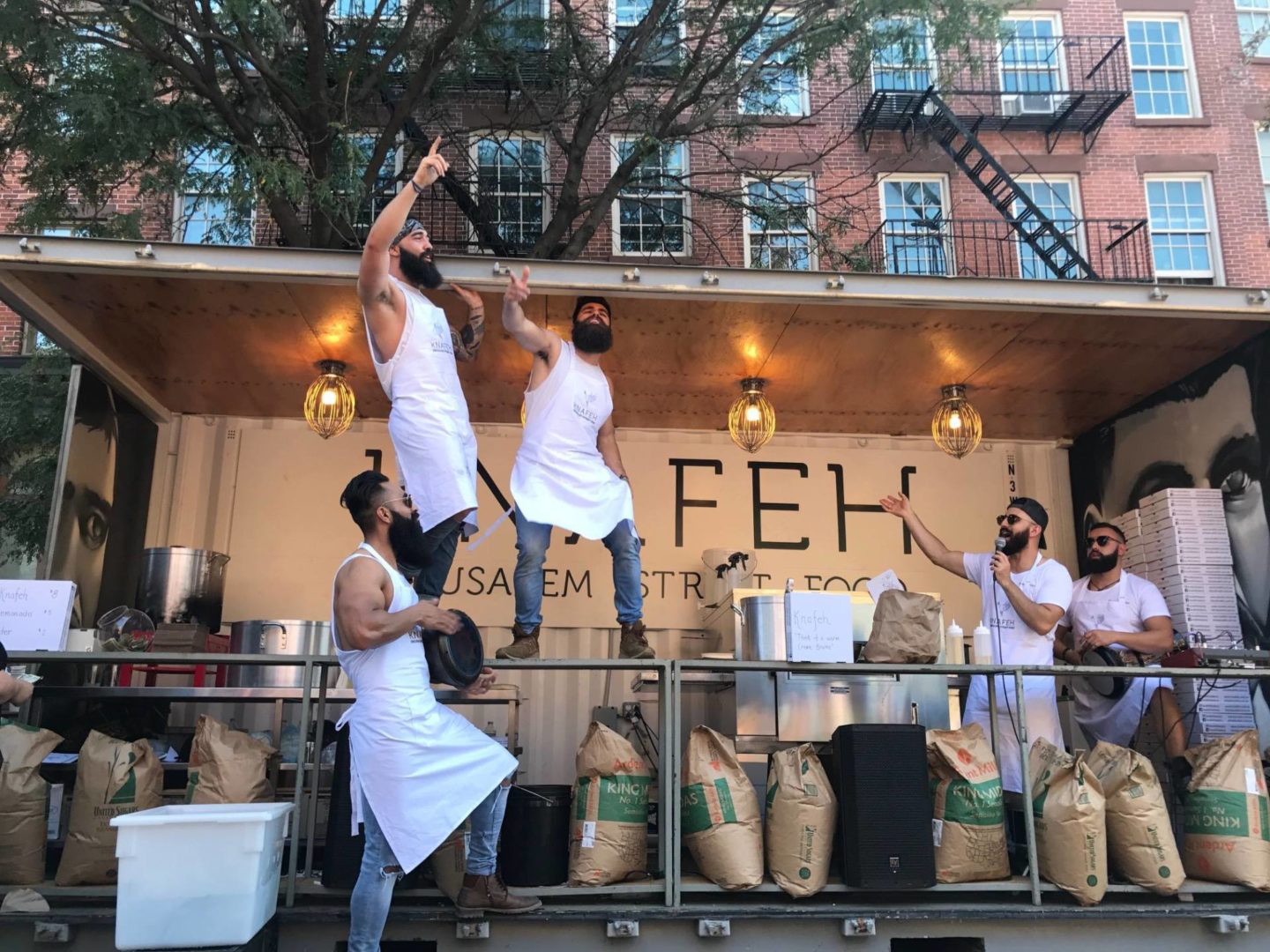 Shake & Bake Block Party!
Who: Shake & Bake
What: From Thursday, November 16th to Sunday, November 19th, Knafeh and their band of Bearded Bakers will join forces with Z&Z and Cotton & Reed Distillery for a weekend long block party full of baking, shaking, and cocktail making.Cotton and Reed, DC's first rum distillery, will be hosting Knafeh and Z&Z bakeries all weekend while crafting clever cocktails out of their very cool space. Knafeh will be serving their signature Middle Eastern sweet cheese/cream dessert topped with a crunchy coating, pistachios and rose water syrup finish – but a night with the Bearded Bakers is always more than just desserts. Z&Z will be whipping up their popular Mana'eesh – middle eastern flatbreads in a unique setting that DC has come to know and love.Knafeh, Z&Z, and Cotton & Reed Distillery have combined forces to create the perfect platform to bring the concept of 'Food theatre' to life, and the weekend promises to be one filled with good food, great drinks, and The Bearded Bakers shaking things up with their contagious energy. •Thursday, November 16th: 5pm – Late • Friday, November 17th: 5pm – Late • Saturday, November 18th: 3pm – Late • Sunday, November 19th: 12pm – 6pm. For more info, check us out on Social Media: • Knafeh Bakery: instagram.com/knafehnewyork • Z&Z DC: instagram.com/zandzdc • Cotton & Reed: instagram.com/cottonandreed #knafeh #streetfood #nightstreetmarket #nightmarket #dceats #dcfoodporn #streeteats
Where: 1330 5th St NE, Washington, DC 20002 (Near Union Market)
When: Thurs Nov 16, 5:00pm to Late • Friday, November 17th: 5pm – Late • Saturday, November 18th: 3pm – Late • Sunday, November 19th: 12pm – 6pm.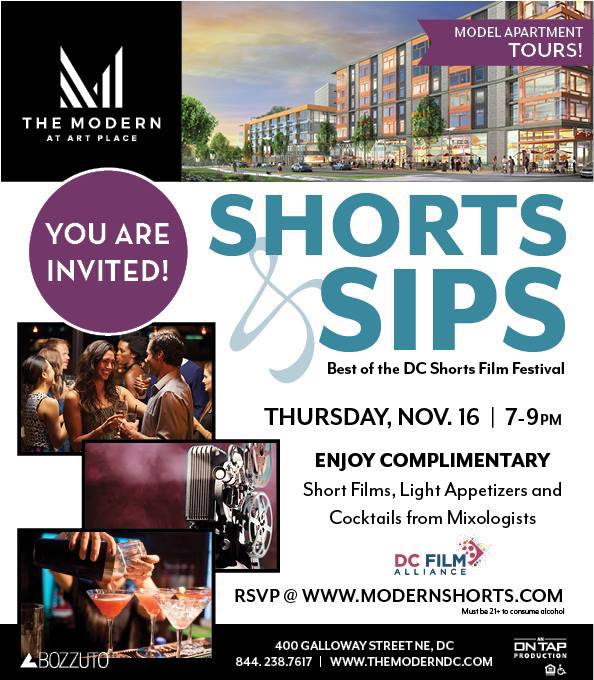 Shorts & Sips at the Modern at Art Place!
Who: Shorts & Sips
What: You're invited to an evening of short films and craft cocktails at The Modern.Join us November 16th from 7 to 9 p.m. at The Modern at Art Place for Shorts & Sips! Watch the best of the DC Shorts Film Festivaland sip on complimentary craft cocktails prepared by  DC's top mixologists. Enjoy light fare and snack on popcorn from DC's own Stellas PopKern while you view the films and chat with the filmmakers. Come see why The Modern is the opposite of ordinary – two amazing buildings united by an incredible art collection and some of DC's coolest spaces. The Modern at Art Place is immediately adjacent to the Ft. Totten Metro stop and there is ample parking.The event is complimentary, but to RSVP and for event details, please visit modernshorts.com. We look forward to seeing you there!
Where: The Modern at Art Place, 400 Galloway Street NE, Washington DC 20011
When: Thurs Nov 16,2017 7:00pm to 9:00pm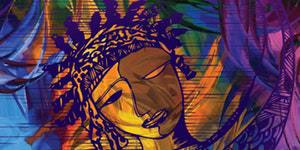 24th Annual Caribbean American Heritage Awards Gala
Who: Caribbean American Heritage
What: 24th Annual Caribbean American Heritage Awards Gala
Where: JW Marriott Washington Hotel – 1331 Pennsylvania Avenue, NW – Washington, DC 20004
When: Fri Nov 17, 6:00pm – 10:30pm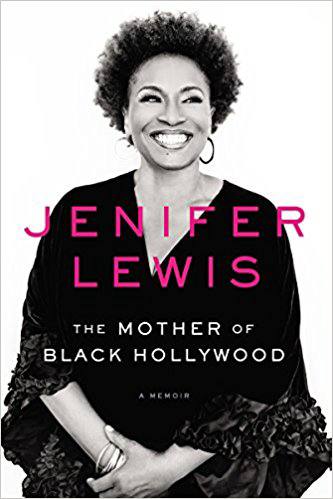 An Evening with Jenifer Lewis Discussing Her New Book The Mother of Black Hollywood –
Who: Jenifer Lewis
What: Please join us for a fun filled evening with the amazing "Auntie" Jenifer Lewis as she discusses her new book The Mother of Black Hollywood with Mocha Ochoa Nana. The "Mega Diva" and legendary star of Black-ish looks back on her memorable journey to fame and the unforgettable life lessons she learned along the way.Jenifer Lewis keeps it real in this provocative and touching memoir by a mid-western girl with a dream whose journey from poverty to Hollywood will move, shock, and inspire readers.Told in the audacious voice her fans adore, Jenifer describes a road to fame made treacherous by dysfunction and undiagnosed mental illness, including a sex addiction. Yet, supported by loving friends and strengthened by "inner soldiers," Jenifer never stopped entertaining and creating.We watch as Jenifer develops icon status stemming from a series of legendary screen roles as the sassy, yet loveable, mama or auntie. And we watch as her emotional disturbances, culminating in a breakdown while filming The Temptations movie, launch her on a continuing search for answers, love, and healing.Written with no-holds-barred honesty and illustrated with sixteen-pages of color photos, this gripping memoir is filled with insights gained through a unique life that offers a universal message: "Love yourself so that love will not be a stranger when it comes."From her first taste of applause at five years old to landing on Broadway within eleven days of graduation and ultimately achieving success in movies, television and global concert halls, Jenifer reveals her outrageous life story with lots of humor, a few regrets and most importantly, unbridled joy. Candid, warm and wonderfully inspiring, The Mother of Black Hollywood intimately reveals the heart of a woman who lives life to the fullest.
Where: 1356 Okie St NE, Washington, DC 20002, USA
When:  Fri Nov 17,2017 6:30pm – 9:00pm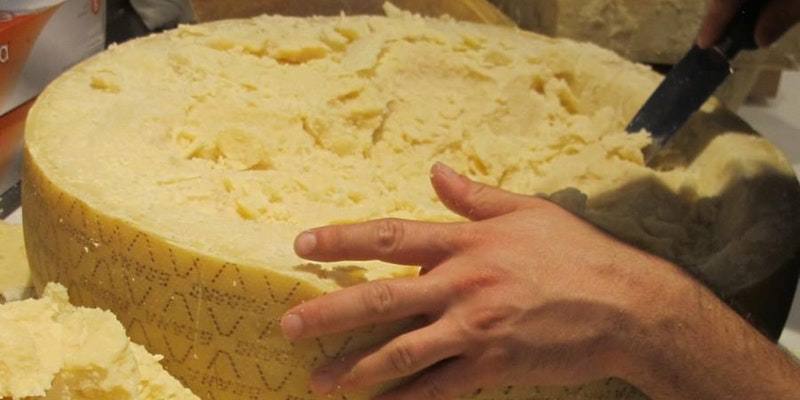 Dinner at the Chef's Table: Flaming Risotto – Via Umbria
Who: Chef's Liam
What: Chef Liam has taken the term 'Dinner and Show' to a whole new level as he borrows a classic taste of Northern Italy and puts a contemporary spin on it. He will flavor and serve the warm risotto in a giant wheel of cheese before setting it on fire with a splash of Grappa, which will leave both your eyes and stomach satisfied. He will join you at every course to describe what has been prepared and to answer any questions you may have. This is an experience that you will not soon forget, so buy your tickets today and don't miss out. For more information, visit our website!  DIETARY ACCOMMODATIONS AND VEGETARIAN OPTIONS ARE ALWAYS AVAILABLE, PLEASE LET US KNOW WHEN YOU BOOK.
Where: Via Umbria – 1525 Wisconsin Avenue Northwest – Washington, DC 20007
When: Fri Nov 17, 2017 7:00pm – 9:30pm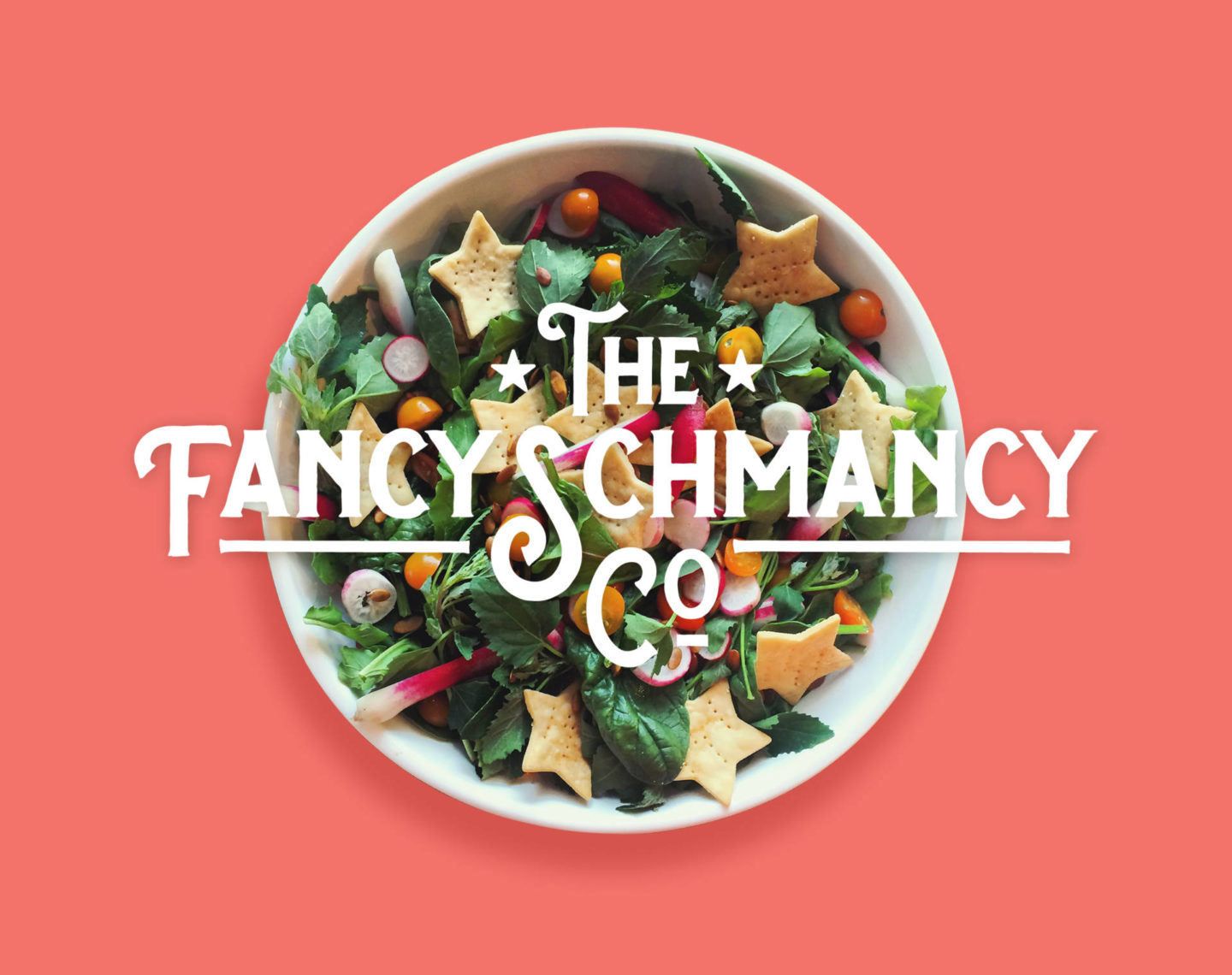 Taste and Shop | The Fancy Schmancy Co.
Who: Taste and Shop
What: Every weekend we host complimentary tastings and samplings in collaboration with emerging, local food and beverage businesses. Discover local goods and treats while you shop! This Saturday hear the story of the Fancy Schmancy Co. straight from the team that runs it, taste their goods, shop, and be merry!ABOUT THE FANCY SCHMANCY CO. The Fancy Schmancy Co. produces creative accompaniments for entertaining and every day that are simple, wholesome and really fun. Their Curious Crackers come in five intriguing shapes and flavors perfect for salad, soup and snacking!
Let's get Schmancy!
Where: Steadfast Supply – 300 Tingey Street Southeast – #140 – Washington, DC 20003
When: Sat Nov 18, 2017 1:00pm – 3:00pm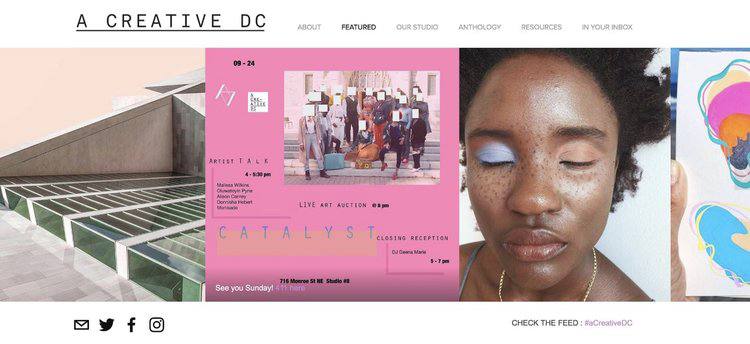 ACreativeDC Digital Curation Workshop
Who: A Creative DC
What: A Creative DC promotes emerging, established, and diverse DC perspectives across new media, showcasing and acknowledging creative community, and our local creative economy. Our website features photos from the hashtag with a weekly gallery curated by Makeda Solomon, and a photo-of-the-day curated by Pamela Carroll. On November 18th, Makeda and Pamela will give a brief Q&A on what we look for while curating the homepage, and on creating a narrative through digital curation.Your life looks good here. #aCreativeDC
Where: Mexican Cultural Institute, 2829 16th St NW, Washington, DC 20009, USA
When: Sat Nov 18,2017 12:00pm – 1:00pm

CD Enterprises presents Erykah Badu
Who: CD Enterprises
What: Tickets on sale Fri, 9/1 at 10am#BaduAnthem
Where: The Anthem, 901 Washington Ave SW, Washington, DC 20024, USA
When: Sat Nov 18 to Sun Nov 19th 6:30pm – 2:30am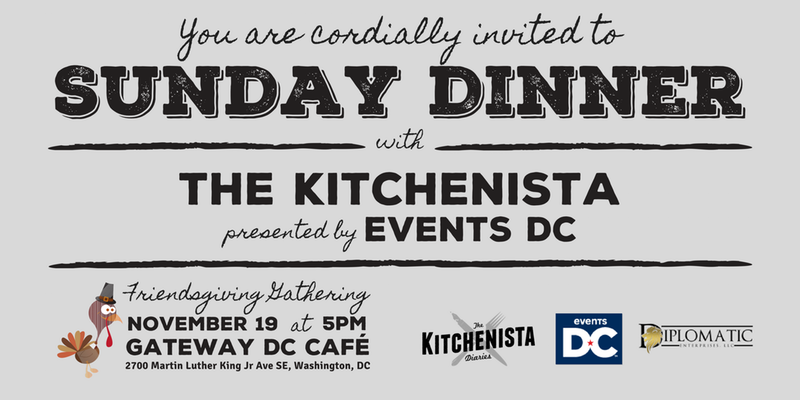 Sunday Dinner with The Kitchenista Presented by Events D
Who: Angela Davis
What: You are cordially invited to join Angela Davis, a.k.a. "The Kitchenista" for Sunday Dinner with The Kitchenista presented by Events DC! Gather with a diverse group of DMV locals for food, music and fellowship as Angela brings #KitchenistaSundays to The District. Celebrate Friendsgiving with Angela and friends with a robust menu uniquely curated for the holidays, with fall-inspired dishes featuring meat and produce from local purveyors.
Tickets are limited and will only be sold in advance online. Reserve your seat at the table today!For vending and sponsorship opportunities contact Clinton Mitchell at Diplomatic Enterprises at (240) 390-6190 Cmitchell@DiplomaticEnterprises.com
Where: Gateway DC – 2700 Martin Luther King, Jr. Ave, SE – Washington, DC 20032
When: Sun Nov 19,2017 5:00pm – 7:00pm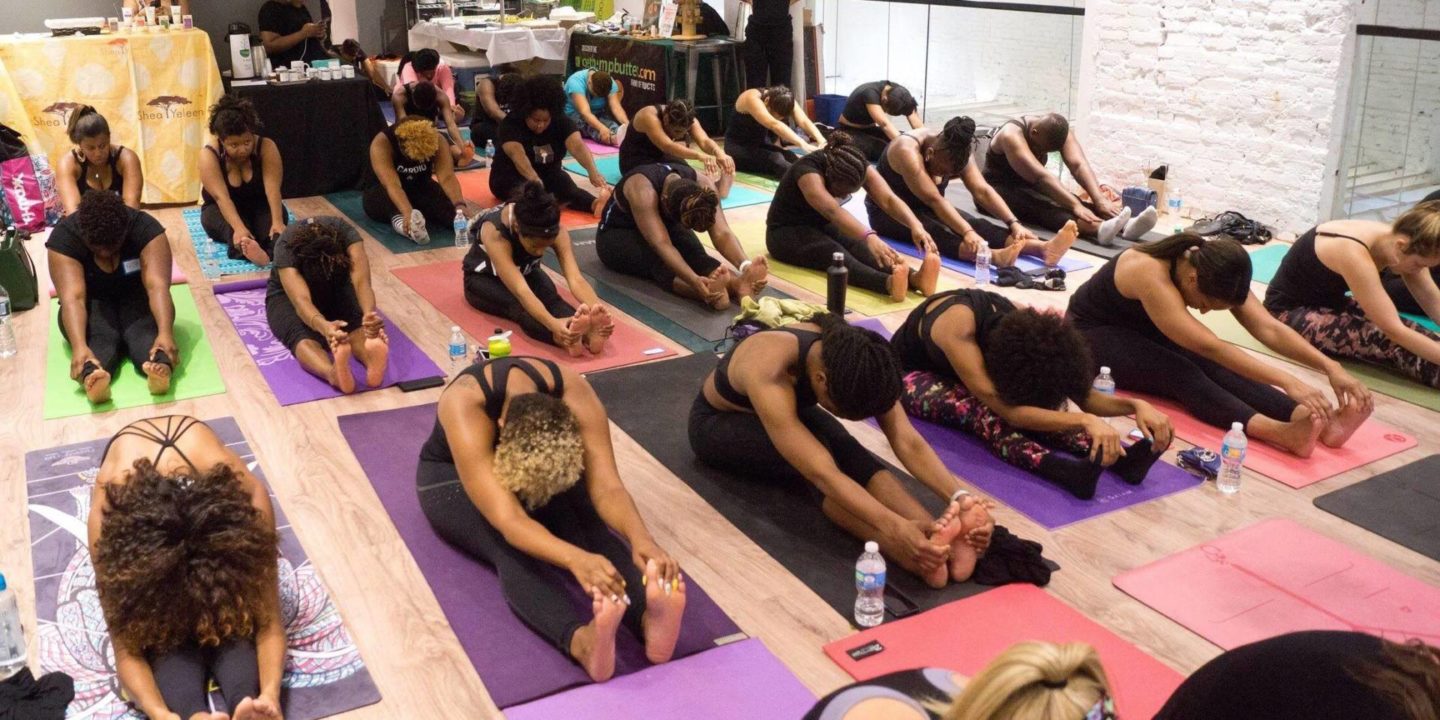 Hip Hop Yoga Pop Up @ Lululemon Athletica USA
Who: Khepera Wellness Yoga Studio
What:  Dilla, Andre 3000, Nas, Common, The Roots, A Tribe Called Quest, Kendrick Lamar x Ashtanga Yoga Primary Series. Join us!
Where: 3265 M St NW
When: Mon Nov 20, 2017 6:30 PM to 7:30 PM
Make Sure to Also Check Out:
The Future of Sports
Who: Nicole Pinedo
What: A pop-up art installation in Washington, DC. This two-story interactive exhibition celebrates art and sports, featuring different interactive rooms featuring different sports including soccer, basketball, track tennis, boxing, volleyball, and cycling.
Lose yourself in 10,000 square feet of games, shoot a basketball in our hologram basketball court, throw a football in our football arcade room, sink into our volleyball court made out of salt, and taste a spectrum of treats from our favorite stops on H Street. Come Play!
Where: 700 H Street NE Washington, DC 20002
When: Sept-Nov 30,2017
Femme Fatale
Who: Femme Fatale
What: You are the creator of your reality. So why not create a reality full of magic, love, and community? Femme Fatale DC is honored to announce the launch of the second pop up shop experience at former Union Social, 100 Florida Avenue NE, Washington DC open from October 11th thru Christmas Eve, Tuesday – Saturday, 11am – 8pm! We have a weekly farmers market by My Grow Connect on Saturdays from 11am – 3pm, and lots of other events – make sure you checking out our event calendar under the "Upcoming Events" tab. We got everything you need in one place!!! The shop features over 50 (yes, we said 50) local womyn owned businesses; these are womyn who are passionate, driven, dedicated to their craft, and we cannot wait to for you to come experience the magic.  We are located right across from the NoMa Metro Station. There is a parking garage next to us with parking rates of $4/hr as well, plus street parking in the neighborhood.
Where: Union Social 100 Florida Ave NE, Washington, DC 20002, USA
When: Thurs Oct 12, 2017 – Sun Dec 24, 11:00am – 8:00pm
Upcoming Events Not To Miss:
NSO Pops: Harry Potter and the Chamber of Secrets™ in Concert